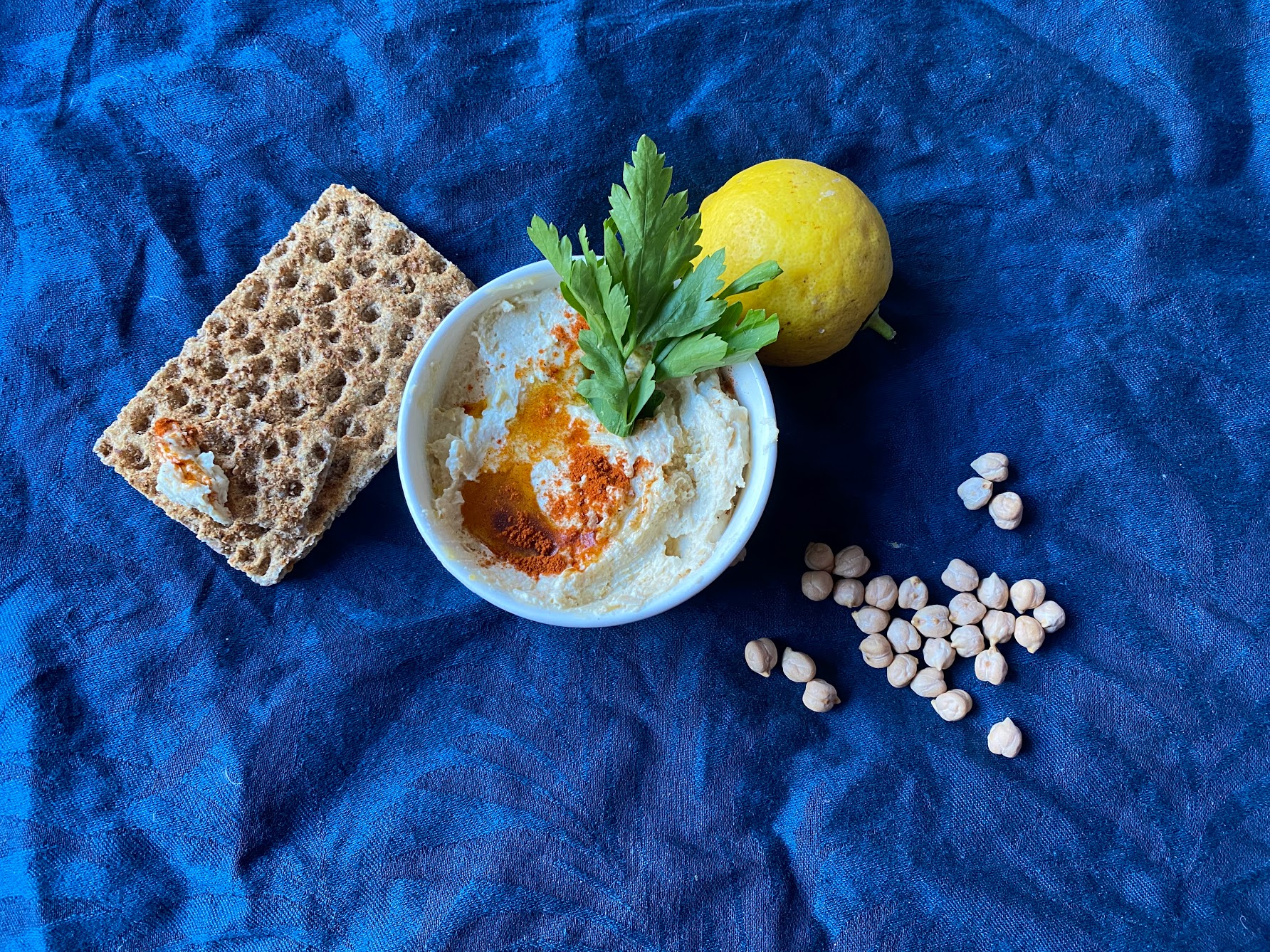 08 Nov

Lebanese hummus recipe – healthy, vegan hummus

If you have never tried homemade hummus before, you are in for a treat. This Lebanese hummus recipe is so tasty that it will have you spooning mouthfuls of it out of the bowl. It is a simple vegan hummus recipe that doesn't have any animal products in it. And it is to die for. This healthy hummus recipe is not made in exactly the way that traditional Lebanese hummus is made (they use an oversized mortar and pestle to grind the chickpeas and mix it with the tahini, oil and lemon juice), but this healthy hummus recipe is just as tasty. And no doubt that modern Lebanese methods would include a food processor.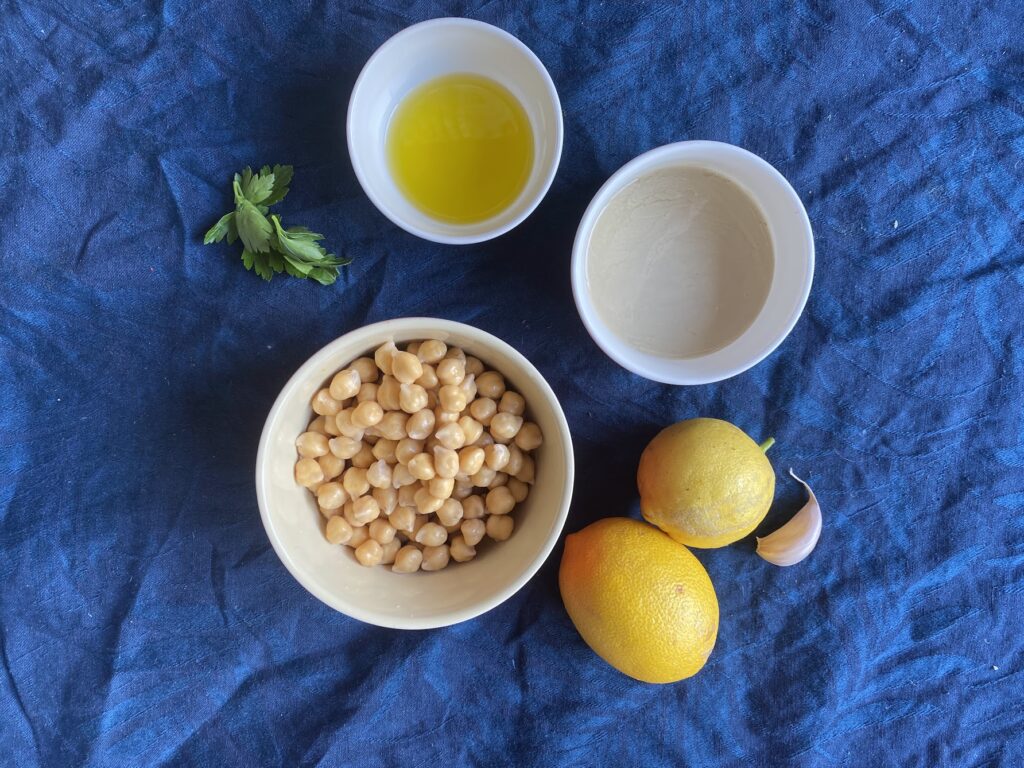 The only things to be careful about when making this recipe is that the dried chickpeas need to be soaked in water overnight, or for over 12 hours, and you will need 45 mins to an hour to cook the chickpeas on your stovetop before they can be processed into the delicious healthy hummus recipe.
There is very little active time in this Lebanese hummus recipe, so apart from waiting for the chickpeas to soak/cook, the process is very simple and easy.
Is vegan hummus healthy?
Hummus is filled with healthy plant-based protein. It also contributes to your daily needs of iron, zinc, vitamin C and fibre. Although hummus is usually eaten in smaller quantities, a 100 g (3.5 oz) serving of hummus packs 7.9 g of protein and 6.0 g of fibre. It is also low in calories with 100 g only contributing 166 calories to your daily energy consumption.
Hummus really is healthy. And a little can go a long way to make your meals flavoursome. Eat it with crackers or vegetable sticks for a delicious dip, or serve it with baked falafels and salad for a tasty lunch.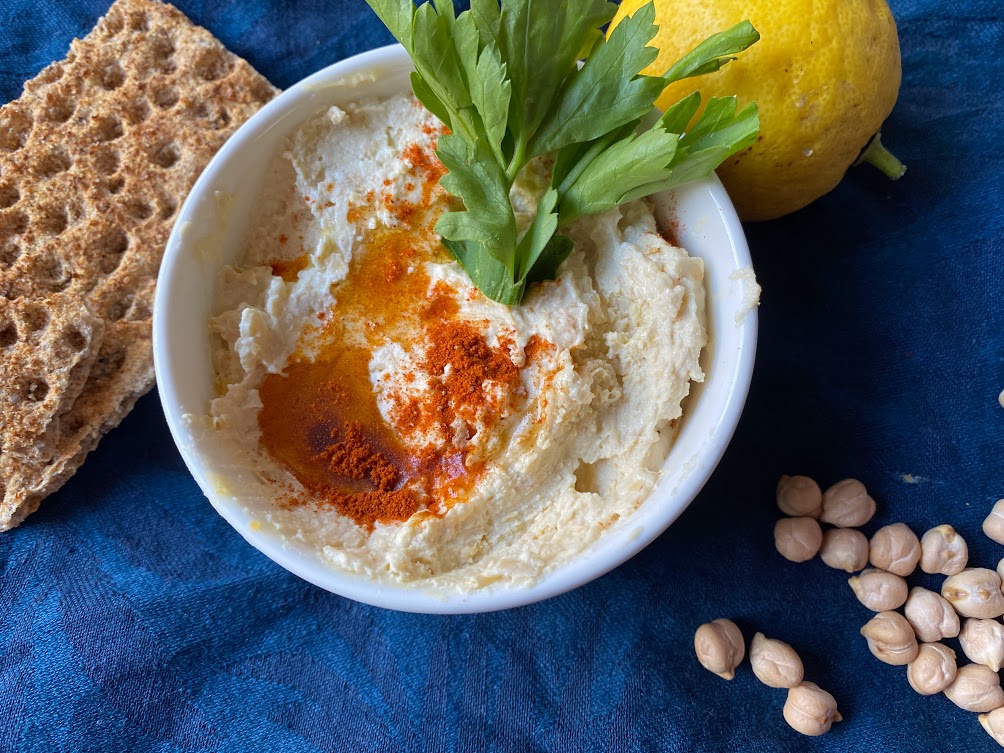 Lebanese hummus recipe - healthy, vegan hummus
Author:
Friends of the Earth
Recipe type:
Snack, appetiser, side dish
Prep time:
Cook time:
Total time:
This delicious Lebanese hummus recipe is a healthy, taste sensation. It can be served with <a href="https://myhealthzest.com.au/is-falafel-healthy-try-this-vegan-baked-falafel/" data-mce-href="https://myhealthzest.com.au/is-falafel-healthy-try-this-vegan-baked-falafel/">baked falafels</a>, with bean based burgers, in a healthy lunch bowl, or as a dip with veggie sticks or crackers.
Ingredients
1 cup dried chickpeas
¼ cup tahini
Juice of 2 lemons
1 clove of garlic
Smoked paprika (to serve)
Salt (to taste)
Instructions
Soak the chickpeas in plenty of water overnight or for at least 12 hours.
Add the chickpeas to a saucepan with plenty of water and simmer for 45 minutes to an hour - or until tender. Drain and allow to cool.
Add the drained chickpeas and all the other ingredients to a food processor, and process until smooth, adding water as you go to achieve the desired consistency.
Add salt and lemon juice to taste.
Serve with a sprinkle of paprika and a drizzle of olive oil.
Leftovers and substitutions
Store leftovers of this Lebanese hummus recipe in an airtight container for up to 4 days. Eat with falafels, crackers, vegetable sticks, with pita, vine leaves or on a sandwich.
I used dried chickpeas, but I feel sure that that you could use canned chickpeas and skip the soaking and cooking. It would save a lot of time too! If you try this let us know how you go!
This may be one recipe where I would recommend adding a little salt. The lemon really brings out the flavours of the chickpeas and the tahini, but salt makes it even tastier. I don't usually cook with salt, but this is one recipe where the benefits really outweigh the costs.
CREDITS
This recipe has been very lightly adapted from a recipe in the Friends of the Earth 2021 Calendar.
Nutrition information – Lebanese hummus recipe
Did you make this recipe? Leave a comment below and share a picture on Instagram with the hashtag #myhealthzest