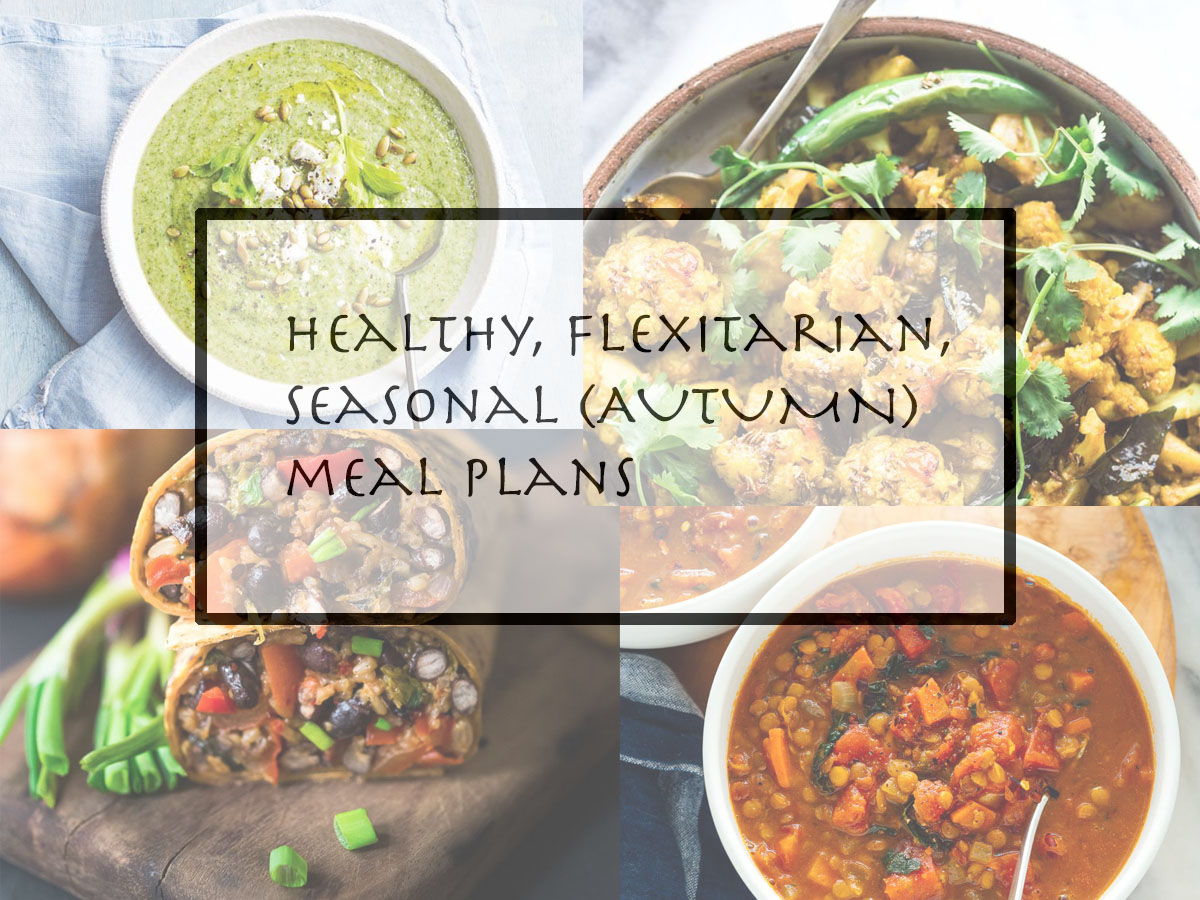 06 Apr

Autumn week 15 meal plans – vegetarian comfort food and Mexican

Shopping for food has become one of the only pleasures out in the world, so it was fun to go shopping for a week's worth of groceries on the weekend. I was able to get everything I need for a few vegetarian autumn dinners and a few vegetarian lunches.

It is a bit dicey posting these to the site without trying them first. Last week I had so many things to say about the dishes that I had posted, but to be honest, I am less likely to post backwards than forwards, and I can always go and edit the post to include my learnings.

This week I am going to start with lunch recipes. Since going to the park and doing an on-demand dance class is one of the things that keeps me sane, there are some days that I come home and cook lunch for myself. Also, with Easter coming up, there will probably be even less choice out there in terms of takeaway food, so I wanted a few yummy lunch recipes on hand.
Healthy broccoli, zucchini and leek soup with feta and seeds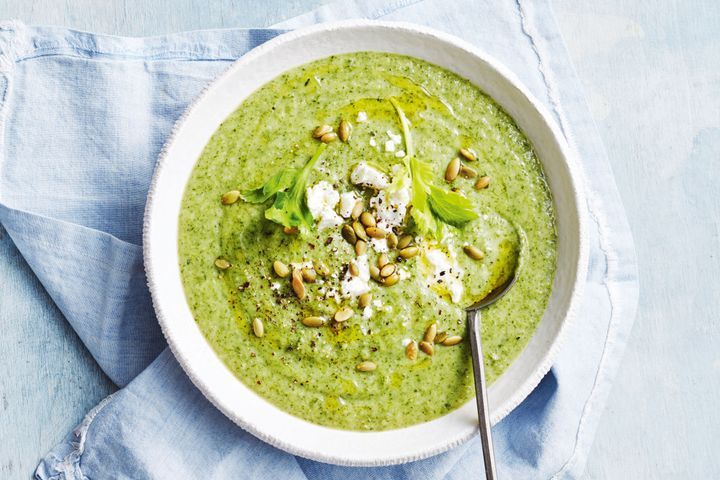 Cooking is another pleasure that is all the more compelling during isolation. I am looking forward to making this soup recipe from Taste.
Best lentil soup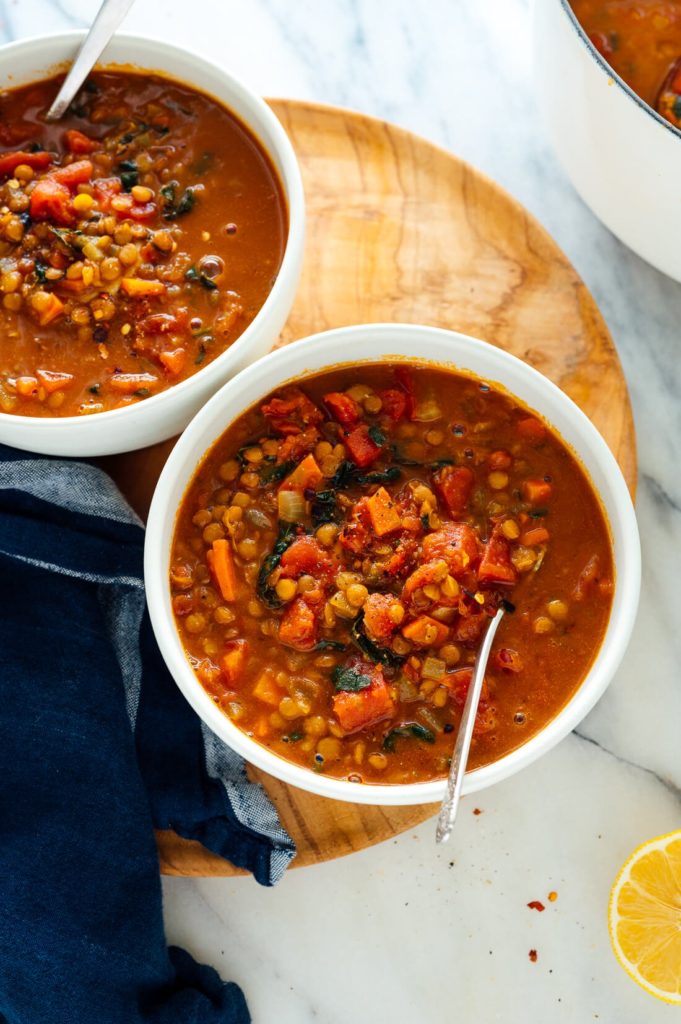 With the cold weather beginning in earnest, it is nice to have a few warming soup recipes to make for lunch this week. This might be a nice one to make for the Easter long weekend. You can find the recipe on Cookie and Kate.
Italian herb lentil patties with mozzarella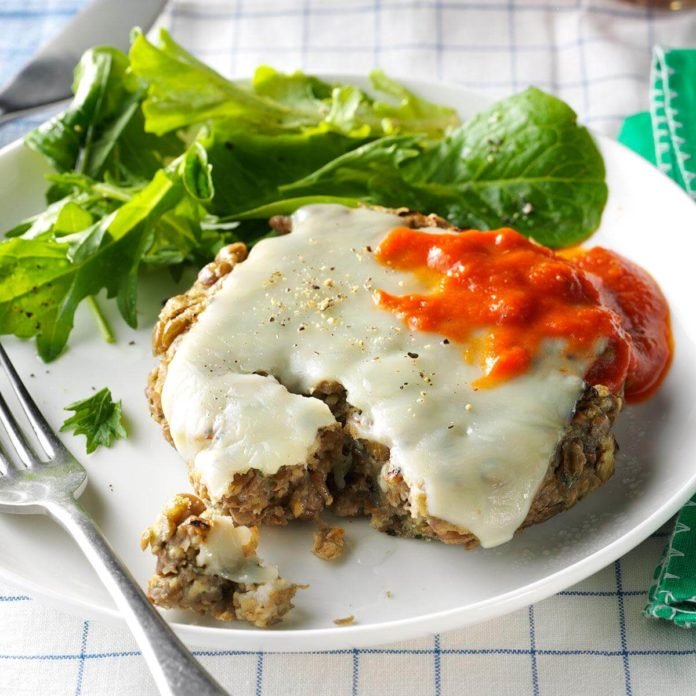 I don't know how many lunches I am planning to make at home this week! Two is usually more than sufficient. I added this recipe because it uses mozzarella cheese, which I have leftover from the lasagne last week and does not last forever in the fridge. I was thinking of using this patty as a basis for a seasonal lunch plate with a little rice, salad, pickled sauerkraut (from a recipe this week), and some tomato relish.
You can find the recipe on Taste of Home.
Aloo Gobi (Indian-spiced potato and cauliflower)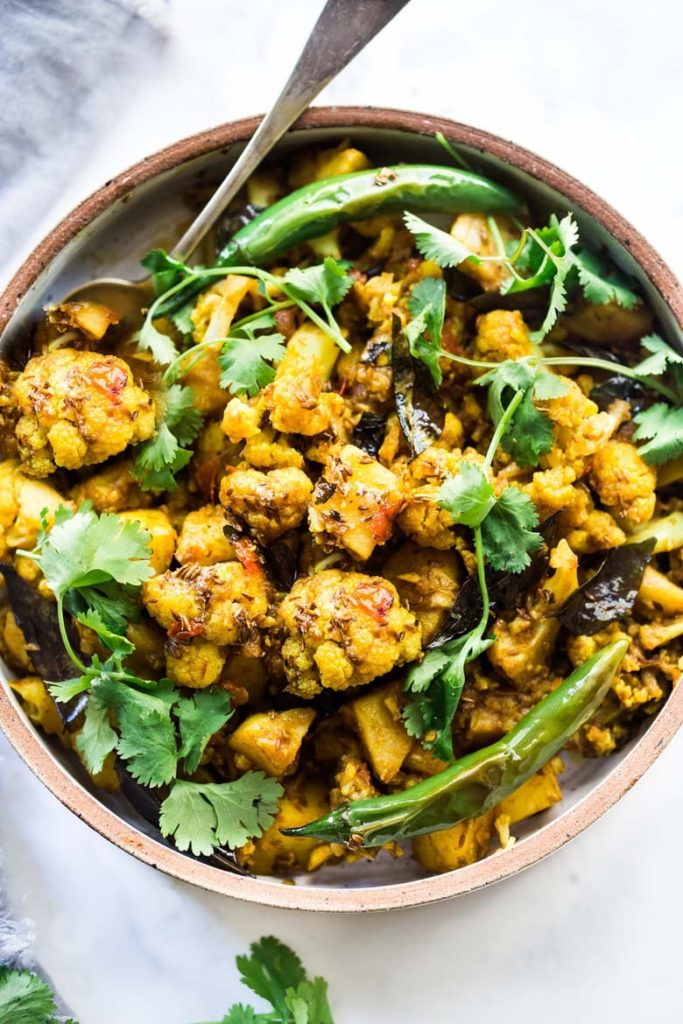 The first dish which caught my attention this week, is an autumnal dish of Indian spices. I love the flavours of mustard seeds and curry leaves and all the spices that are called for in this recipe. I am planning to serve this dish with a serving of brown rice.
You can get the recipe from Feasting at Home.
Vegetarian kimchi burritos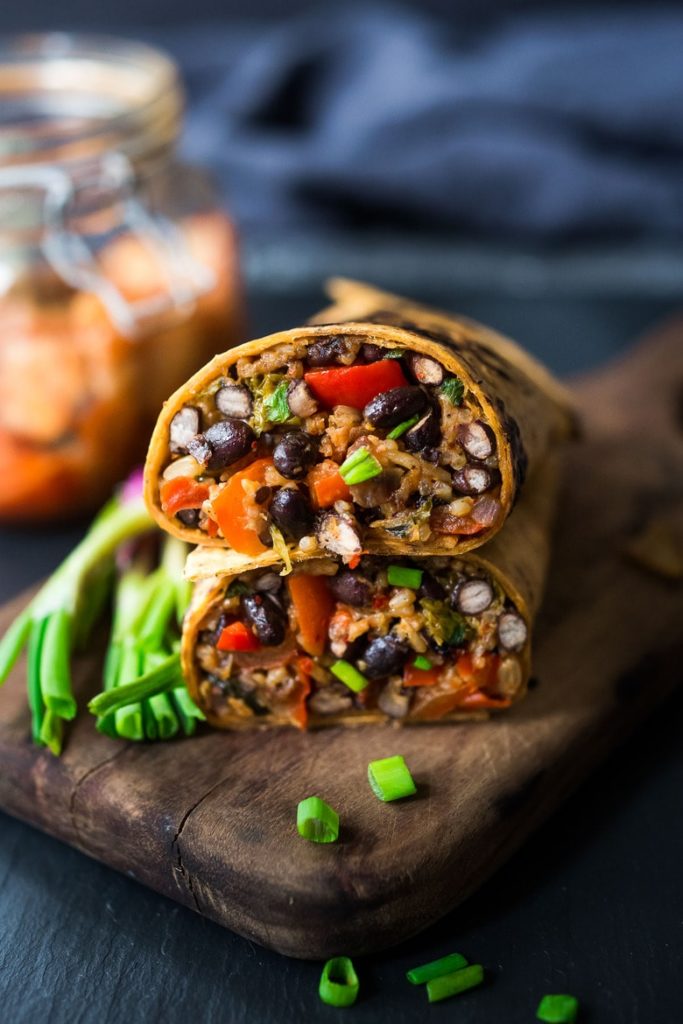 I would like to experiment with burritos until I find something that is as tasty as the delicious burritos we can get at Fonda. They have closed for the isolation, but I am channelling their energy by trying to make this kimchi burrito with black beans.
You can get the recipe at Feasting at Home. 
Veggie shepherd's pie with sweet potato mash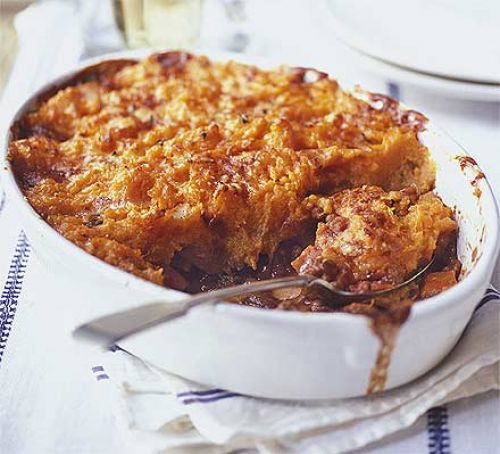 This last recipe was inspired by the delicious lasagne that I made on the weekend from Week 13. I love the idea of a comforting vegetarian shepherd's pie with mash. I think it will be delish.
You can find the recipe on BBC Good Food.
Autumn Week 15 wrapped
That should be more than enough food for this week! It is going to be so much fun to cook it though. My life revolves around exercise, cooking and shopping for food during isolation. It is wholesome at least.