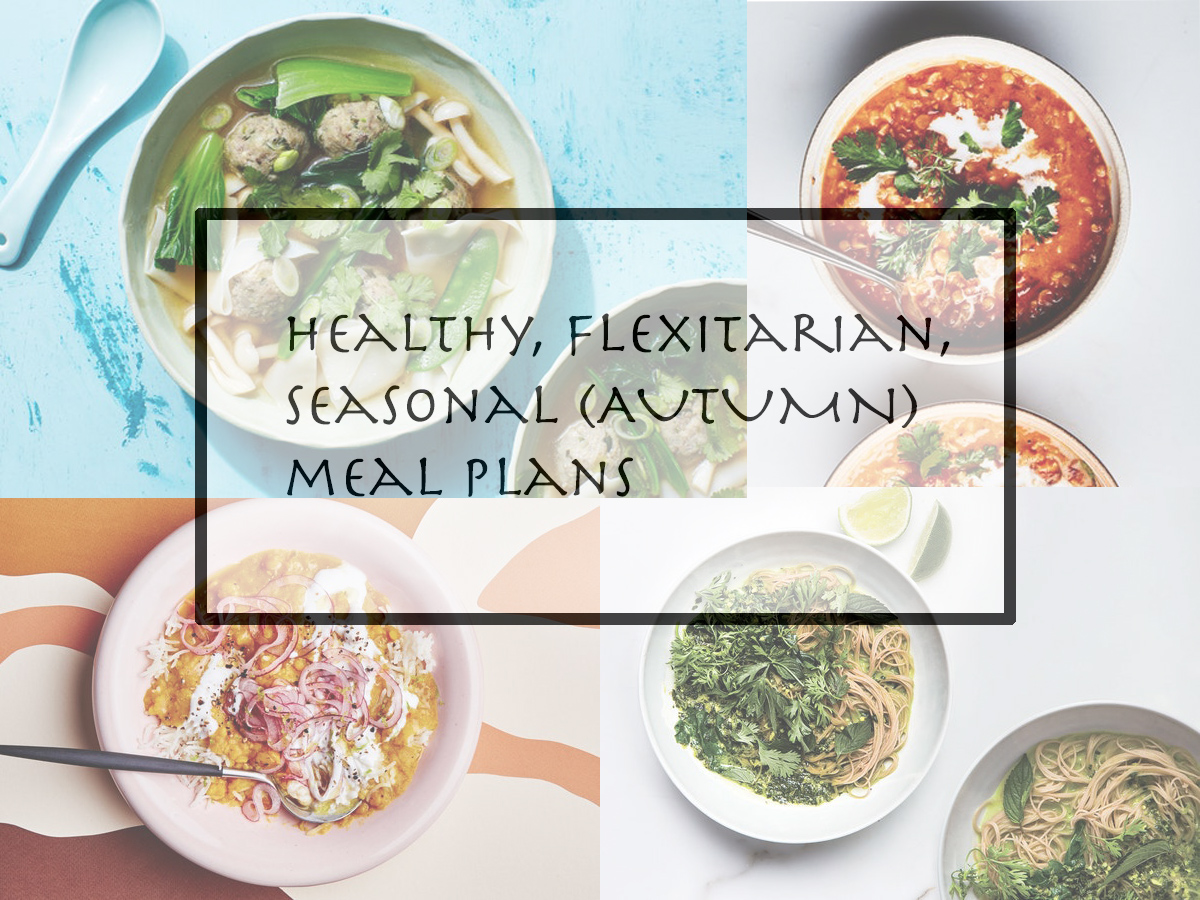 31 May

Week 23 – soup, dahl and green curry – warming autumn flavours

Where does the time go?
Sorry to skip a week. The issue was that I planned for more than a week's worth of food, so it spread into the following week. I like doing that sometimes. It means putting a whole chunk of a grocery bill into savings, and it is also a bit of a break to make meals that last for three or sometimes four evenings or lunches.

This week was not one of my favourite weeks so far. The problem with many of the recipes was that they didn't have enough protein in them. So, I was often left feeling famished into the evening, which is not a nice feeling (or evening).

I have made some suggestions on the individual recipe links to make the servings more filling.
Wonton Soup with Mushroom and Zucchini 'Meatballs'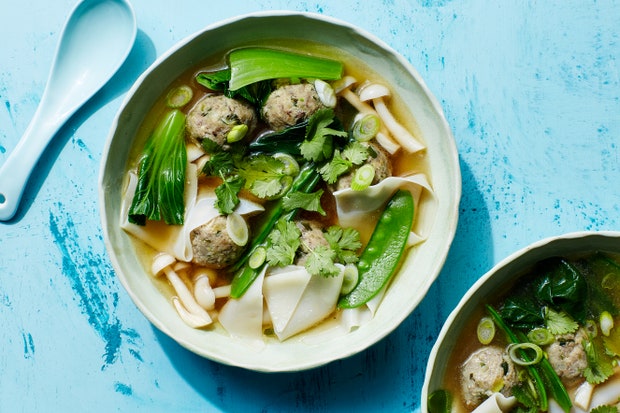 This was a lot of fun to make. I really enjoyed putting the meatballs together and it sure was tasty! I cut the recipe in half, but it was not enough for four servings. I would suggest 2 – 3 servings from half the ingredients.
Find the recipe on Epicurious here.
Spiced Dahl with Fluffy Rice and Salted Coconut
No complaints here! This meal was very tasty and also provided four hearty and satisfying serves, probably because of the protein in the split peas and the yoghurt. The yoghurt and onion dressings, really brought out the best in the dahl and gave it the most amazing flavours.
You can get the recipe on Epicurious here.
Green Curry with Brown Rice Noodles and Swiss Chard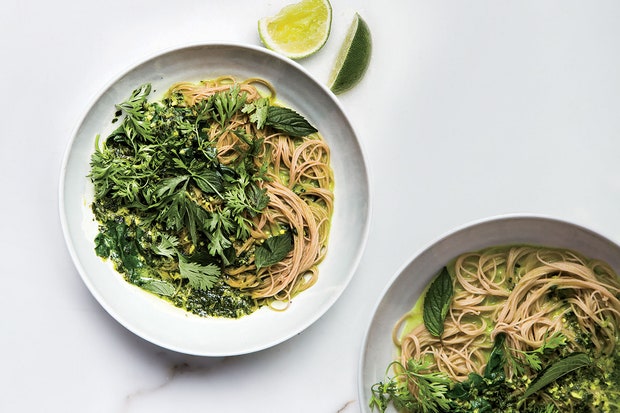 This recipe was something of a disaster for me. I think that perhaps 3 cups of water and a can of coconut milk is way too much fluid, so it turned into a kind of green curry soup. I would suggest perhaps 1 – 2 cups of water and a can of coconut milk.
I would also suggest adding some grilled, baked, or fried tofu. There is nowhere near enough protein in this recipe to keep you full until bedtime. I would also suggest adding some extra vegetables. I added carrot in the last couple of re-heats and that did add some interest to the meal.
It is always so nice to cook a green curry paste from scratch, and I can't fault this recipe on the fragrant herbs and spices that went into the green curry paste. It was sublime. It just got lost a bit with all the fluid and lack of other ingredients.
If you are looking to make a green curry paste from scratch, I would consider this recipe from Epicurious.
Lunch recipes
This week, I made a tomato and lentil soup and it made a lot of servings and was very tasty indeed.
Curried Lentil, Tomato, and Coconut Soup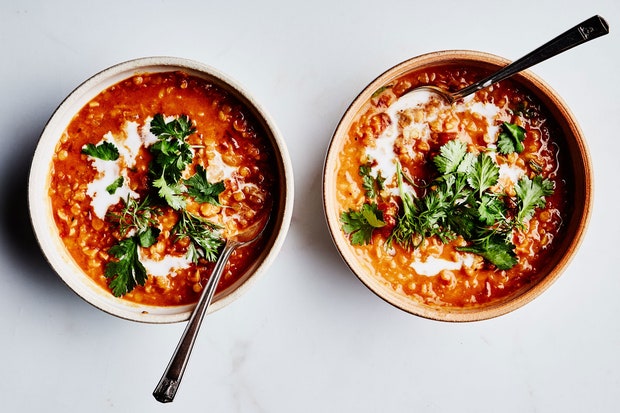 Find the recipe on Epicurious here.
So yes, all the recipes for this week were from Epicurious. They have a great list of Autumn vegetarian recipes and I wanted to try and get through the ones that appealed to me, by the end of May – can you believe Autumn is over?
They have good quality recipes and tasty flavours, but sometimes, a recipe should really be a side dish or an entree.