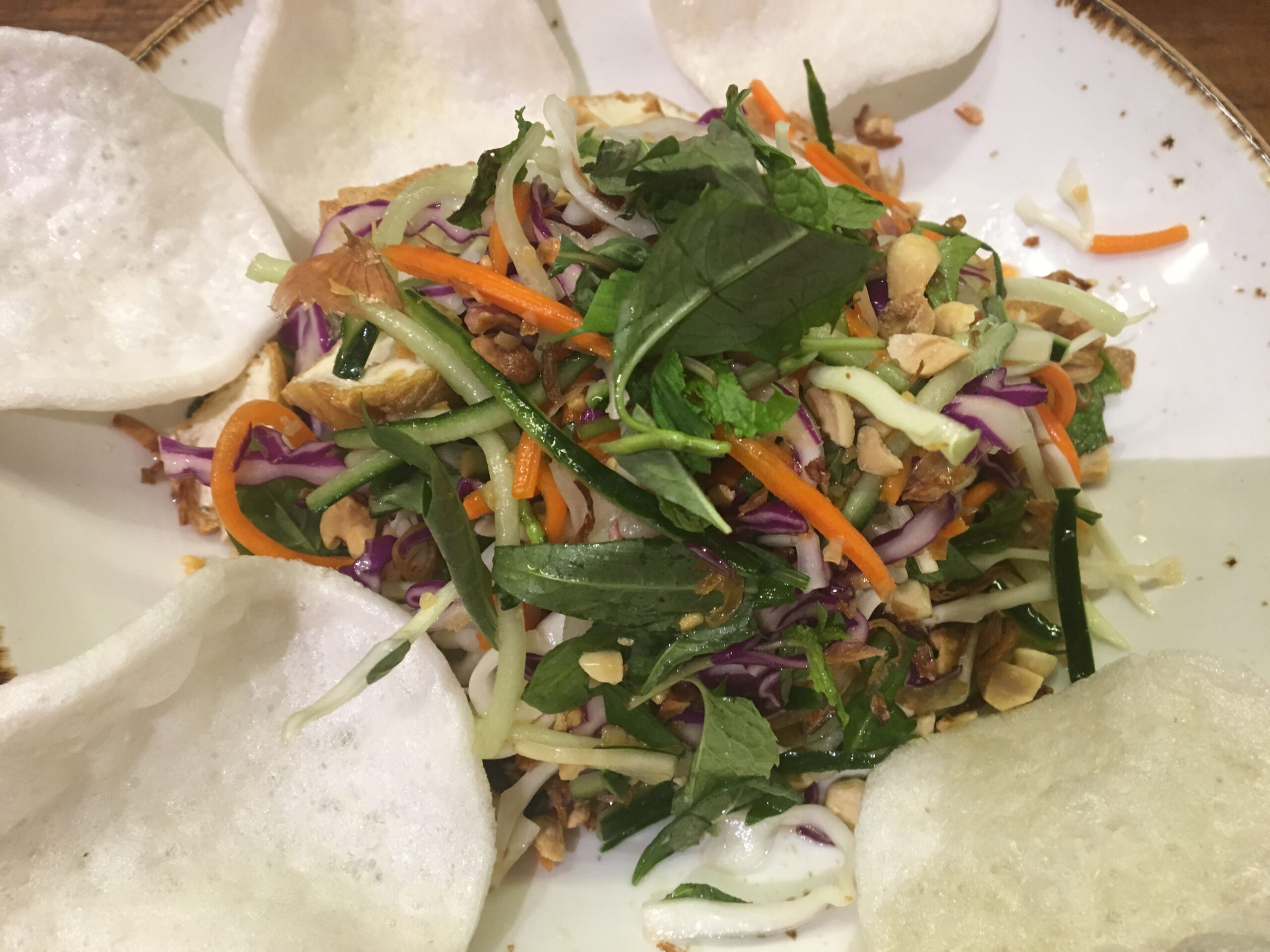 20 Apr

the more you eat vegetables, the more you want vegetables

There is something that can help you if you have kids, or even if you don't have kids but want to keep moving towards the value of a healthy body.
FACT: the more vegetables you eat, the more you want to eat vegetables.
I found this last week when I started again to drink green smoothies for part of breakfast. I was delighted to find that half a blender jug filled with green, fruity, leafy goodness, only sets us back about 114 calories. This is completely doable! And it is so good to get a daily dose of greens and fruit! It is taking a little while to cement back into my routine, but it is creeping back in.
On the second day of the green smoothie, all I wanted for lunch was an XE OM tofu slaw. Vietnamese slaw is great. It contains lots of carrots, cabbage, mint and bean shoots. It does have a tasty dressing, but it is basically a plate full of vegetables with a little tofu and a dressing. I was all over it. #moreveggiesplease
And so, my craving for fresh vegetables was a lovely result of having more vegetables in my diet. It is the best! Bon appetite!