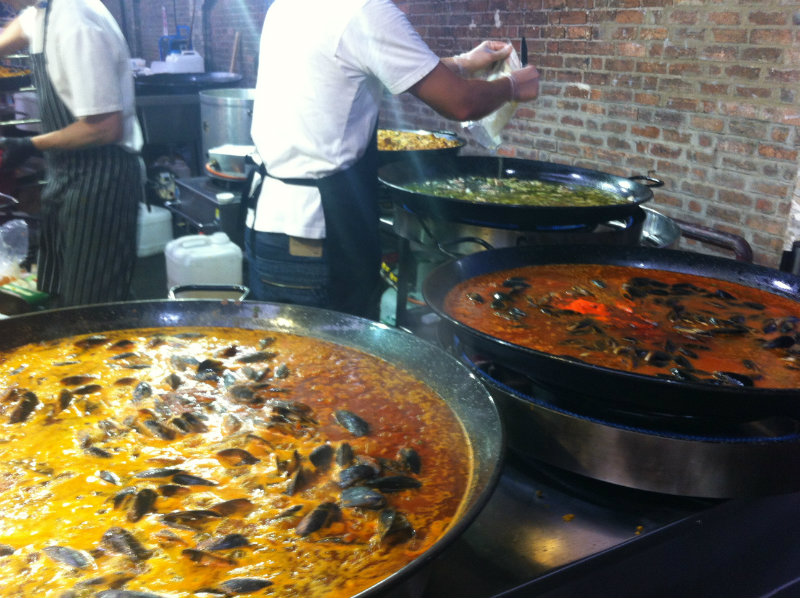 13 Jul

Chicken gumbo – Queen Victoria Night Markets

It is a perfect winter's evening. I have just returned from the Winter Night Market, where I tried chicken gumbo, and I am tucked up with a cup of hot chocolate. The perfect winter dessert. The world is crisp and invigorating. It snowed in many places in Australia overnight. We are getting cold winds from Antarctica, and although it is nice to be cosy indoors, out of the wind, it is also nice to get out into the festive feeling of winter in the city.

This time every year, the Queen Victoria Markets put on a Winter Night Market on Wednesday evenings. It is such a wonderful array of many diverse and interesting types of food from all over the world. We have been a couple of times already this year, because there is so many foods to try!
Chicken gumbo from Louisiana
Last week I made a healthy version of chicken gumbo, with lean chicken breast, diced tomatoes, corn, beans, capsicum and celery and of course cajun spice. It was so delicious and it made me remember the dish that they are serving this winter at the Night Markets. A chicken gumbo from Louisiana. So, I decided to go along with my friend this week when he was going there.
We both tried the chicken gumbo, but I have to say that it was not nearly as tasty as my healthy version. It did have some capsicum in it, but these were the only other vegetables and the chicken was fatty and it was served with white rice, not nutritious brown rice. It was very disappointing.
Health does not always compromise taste
It just goes to show that sometimes healthy foods are even more tasty than their traditional, commercial alternatives. It was good to try the Louisiana street food version, but I think that mine wins hands down. I am going to invite my friend over to cook it for him one night.
There are so many other foods to try at the Winter Night market though. Last time we went, I tried Sicilian Polpette, which are meatballs in a lovely tomato sauce with mashed potato. It was gorgeous comfort food. So many interesting foods to try! Highly recommended mid week adventure!