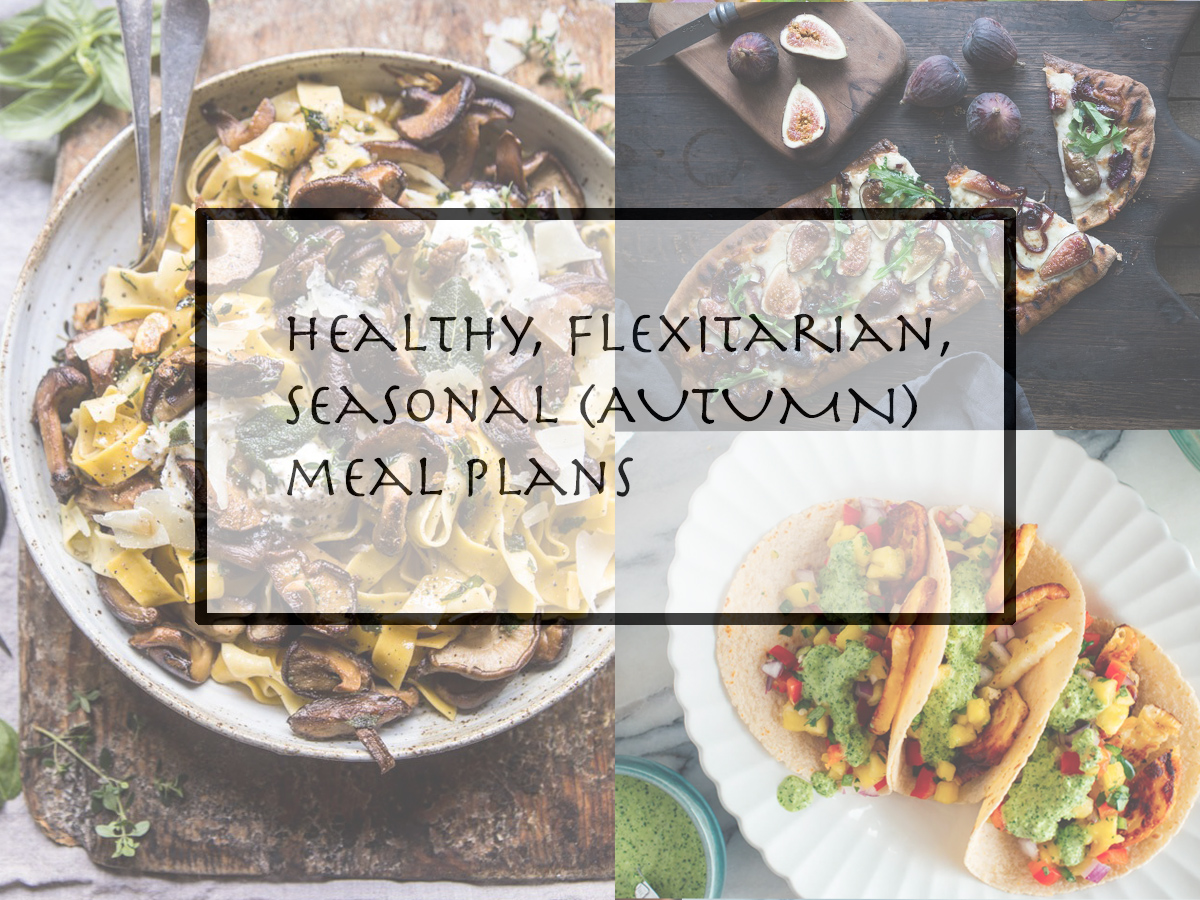 10 May

Autumn week 20 – wicked, extravagant and rich flavours

The autumn – Week 20 meal plan is exceptionally decadent – from herbed, buttered mushroom tagliatelle, to fig and gorgonzola pizza, this week's vegetarian meal plan is the ultimate in rich, extravagant ingredients and execution. It wasn't intentionally designed that way, it just kind of happened. It is true that autumn calls for bolder, richer flavours, and comfort foods. This week's meal plan is the ultimate exuberance.
grilled pizza with balsamic onions and gorgonzola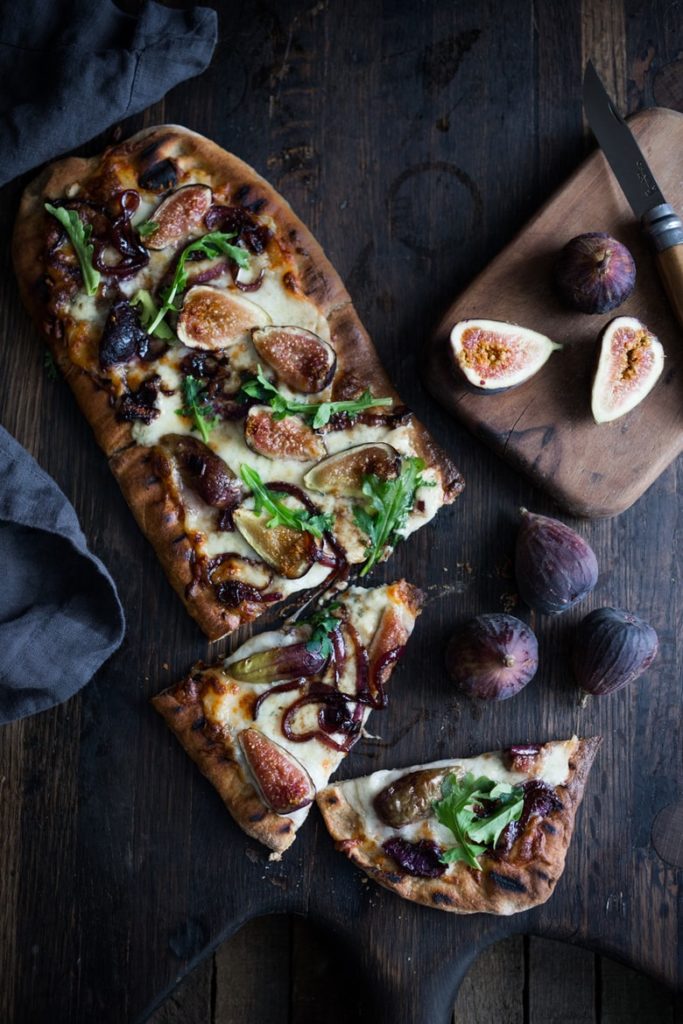 This meal was a little bit too rich on the first night but much nicer on the second night when the flavours developed in the balsamic onions. It is exciting to find a recipe with figs, which are a beautiful autumn fruit and often overlooked in cooking. The gorgonzola was wickedly decadent. And I used two naan breads for the bases rather than going to the trouble of finding or making pizza dough.
Find the recipe on Feasting at Home here. 
herby buttered wild mushroom tagliatelle pasta.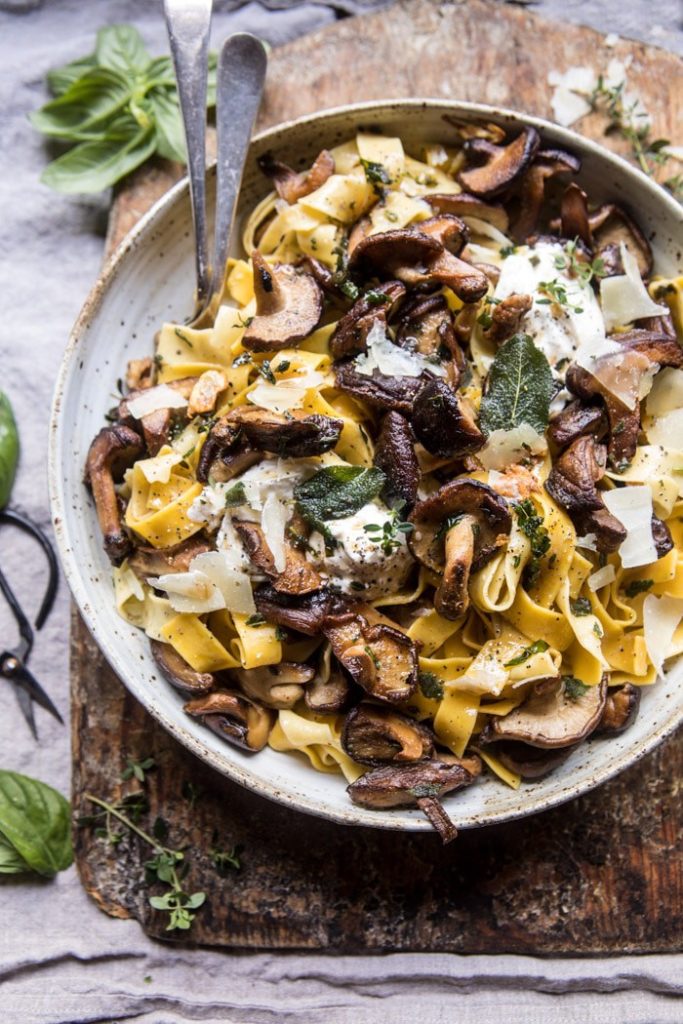 I used one serve of fresh pasta for two serves of this dish. It really was a taste sensation. And although it suggests using 6 tablespoons of butter (or something ridiculous), I found that two tablespoons was sufficient for two serves.
I am not going to lie to you, I did put on a couple of kgs this week. I am pretty sure pizza and pasta are not the most slimming of foods, but they sure are delicious if you are not watching your weight!
You can find the recipe on Half Baked Harvest here.
Halloumi Tacos with Pineapple Salsa & Aji Verde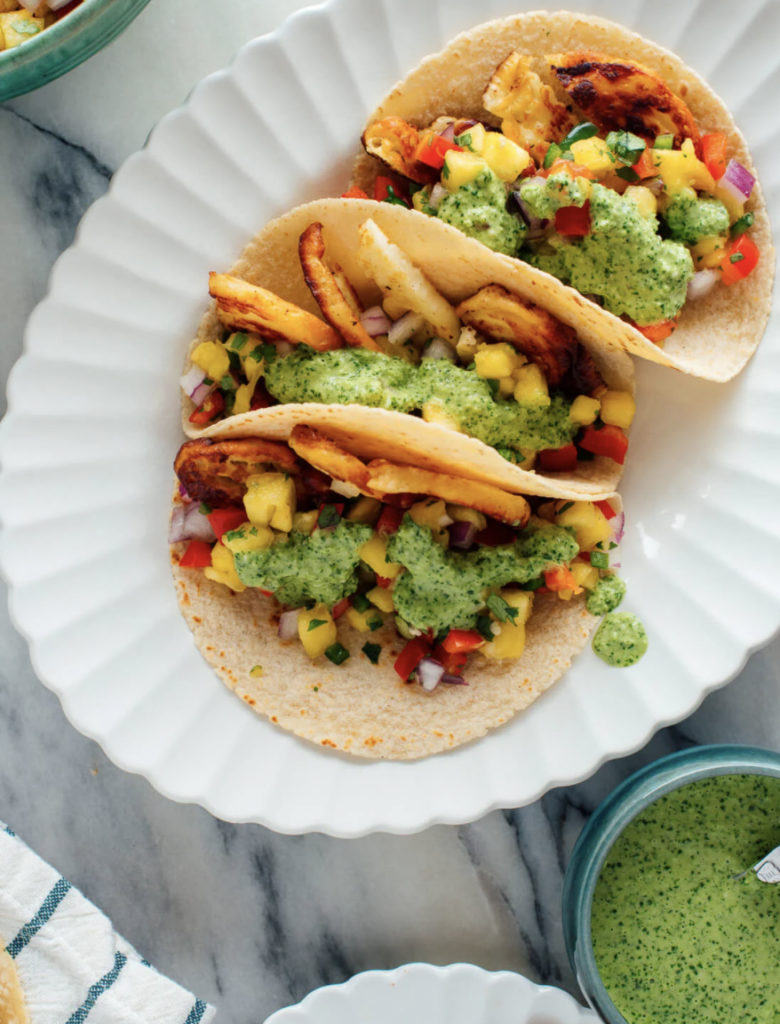 This recipe calls for a pineapple salsa. This is the second time I have tried this, and while this was an improvement on the first recipe, it is still not my favourite. The aggressive nature of the bitter tang of the pineapple is not a very nice accompaniment to capsicum and the other ingredients of the salsa in my opinion.
The other criticism of this recipe is that the halloumi is deep-fried and so not very healthy. The flavour of the halloumi also gets lost within the overwhelming flavours of the pineapple salsa, so it is kind of a waste.
When I first chose this recipe, I was going to source some peaches, which are in season in autumn in order to make a different version of the salsa, but I was not able to source these. They have been out of stock for a few weeks, so it makes me think that the season for peaches has come to an end, unfortunately. I was happy to catch the tail end of it, with some green smoothies with peaches and kiwi fruit (another autumn favourite fruit).
The recipe can be found on Cookie and Kate, here.
Snacks
Lunch this week was mainly take away, as I really appreciate the walk, even more so during iso. I also finally made the carrot, tomato, and coconut soup that was in last week's meal plan, and that was delicious.
Snacks included Ryvitas with light tasty cheese, and feta and olive dip from Monjay Mezza (the best dip company ever!). I think I will stop eating protein bars, because they are very energy-dense foods, even if they supply protein.