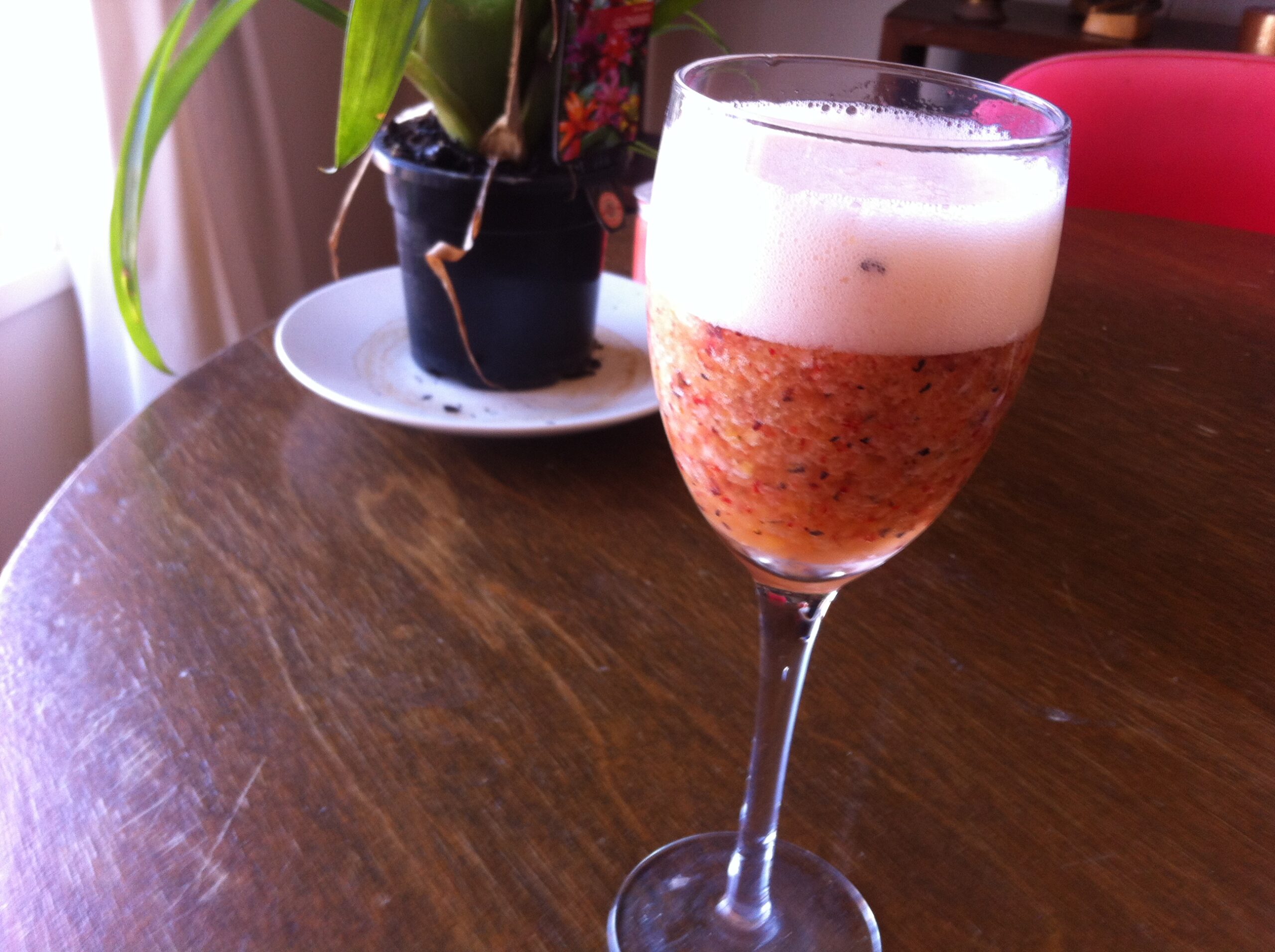 27 Dec

peach, nectarine, berry and wine cocktail recipe
Would you be up for a wine cocktail this afternoon?
What would you like?

peach, nectarine, berry and white wine cocktail recipe
Prep time:
Cook time:
Total time:
Ingredients
1 yellow peach
1 yellow nectarine
1 white nectarine
3 x 160 ml good white wine - I used semillion sauv blanc
handful of ice cubes
berries - ½ dozen strawberries
handful of blueberries
(I don't have any ice, and in fact it doesn't really need it!)
Instructions
break apart peaches and nectarines and put in blender
add 3 x 150 glasses of classic white wine
cut up ½ punnet of strawberries and add half a punnet of blueberries
blend on high until combined, with flecks of berries in
Enjoy!!
Beverages
What I love about this RECIPE is the fact that it generates 1:L of beverage, which surely should take some time to drink, but with just 3 standard drinks of white wine.
Diluting the alcohol
I have always liked to dilute alcohol, that way your body can process it as you drink it. Three standard drinks, , , and sipping it, , , should take a while!!
The kind of crunch (it is not really a crunch)
but the texture of the fruit is lovely. I think this is why it is important not to blend TOO much, because, then, you get the grigt and skins of the fruits/ as well as the flecked colour of all the different fruits.
Cheers
Packs a vitamin C punch, and is absolutely luscious. . .
It has the makings of a lovely evening! 🙂 Bon appetite@! xxo
xxxxxxxxxxxxxxxxxxxo