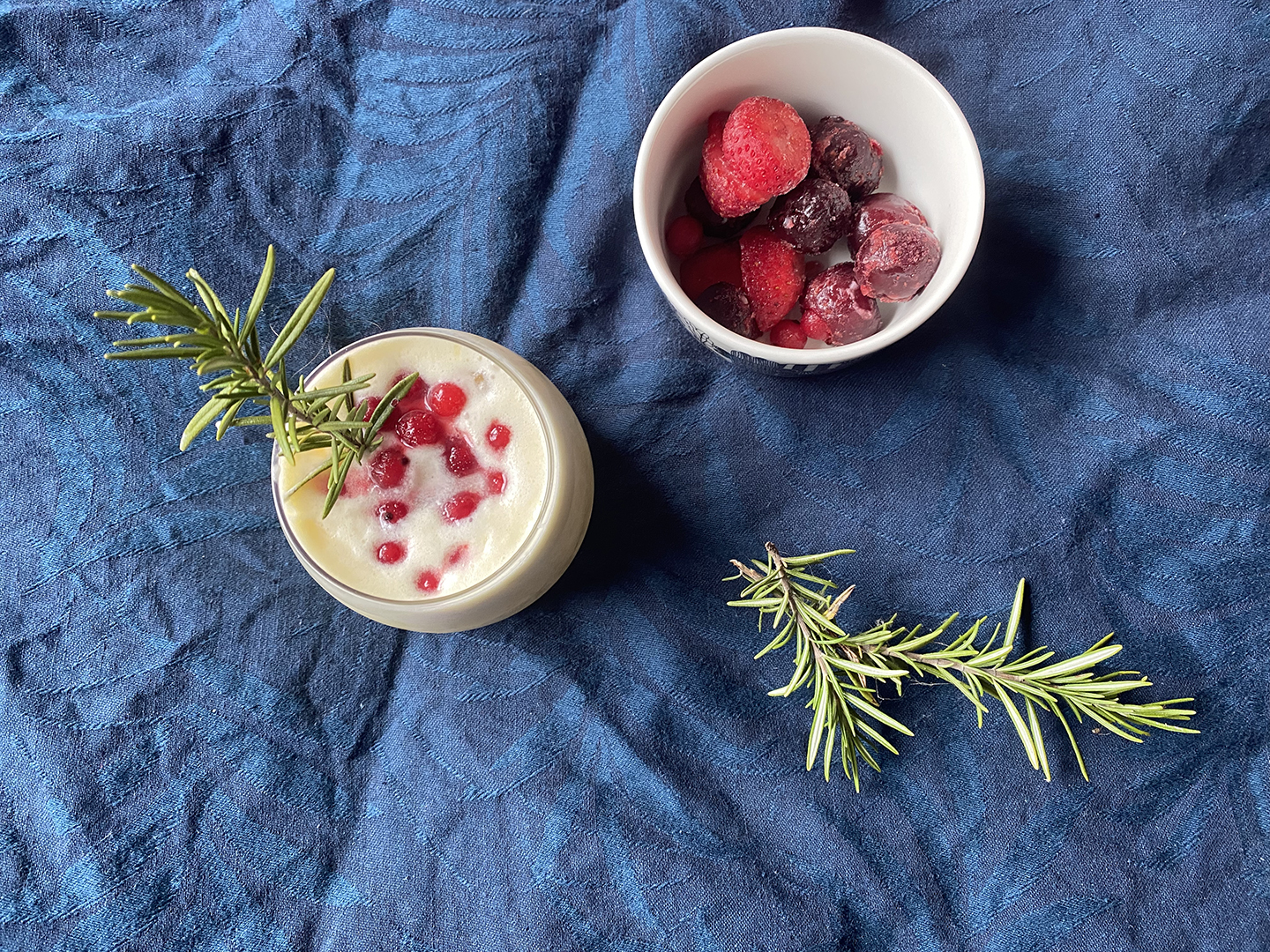 09 Dec

A tropical white Christmas margarita recipe

Whether you are hosting a cocktail hour, or need to whip up an easy Christmas party drink for your guests, this white Christmas margarita recipe is perfect. This festive drink may seem unexpected but it has the best of both worlds: fruity and refreshing with just enough kick!

It really is the most wonderful time of year. And what better way to celebrate than with a drink that will warm you up and make you feel very jolly indeed. Celebrating the holidays can be fun if you are in a position to be able to enjoy it. With this truly festive tropical white Christmas margarita, you will be feeling super fine all evening long.

My Health Zest doesn't usually promote alcohol, because it isn't the greatest for brain health and overall longevity, but we will make an exception at Christmas! I find that one of these margaritas is enough to really stimulate my cockles. And then I move on to sparkling water for the rest of the evening.
What you will need?
Once you have bought the supplies for margaritas, you can mix and combine them for any number of great variations of this fun cocktail. The basic ingredients of this white Christmas margarita recipe are:
Tequila – we prefer white or blanco tequila
Triple sec – you can also use Grand Marnier or Cointreau if you have those on hand
Lime juice – you can squeeze this fresh if limes or in season, or sometimes it is very handy to pick up a pack of lime juice from your local bottle shop or supermarket – it really lasts too – very handy to have on hand
Tropical juice or pineapple juice – we used Nudie – Tropical juice, which was lovely, but you could also blend up some pineapple, and the original recipe used white cranberry juice
Coconut milk – this gives the holiday cocktail a real white hue which is just lovely
Frozen cranberries – or frozen red currants – for toppings
Coconut flakes – for toppings (optional)
Salt or sugar to rim the glass if you prefer
History of margaritas
Margaritas were first mixed up in 1938 by a man named Carlos Herrera. He was working as a bartender in Acapulco, Mexico and whipped up this drink for American customers. It is said that he used tequila, triple sec, lime juice and orange liqueur – most of which make an appearance in our festive white Christmas margarita recipe today – with the addition of coconut milk and tropical juice.
Whenever you mix up a margarita, it is always good to make an effort and really shake everything together in the cocktail shaker or glass jar for at least 20 seconds (or until your arm falls off). This ensures that all the ice melts properly, which helps give any drink its super cool texture. Following this simple trick will make your Christmas margarita really pop!
Best cocktail shaker for white Christmas margaritas
There are a few different types of cocktail shakers, but the most popular is definitely the Boston shaker which combines two parts – one metal and one glass or plastic. This type has been around since Victorian times when bartenders decided that it was time to stop serving beer in mugs and start mixing cocktails in earnest. If you don't have a Boston shaker, then use a tall glass with lots of ice and your metal spoon to mix everything together properly. When I was making this drink I used a large jar with a lid, added all the ingredients and shook the cocktail together in that. It works really well!
How to rim a glass for white Christmas margaritas
If you want to rim your glass with salt or sugar, it is really easy to do. Simply take a wedge of lime and run it around the edge of your glass. Then, put some salt or sugar on a plate and dip the rim of your glass into it. Give it a good twist so that the salt or sugar sticks to the wet lime.
Let's party!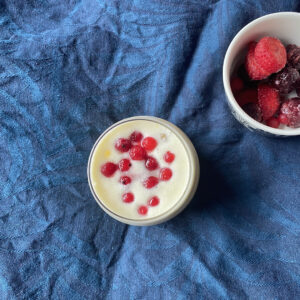 Tropical white Christmas margarita
Get into the spirit with this tropical white Christmas margarita. Perfect for cocktail hour, or a Christmas party.
Ingredients
60

ml

Tequila (2 oz)

white or blanco preferred

30

ml

Triple sec (or alternative) (1 oz)

60

ml

Tropical juice or pineapple or white cranberry juice (2 oz)

60

ml

Coconut milk (2 oz)

30

ml

Lime juice (1 oz)

1

tbsp

Frozen cranberries or red currents

1/2

tbsp

Flaked coconut

(optional)

60

ml

Soda water (2 oz)

approximately

4

cubes

Ice

1

sprig

Rosemary

(optional)
Instructions
Add ice, tequila, triple sec, coconut milk, tropical juice, lime juice to a cocktail shaker or jar with lid and shake well.

Pour into a glass and top up as desired with sparkling soda water.

Add flaked coconut and frozen berries as toppings. A sprig of rosemary will also add to the festive spirit
Nutrition information
Did you make this recipe? Leave a comment below and share a picture on Instagram with the hashtag #myhealthzest