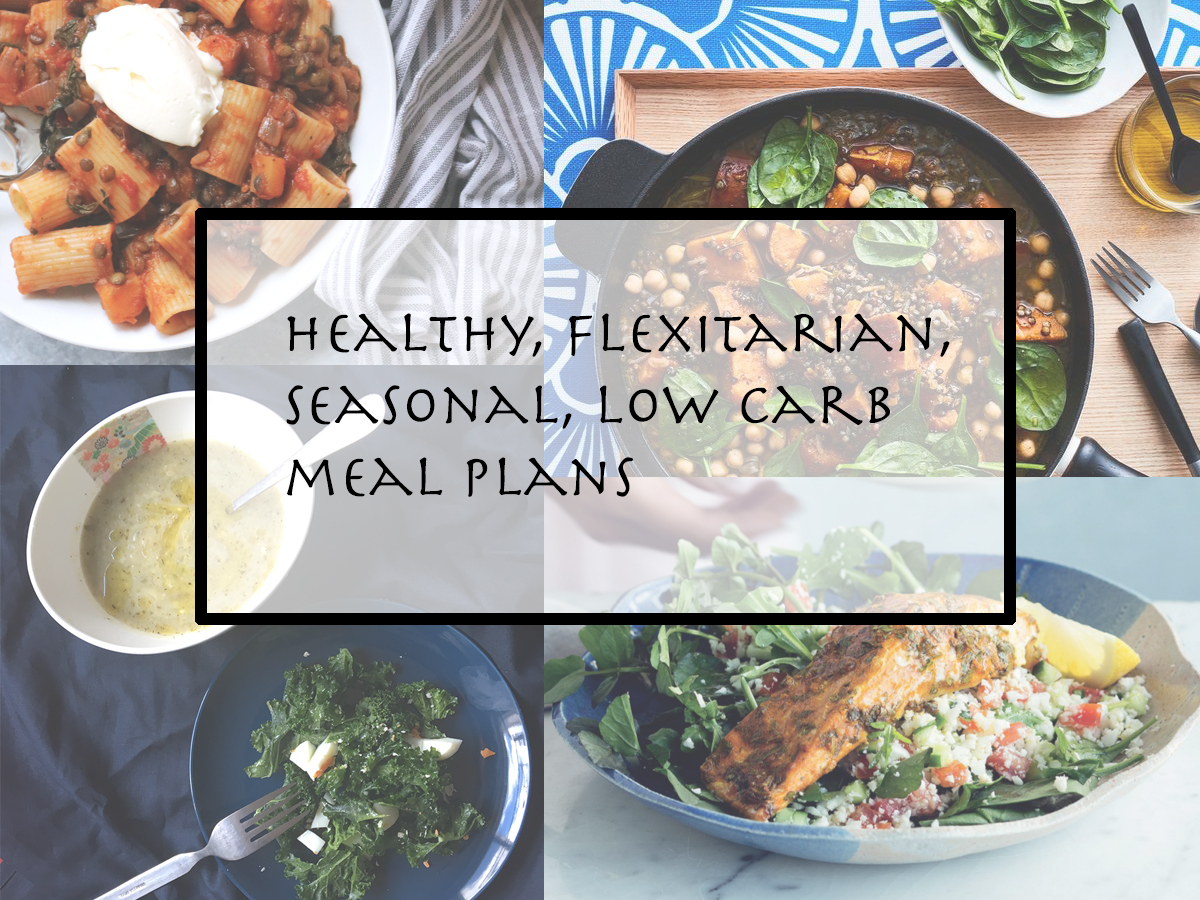 28 Jul

Week 2 – healthy winter meals planning – July 28th

For the second week of healthy winter meals plans, there is a smorgasbord of vegetarian and flexitarian meal ideas. This includes one of the nicest, tastiest recipes I have ever had the pleasure to cook. I would implore you to try the lentil bolognese recipe. It is mouthwatering and hearty. A true vegetarian treat.

Let us take the hassle out of finding vegetarian or pescatarian, healthy winter meals. Choose from three lunch recipes and three dinner recipes.
Healthy winter meals – dinner
– from Eats Well With Others
The best part of this meal is the way the red wine combines with the other ingredients to create a tasty, rich sauce that is very reminiscent of bolognese sauce. Except it is vegetarian!
Substitutions and additions
This recipe was perfect all on its own, although I did use a lot less pasta than was written in the recipe. I think that 1/2 cup of dry pasta is enough for one serve. It reduces the amount of gluten/carbohydrate and also the amount of energy in this meal.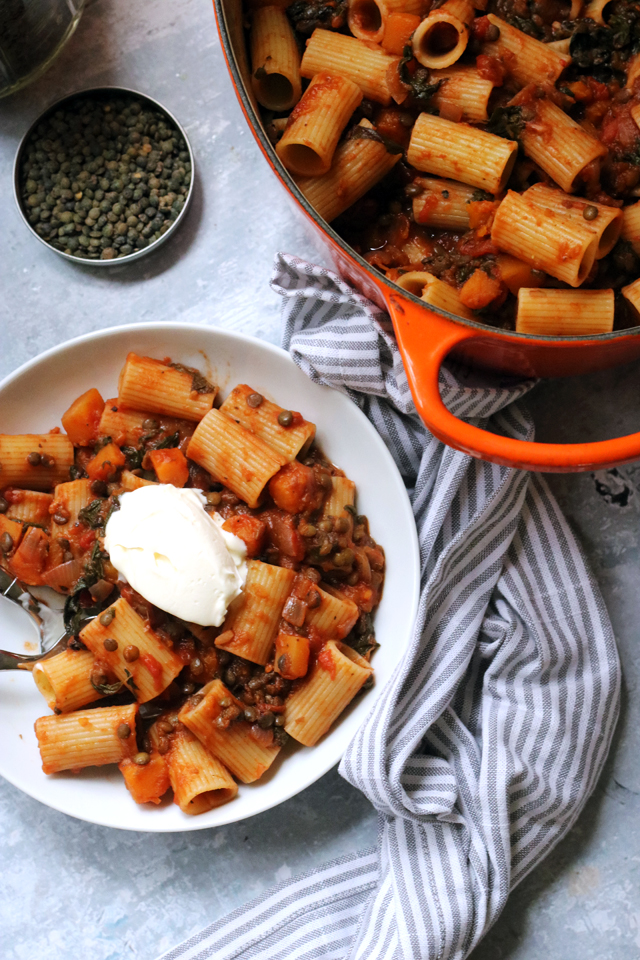 – from Delicious.com
This recipe was also a pleasure to make and to eat. The fragrant aromas of the rosemary and french shallots filled the house as the stew simmered. The flavours of the finished meal were so sweet and tasty. A very nice meal.
Substitutions and additions
I used vegetable stock instead of chicken stock (it is cheap and easy to buy a good quality powdered vegetable stock, and then it is always on hand). Apart from that, I followed the recipe, even driving in the rain to get rosemary, and I am so glad that it did because it brought so much punch to the fragrance and taste.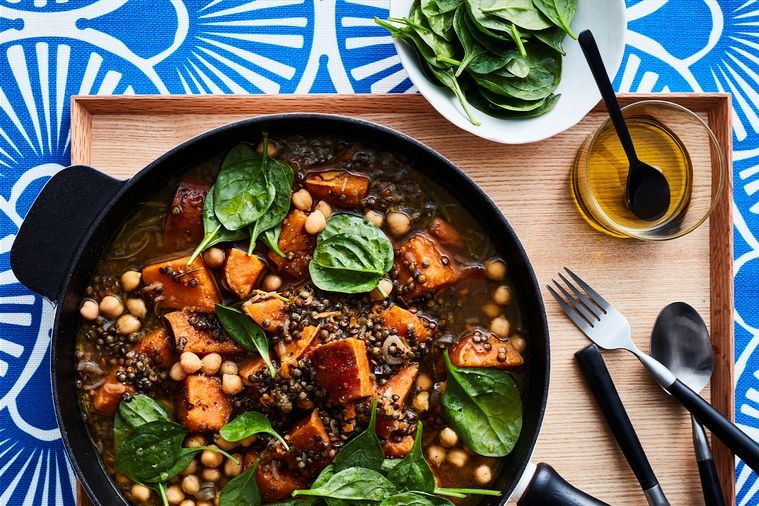 – adapted from the CSIRO The CSIRO Low-Carb Diet
If you are eating fish, which is advisable for the Omega 3 content, then you might like to try this beautiful middle eastern spiced baked salmon recipe. It is very flavoursome and fresh.
Substitutions and additions
The substitutions are already integrated into this recipe. To adapt this for cooking in winter, I removed the cucumber and watercress and substituted radish. This dish would be perfect for autumn but with a few changes, can make a tasty healthy winter dinner.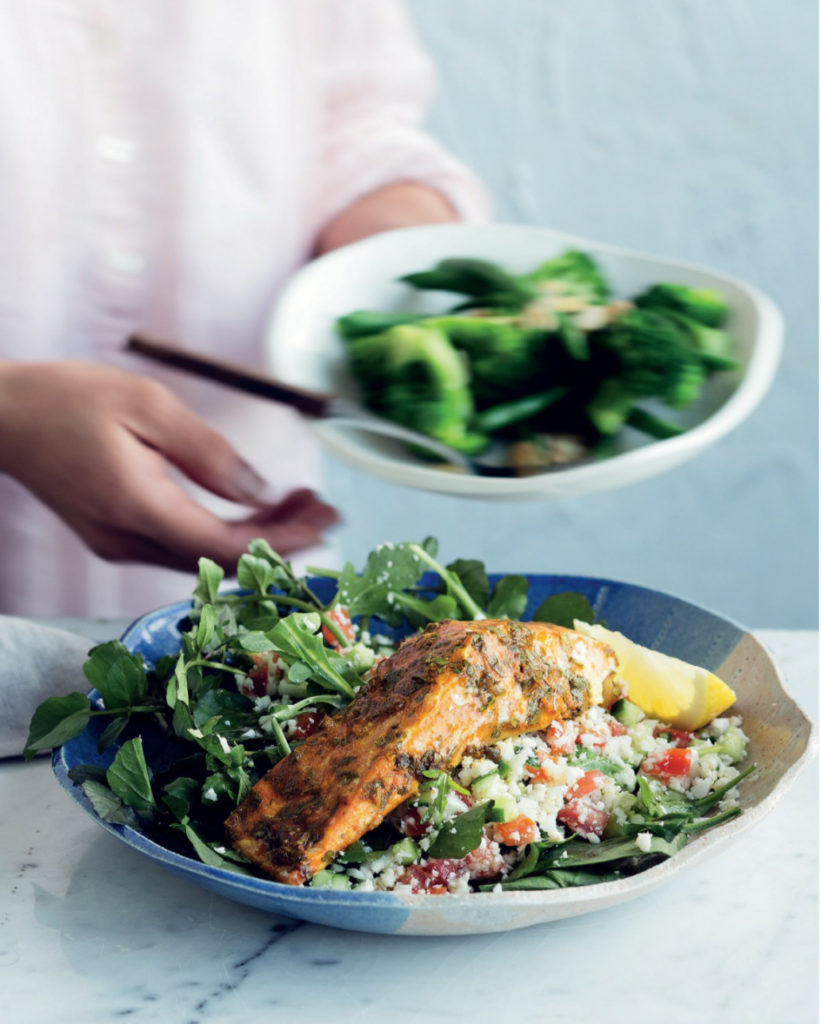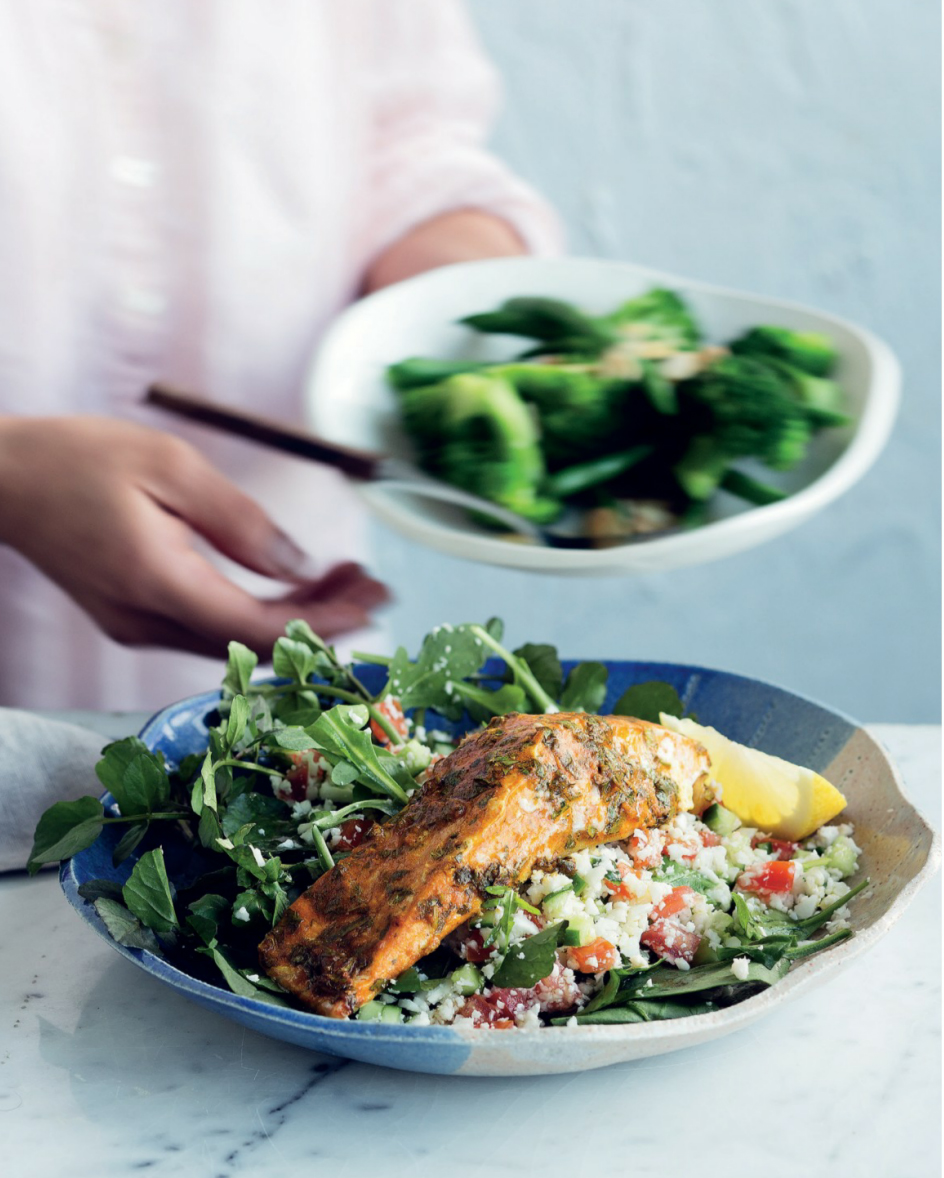 Healthy winter meals – lunch
– from Delicious.com
This was one of the most delicious soup recipes that I have ever tried. The brussels sprouts were the perfect flavour with the flavoursome stilton cheese and cream cheese garnish. I served this salad with the kale salad (below) for a delicious and rich winter lunch.
Substitutions and additions
I used the left over marscarpone from the lentil bolognese instead of the creme fraiche to save on costs and reduce waste.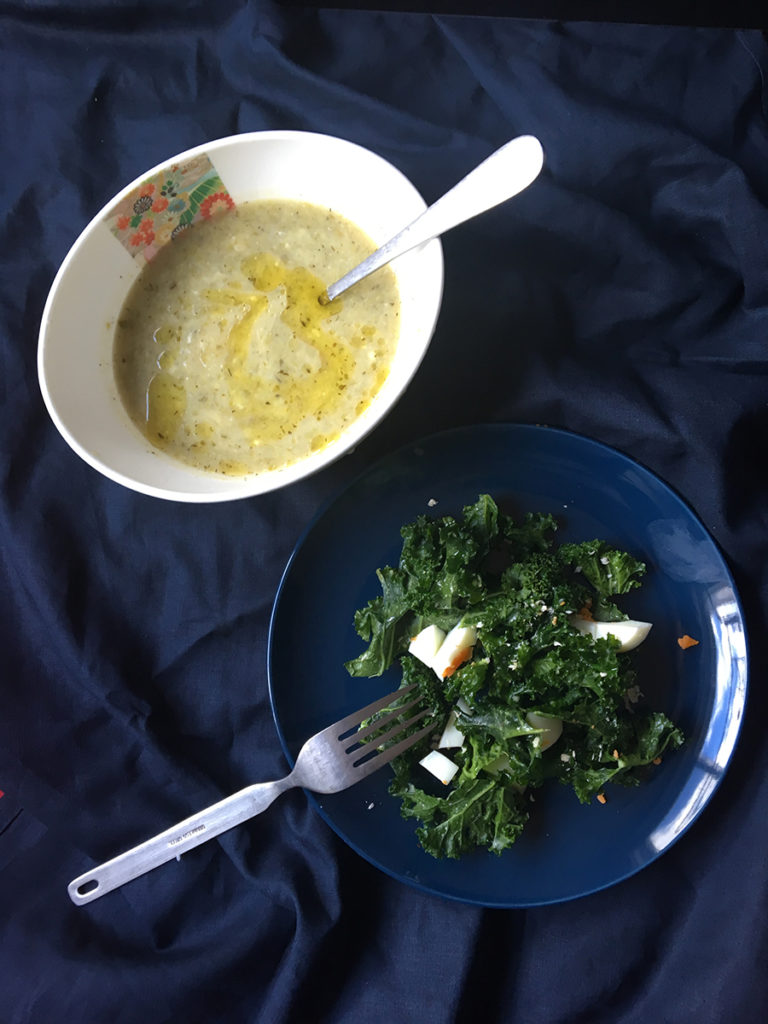 – from Simply recipes.
The parmesan dressing in this recipe is to die for. Absolutely delicious – so tangy and aromatic. It softens the kale leaves with time and makes for a beautiful salad to accompany soup or stuffed potatoes!
Substitutions and additions
I did not use bread croutons in this recipe to cut down on carbs. I also did not use the cos lettuce as well as kale, to cut down on costs, but that might have been a nice addition to the salad.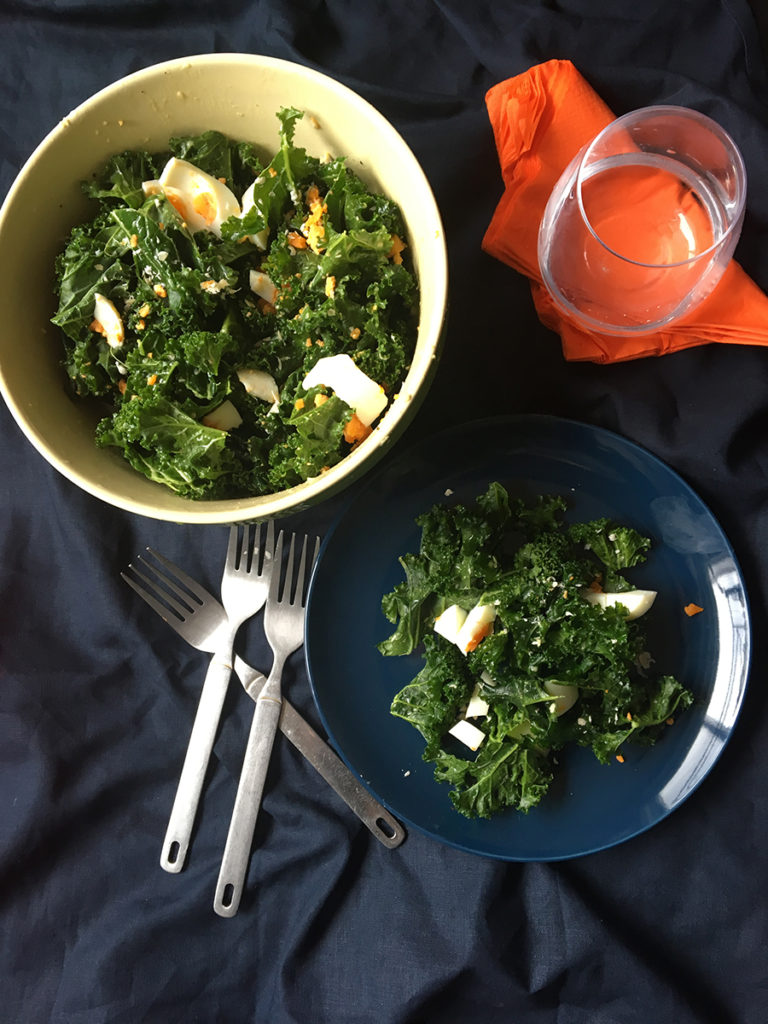 – from the Roasted Root
This was another lunch recipe to eat with the kale ceasar salad. It was a nice flavour, but hard to eat with such a runny sauce. The broccoli was a stunning accompaniment to these flavours.
Substitutions and additions
If I made this again, I would reduce the amount of water in the recipe to make the sauce thicker.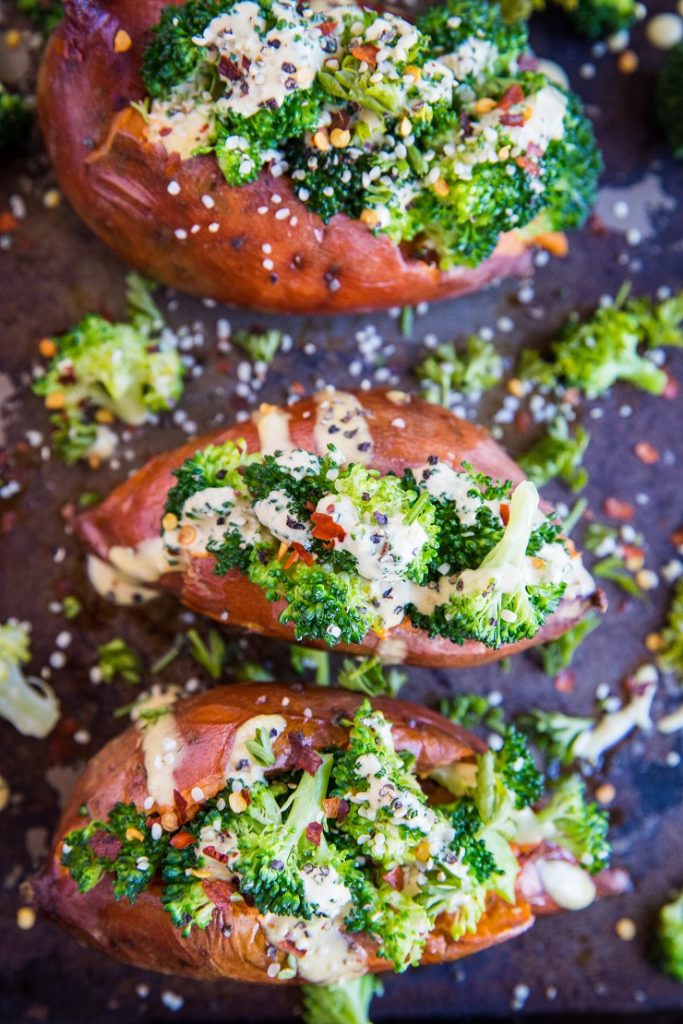 And there you have it – week 2 of the winter meal plans! I would create a shopping list, but I feel that adding an extra hour to this blog post, is too much for a freebie blog post. You can use the format of the shopping list last week, to easily work out what to buy this week!
Enjoy!