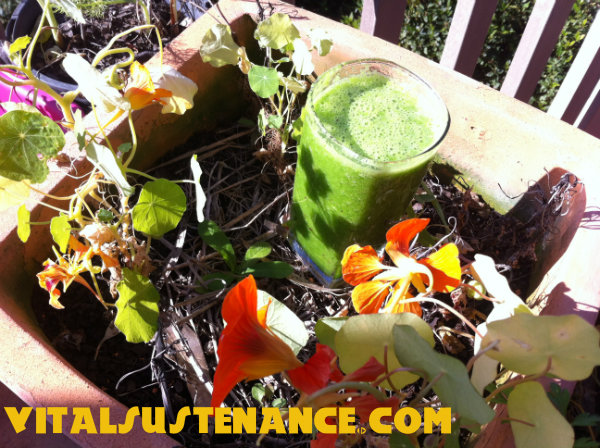 08 Oct

Spring green smoothie – invigorating, beautiful sunshine

Good morning!! How are you on this beautiful spring day? It is so exciting to get into the warmer weather. We had a 24 degree day here last week and I felt as though I was just bursting with happiness after that grey, dour Melbourne weather! How about you?

What sort of things do you like to do for your health in spring? It can be a good time to get into healthier habits, because you feel so good and so energised!

I actually think that we should celebrate New Years Day on the Winter Solstice in Australia. If we were thinking about our New Year's resolutions towards the end of winter, maybe we would have a GREAT plan for action for the spring!! One for next year maybe. Let's celebrate it!!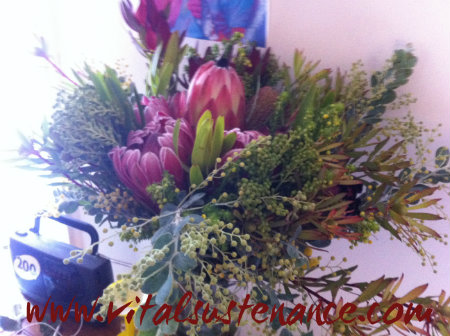 Spring fruit and vegetables
I did want to post something lovely for you today. Thanks so much for all the attention! It is really very humbling. And, I do have a few ideas for future posts, but one thing is on my mind on this lovely Saturday and that is the recipe for a lovely spring green smoothie 🙂
There is definitely a green smoothie recipe for every season, and the spring green smoothie is very exciting.
[EDIT: I actually stopped drinking green smoothies from the start of 2023. I did this when I started reading about the impact of big sugar spikes on our blood sugar levels. Green smoothies are tasty, and one of the best ways to ingest the recommended amount of green leafy vegetables in a week, but the fruit in a green smoothie (especially when blended), is going to result in a big blood sugar spike, and that is probably one of the WORST things you can do for your health.]
Fruits that are in season in spring include all those lovely berries, like strawberries, blueberries etc, as well as pineapple, papaya and pawpaw. It can be a difficult time to get really nice fruit, because it is just starting to warm up to those gorgeous summer fruits.
[If you haven't developed a preference for eating fruit, like me, try to buy a few pieces at your whole foods shop, and eat them when you feel like something sweet. A punnet of blueberries is another great alternative – and they are getting cheaper in the spring]
Green leaves are in season all year round, and you can find them in abundance at your local farmer's markets or supermarket.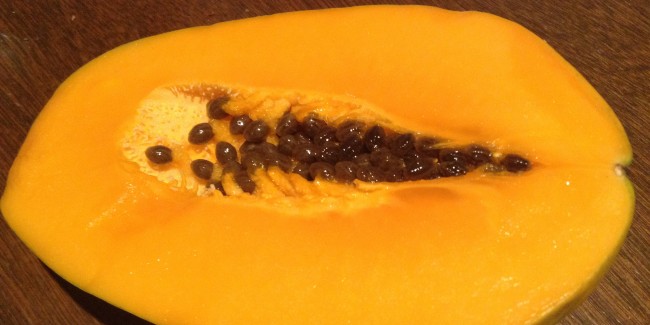 Spring green smoothie
Without further ado, the recipe for a lovely spring green smoothie!

Spring green smoothie - invigorating, beautiful sunshine
Recipe type:
Beverage - breakfast
This beautiful green smoothie will have you bouncing off the walls!
Ingredients
A blender full of green leaves like rocket, spinach, mesculin mix, a leafy mix or cos lettuce. (You usually need about four handfuls of leaves, or half a bunch of both spinach and cos), but experiment. The aim is to fill your blender to the brim with leaves.
2 sticks of celery - chopped
1 cup of pineapple or seasonal berries
1 cup of papaya or papaw or other seasonal fruit you find at the markets - chopped
2 cups of water
1 banana - chopped
Juice of one lemon
½ cup of herbs such as coriander or parsley etc (optional)
Instructions
Add the green leaves to the blender and add 2 cups of filtered water. Blend on low speed until smooth 🙂
Add the chopped celery and two servings of seasonal fruit. Blend on high until smooth.
Add the banana, lemon and herbs if you are adding, and blend on high until smooth and creamy.
Enjoy!!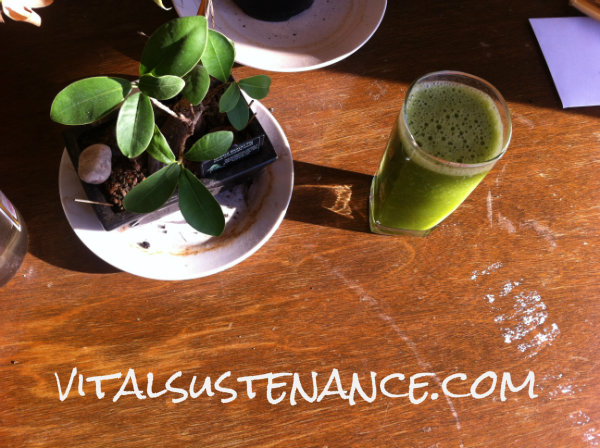 Invigorating
If you are just starting to drink green smoothies you might find that two glasses of this green juice is enough to begin with. Try and drink it slowly (I know it is delicious!) so that you don't get bloated. You can work up to the full serving of 1.75 L of green smoothie goodness, but for the past few months, I have just been drinking two glasses a day, four days a week, as it is more cost-efficient that way. A bag of leafy mix from the supermarket is about enough for two blenders full of green smoothies, and it can be expensive!
The leafy greens are very healthful and will result in radiant, glowing skin, but I would suggest using low sugar fruits, such as blueberries, strawberries, raspberries and granny smith apples for sweetness, and nix the banana. It tastes good, I know! But your body can do without this sugar spike – believe me!
Have a GREAT, happy, spring day!! 🙂