29 Mar

Son in Law – steamed barramundi

The Son in Law Thai restaurant in Collingwood won an award at last year's Must Eat Awards for their eggs. They sound really delicious!

I wanted to come and check out Son in Law, even though I didn't try the eggs on this occasion. They are open every night for dinner and Friday and Saturday for lunch.

The decor is very minimal, however it is nicer the more wine I drink. 🙂 Hehe. There is some great music playing though. At the moment it is Hip Hop.

It is nice to know that they have a nice wine list and the food is delicious. Or at least the steamed barramundi with ginger and vegetables and rice was a taste sensation.

The fish was the kind of melt in your mouth experience, accompanied by the most delicious ginger sauce. There could have been more vegetables, but this dish feels like the perfect combination of tasty and healthy.
Small plates and a Son in Law banquet
I was thinking about the green papaya salad and the crispy barramundi pieces, but they were designated as super hot on the menu and I was feeling like something calming in my stomach.
I simply must come back and try the pad Thai, which is such a good test of any Thai restaurant.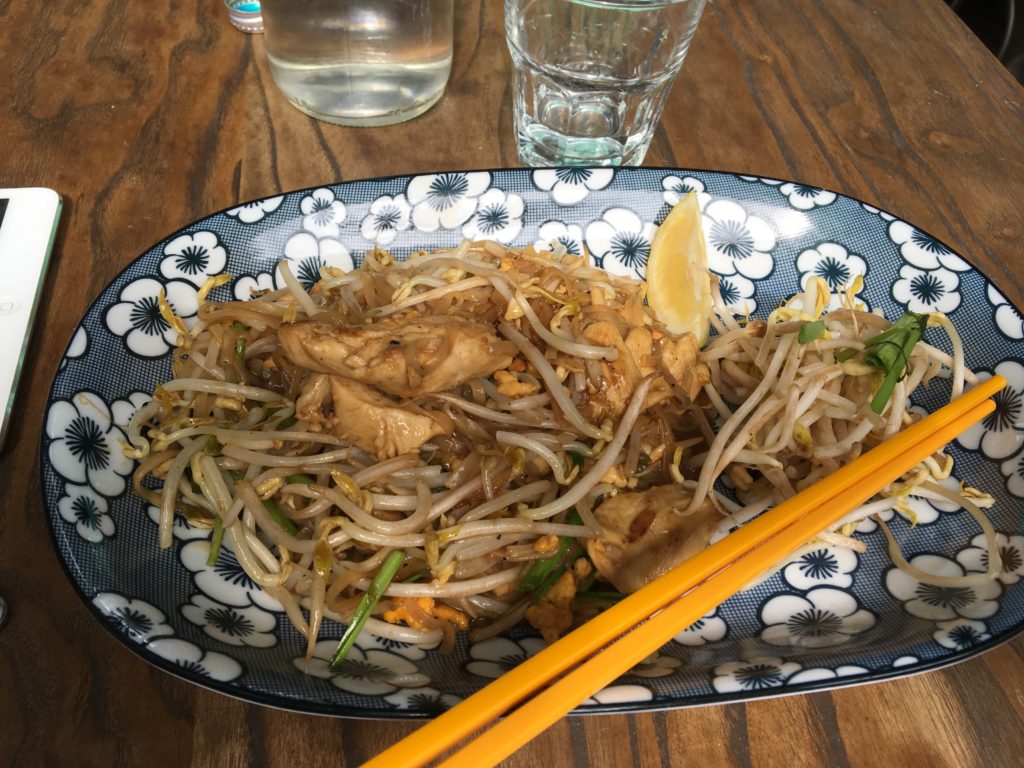 It feels like the sort of place to have a banquet and try a bit of everything. The menu looks like it has lots of interesting and tasty Thai dishes. If it had some softer edges and plants inside it would add to the atmosphere and make me want to come here with my friends! Maybe I will come with friends anyway. Atmosphere is often forgotten with wine, food and friends (unless it is really bad). It can be just the icing on the cake really!
There is a small outside area, that might be nice. I have to try those eggs!