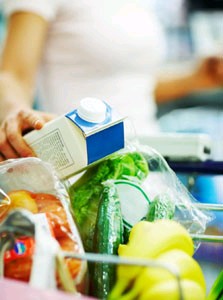 15 Mar

Shopping ethically

Do you like to choose your products based on how ethical the product is, or the company who manufactures this product? Do you value shopping ethically? How would you know in a world of advertising, where branding is more overt than any kind of recommendation of ethical shoppers?

Here is a great guide to choosing brands and products ethically – Shop Ethical. Perhaps you have heard of this before, or seen it in your travels. It gives each major product in a range of categories a rating, based on praise, criticism and advising to boycott the product.
Surprising highlights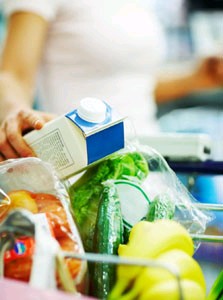 I found it interesting that some of the brands who have the biggest market share, and also the most influential in terms of advertising, are those which the Ethical Shopping Guide suggests that we boycott. Items of particular notice were those in the shampoo range, of which the biggest players were the least ethical and received the most criticism, such as Garnier, L'Oreal and Herbal essences.
There was only one brand of soap that got praise and did not receive criticism from the guide and this was Ecostore. I use Ecostore dishwasher detergent and also laundry detergent, so it was good to see that they are one of the best ethical brands available in Australia.
Chocolate!!
Lets revise the things that really matter though!! Unfortunately in the case of CHOCOLATE!!! There is an industry alert on the use of child labour, palm oil and pesticides. I was happy to see that Whittakers get some praise. It is the only chocolate I have found that is useful in a non dairy diet, due to the fact that it has a high proportion of cacao compared to milk solids.
Beer 🙂
What about beer? (another important product!) It would seem that most of the beer that is popular and widely available is not even owned by Australian companies. It doesn't make any sense! How unAustralian! hehe. Coopers comes further down the list with 'some' praise. It seems as though I am going to have to try some of these interesting beers. For research purposes of course!! Mountain Goat looks good!
Does it matter to you if it is Australian owned?

Some of the brands I have never heard of before. It is really interesting to see what brands are owned by Australian companies too! I think it is a great resource for your weekend shopping adventures.
It makes for some fascinating reading!!
Shopping ethically
You can buy the print copy here ->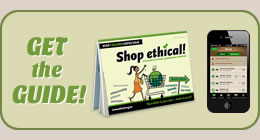 Of course the best place to get your groceries is at the local farmers markets! Lets all support local growers and producers so that there is more demand for locally and ethically and organically grown produce!