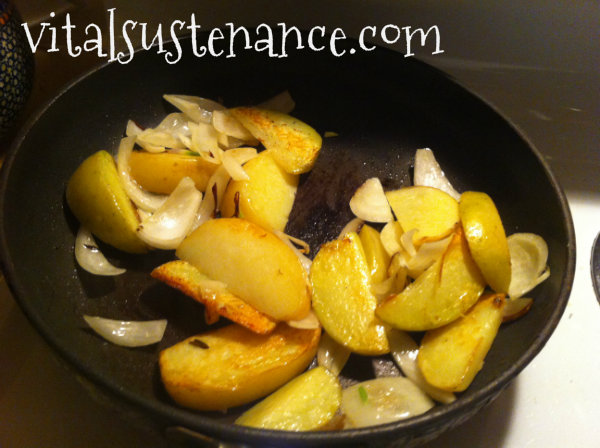 02 Aug

how do you make a Spanish omelette?

A craving for potatoes reminded me of how I came to find myself in Lleida in the centre north of Spain in my early twenties. I had a friend who was living there, teaching English and he had Spanish student flatmates. My first memory of this town was to wake at 4am to a general commotion outside of the happiest sounds of people partying in the summer air.

We explored with our cameras made a lamp that glowed with so many different colours. One afternoon in the warmth of the afternoon, Greg made a Spanish potato omelette. It inspired me on Thursday to make this for dinner:
Ingredients
2 potatoes cut into wedges.
1 small brown onion cut into wedges
1/2 tbsp of olive oil or coconut oil
pinch of cayenne pepper
sprinkle of dried ground cumin and coriander
4 free range organic eggs
splash of milk, almond milk, oat milk or rice milk
Directions
Heat a good frypan on medium to high heat for a few minutes. Add olive or coconut oil and cut potatoes and onions into wedges.
Break up the onion layers as you are adding it to the fry pan. Add spices to your taste.
Stirring regularly, cook potato wedges and onion pieces until golden brown and tasty to eat.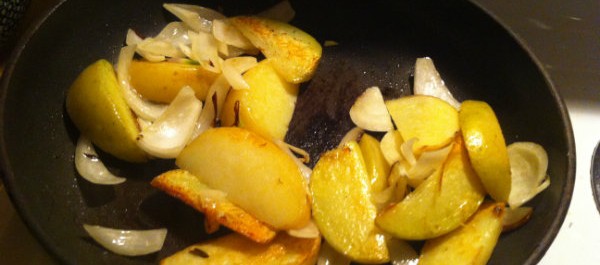 Beat four eggs with a little milk or milk replacement (I use oat milk fortified with Calcium, it is delicious!).
Spread the potato and onion across the pan. Pour over egg mixture onto the potato mixture, reduce heat to moderate. Cook until eggs are set.
Serve with a huge delicious fresh salad.