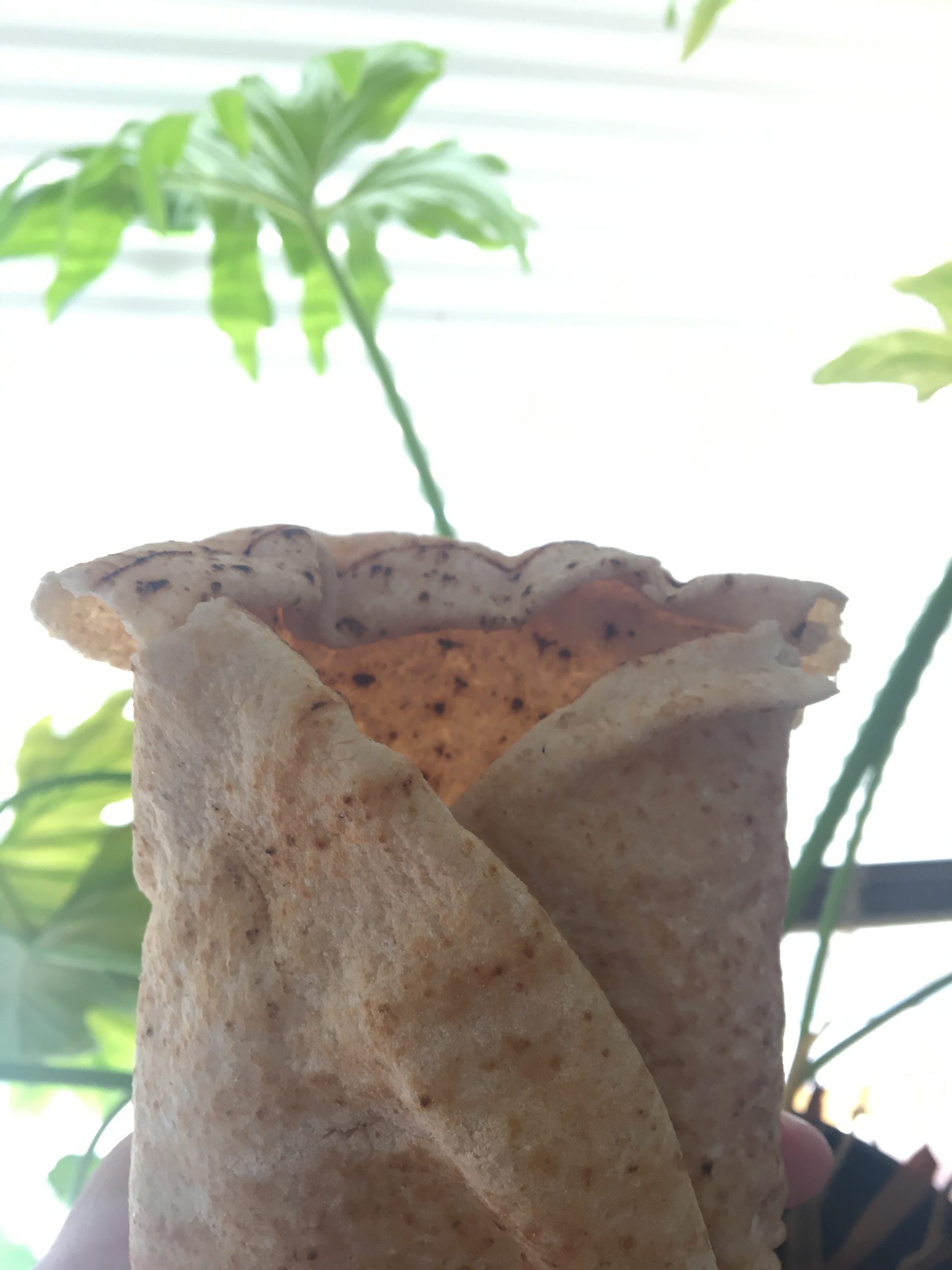 13 Dec

Potato hash, egg and spinach pita wrap

There is a breakfast wrap that I GO-TO when I relapse into my illness.

It is the kind of wrap that is easy enough to put together in a few minutes, comforting and also a nice dose of protein and carbs at 6 am or whatever crazy time, I am up stressing in my head, or catastrophising.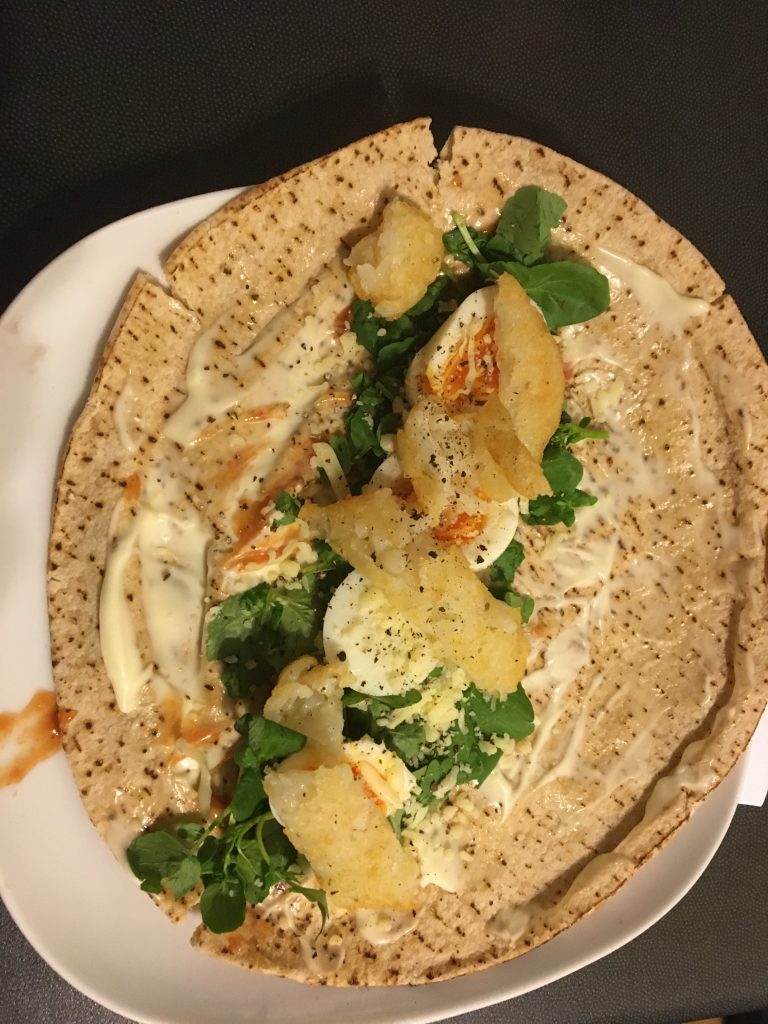 Here is the recipe:
Ingredients:
-1 large piece of pita bread, or mountain bread if that is your jam
-1 tbsp of your favourite mayo
-2 tsp of your favourite (or whatever is on hand) tomato chutney
-1 hash brown (frozen) or 4 chicken nuggets (frozen) but not both
-A handful of spinach, parsley or other green leaves
-1 – 2 eggs (depending on how hungry you are)
– handful of grated cheese (optional)
Method:
1. Preheat the oven to 200 degrees Celcius and cook the hashbrowns or chicken nuggets for 16 – 20 minutes (turning occasionally)
2. Meanwhile, bring the eggs to the boil in a small or medium saucepan of water and once boiling, set the time to boil for 4-5 minutes – once boiled, drain, peel and slice
3. Put the pita bread in the oven for the last 3 minutes of cooking
4. Remove the pita from the oven and spread with mayonnaise and tomato chutney
5. Add the handful of grated cheese (if using) and top with chopped hashbrowns or chicken nuggets (not preferred for ethical and health reasons), followed by sliced eggs and leaves.
6. Wrap the pita up, cut in half (if so inclined) and serve!
ENJOY!!