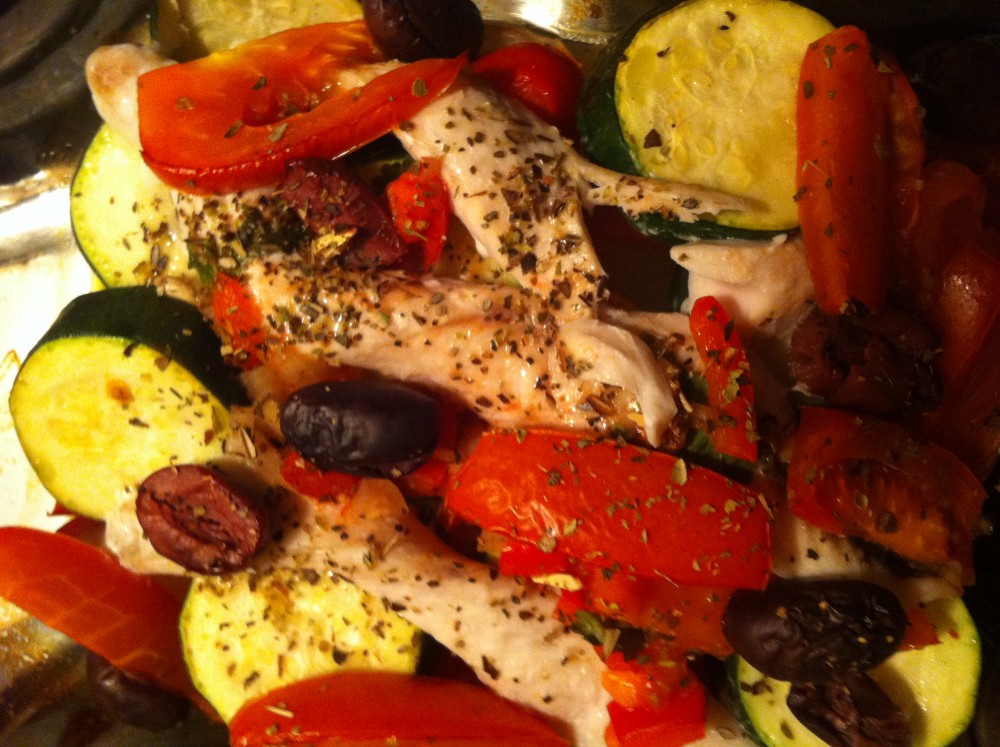 15 Oct

Baked flathead provencale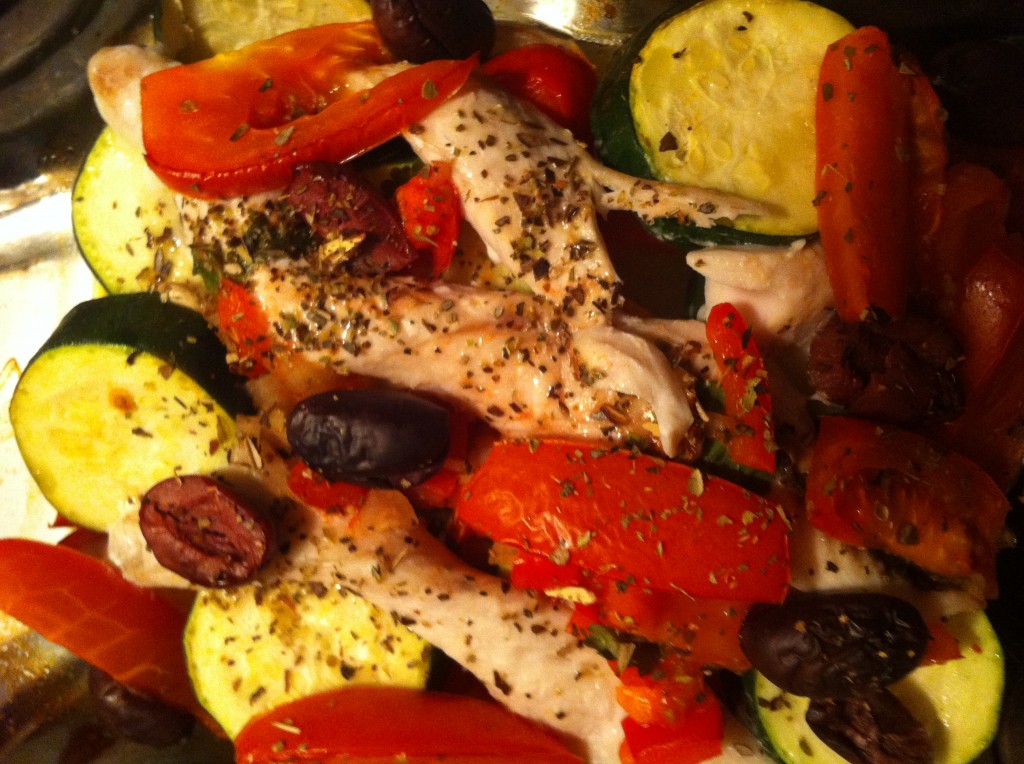 Taste sensation! This really is the most delicious dinner I have ever eaten, and so quick to cook! How amazing are olives?!? The flavours go so beautifully with these summer vegetables, which is good, because they do contain helpful probiotics, as well as being utterly delicious.
Baked flathead provencale
Serves two
Preparation time: 10 mins
Cooking time: 20 mins
Ingredients
1 red capsicum, seeded and cut into wedges
1 yellow capsicum seeded and cut into wedges
1 zucchini cut into large slices
1 red onion sliced
300 g of flathead fillets or other kind of filleted fish
100 g of cherry tomatoes or 1 – 2 ripe tomatoes
30 g pitted black olives
zest and juice of 1/2 lemon
1 tbsp of fresh oregano or thyme (I used dried, it was fine 🙂
salt and pepper
olive oil
Directions
Preheat oven to 200 degrees C,
-put capsicum, onion and zucchini in a shallow baking dish.
-Drizzle with olive oil and season with salt and pepper and roast for 10 minutes.
Place flathead fillets on top of the vegetables, drizzle with a (little) more oil, and season with salt and pepper.
-Scatter tomatoes, olives and lemon zest around the fish.
-Squeeze the lemon juice over the fish, and scatter with the herbs and bake for 8 – 10 minutes (or until the fish is a dense white colour).
Serve immediately.
Delicious!