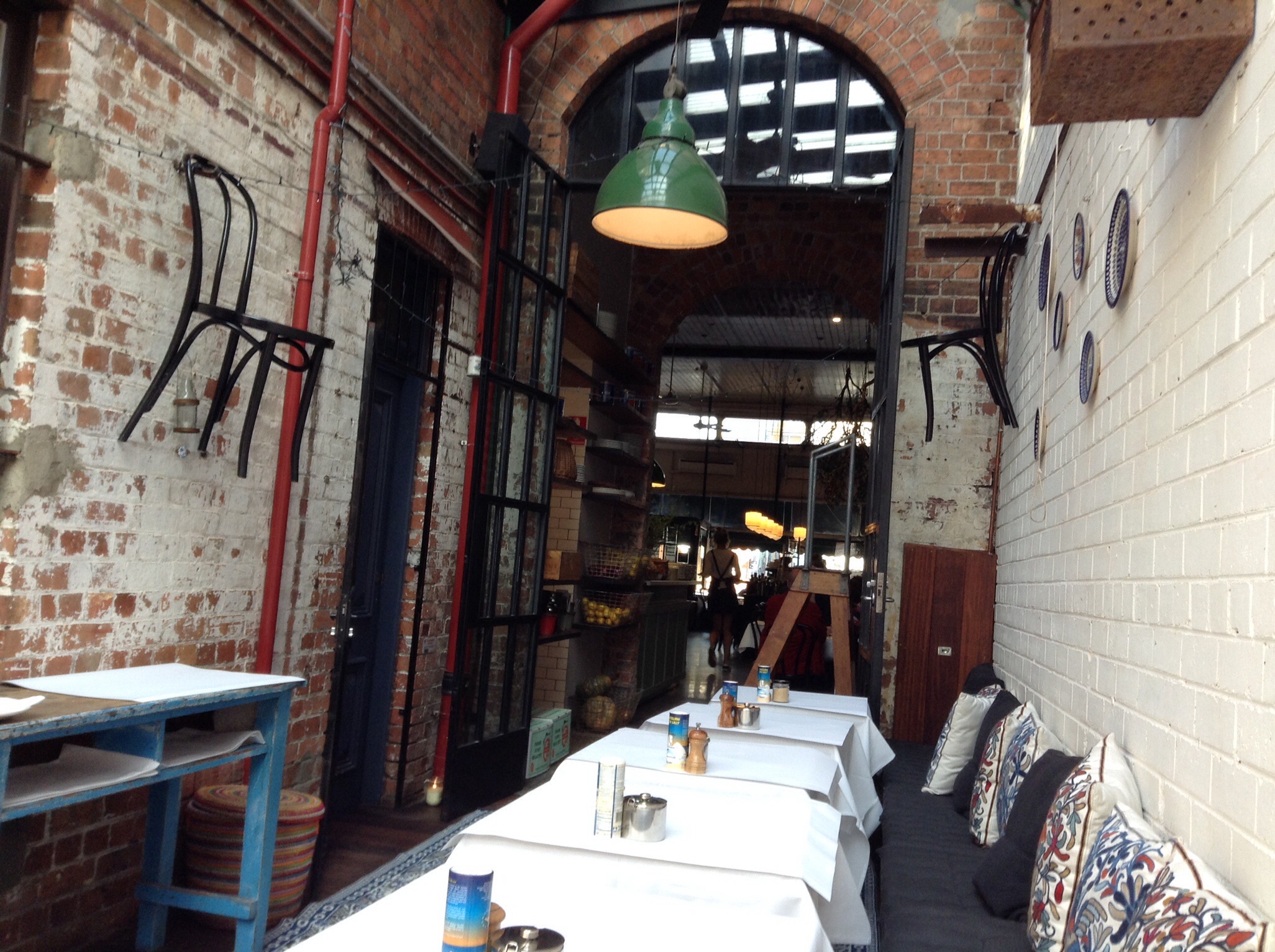 20 Sep

Alimentari – Smith Street, Collingwood

Since moving to Melbourne, I have been blown away by the sheer variety of different places to eat in my local area. It would take weeks to try out every cafe nearby and experience all the different foods on offer.

This morning I am at a lovely cafe, Alimentari, on Smith Street. It has a delightful courtyard, and the most amazing menu, as well as a deli and produce section to buy groceries.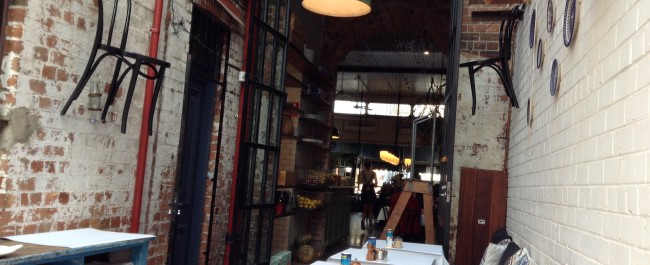 It is a bit of a lost cause, but I have this game of testing a cafe by a certain dish – scrambled eggs and grilled tomato. I am never going to find a kitchen that does scrambled eggs like the Waterfront, in Merimbula, but I live in hope.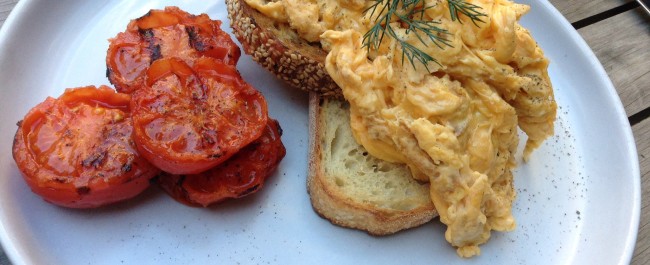 In this case it was all about the bread, and also the grilled tomato. How does the Waterfront scramble their eggs to make them so silky and delicious?
Sweet or savoury?
In any case, there are a lot of lovely sweet things to try on this menu. They do the most amazing eggs benedict on hash browns rather than toast, but scrambled eggs on tomato is a nice combination of healthy and nourishing.
It might be fun to try everything on the menu in my year living in this neighbourhood 🙂