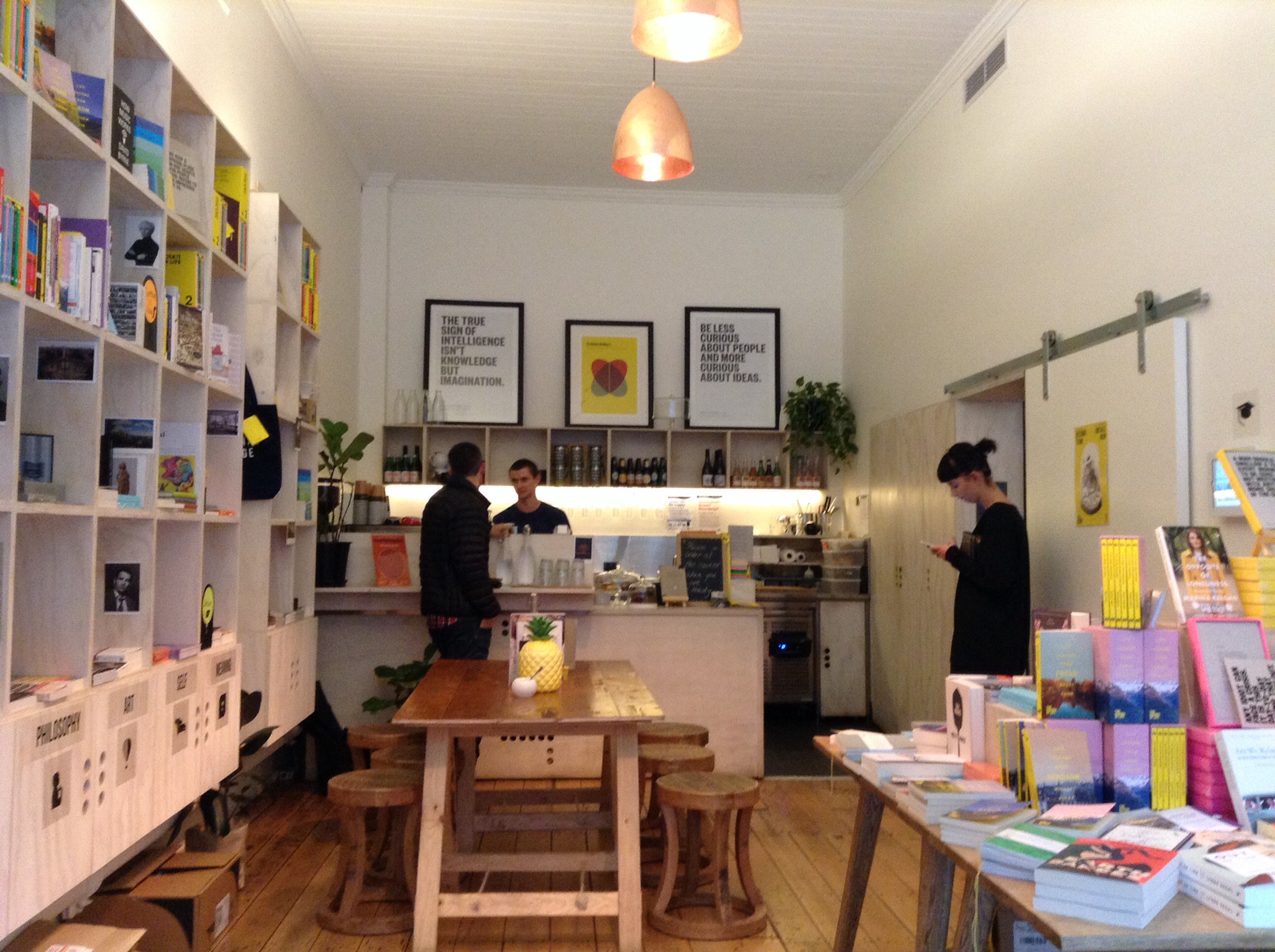 22 Apr

The School of Life cafe – Melbourne

One nice thing about travelling is trying out different variations of the same cup of warmth. I am in search of a lovely, fragrant cup of chai, and I have found it this afternoon at The School of Life cafe.

I have been wanting to visit this cafe forever. They put on the most interesting classes in philosophy and emotional intelligence in the evenings and weekends in Melbourne. The concept started in London, but they have recently added an Australian branch, founded on the ideas of Allain de Botton, perhaps my favourite philosophical author so far 🙂

The chai really was delicious, with real, fragrant spices and a lovely milky flavour.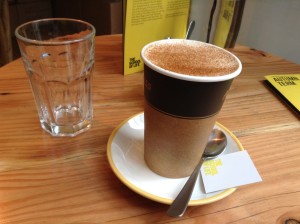 It is so nice to sip on a warm drink in the presence of so many thoughts, ideas and images that stimulate my mind and make me feel industrious. 'Never interrupt your enemy when he is making a mistake.'The best thing though, is that each cuppa is served with a little conversation card. This is supposed to stimulate thinking and ideas.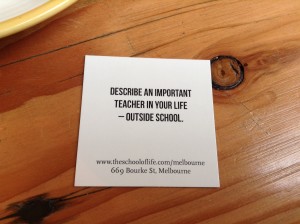 So what is your answer to that question my friends? Notice that they ask us to describe the person, not just name them. My answer is: one of my clients. She lives with passion and sincerity, and she inspires me to live well and do good in the world.
I am reading a book in here about How to be alone. It is very interesting. Do you consider yourself alone when you read my blog, or are you in my company? Am I alone or am I in your company when I write? Perhaps we are together, alone, with one way glass between us.
There is different kinds of nourishment for the soul and mind, thoughts and ideas that can grow inside your mind and make you feel as though your world and experience is bigger than it was before. This cafe makes me feel nourished intellectually.
What is your knowledge of the School of Life? Have you ever visited a School of Life cafe or taken one of their classes?