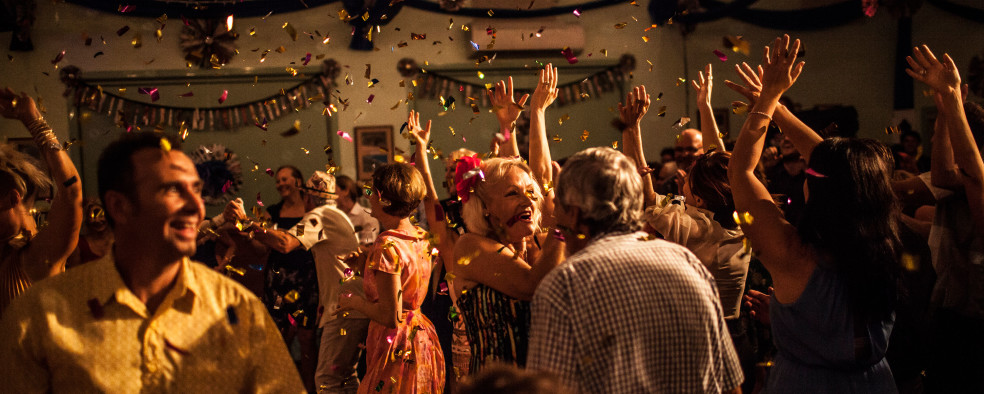 26 Feb

the joy of dancing

Few forms of exercise allow you to express your unique personality better than dancing. It is a great workout. And because you can get creative with how you move your body to different styles of music, I find that it doesn't get boring easily.

All you need is a playlist of your favourite songs that make you want to move, and a bit of space. That's it. You can put your headphones on and do it in the park under the trees. Or you can pour a glass of wine and dance in your lounge room before a date. It is very flexible.
Playlist building
Once you start listening, I think you will find a whole heap of songs that just beg to get up and dance to. I am building my dancing playlist with songs that make me want to boogie despite myself. Those songs are the most fun to dance to, and the ones you will get the most creative with.
It is amazing how much you can experiment with your body to find all sorts of different patterns. Different kinds of music encourage different styles of dancing. You might find yourself making small hip hop footwork to the Hilltop Hoods. Or swinging your hips to a salsa song.
Body memory or kinaesthetic learning
Kinaesthetic learning is a very interesting process. I find that all the styles of dance that I have had tuition in, bleed through my practice. I can see my Belly Dancing teacher performing a particular stretch and shake, and recognise that in my own movements. Or I find myself copying a dance move that I have seen a friend do on the dance floor. It is very creative.
My playlist is about 30 minutes long so far, which is about the recommended amount of exercise per day. It is a lovely feeling, after finishing the set. Sweaty, happy, and all stretched out. It is definitely in my top five forms of exercise.
The best kind of exercise for you is something that you love to do.
Image credit: True North Arts