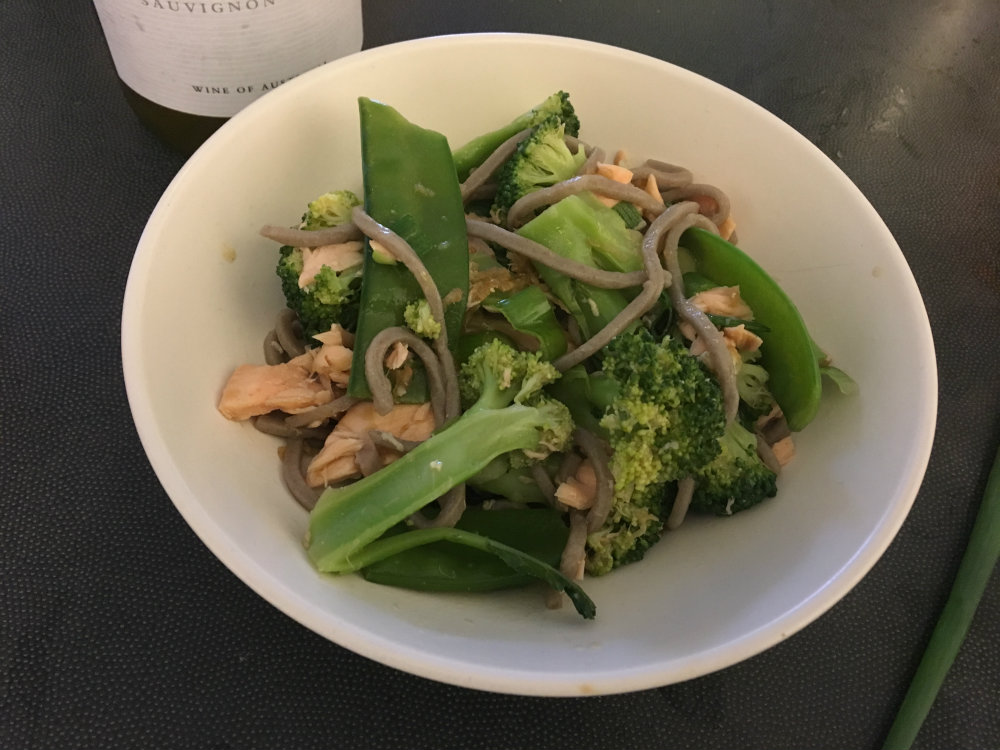 05 Mar

steamed salmon, soba, greens with orange, ginger and soy dressing

Orange glazed steamed salmon with soba noodles, snow peas and broccoli. 🙂

First to steam the salmon 🙂

Then boil the soba noodles, adding the broccoli and snow peas for the last 2 minutes.
Then add shallots and the orange, ginger, soy dressing, and the steamed salmon.

Toss, and then serve.