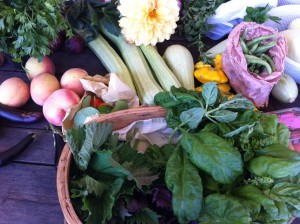 25 Mar

social entrepreneurship in the food industry

Apparently there is a real culture of social entrepreneurship in Australia, particularly Melbourne. I have been reading about a few organisations who have combined their love of food and hospitality with social imperatives.
What is social entrepreneurship?
Social entrepreneurship is trading in economic activities which are in the public benefit, innovative and work within a market orientation. Most or all of the profit of these enterprises goes back into the business to support and nourish the 'mission' of the businesses, and the businesses themselves survive due to trading activities.
Food based social entrepreneurship
It is really inspiring, don't you think?!? There are some businesses who are really contributing to good in the world. One of the most common purposes of these companies is to support training of marginalised peoples who find considerable barriers to obtaining training and employment in traditional ways. They train students in hospitality or cookery and the students work in the restaurants or cafes, or sometimes food carts, which brings them economic participation, but transferrable skills as well.
Charcoal Lane
Charcoal Lane in Fitzroy, Victoria, are one company who do this. They are providing opportunities for Indigenous students to train in cookery and hospitality and their menu also does utilise native ingredients in their cooking. Exciting stuff! Has anyone ever been to a restaurant that utilises all native bush foods in their menus? I am SURE there is one of these in Melbourne. Indigenous cookery would be amazing to try!
Food Connect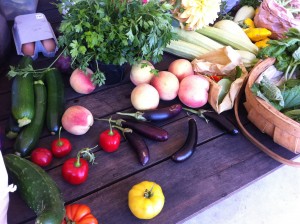 It is so true that if you stopped shopping at the supermarket, no one would ever notice you missing, but if you took some small amount of the money you spend at the supermarket and use it at the farmers markets, you could contribute to saving the livelihood of a whole farming family. They depend on us to support their livelihoods, and to keep growing organic produce. It is great to see operations like Food Connect set up distribution networks, in order to more equitably distribute farmer produce, and to increase their market share.
Further study
The University of New South Wales is offering a whole post graduate course in Social Entrepreneurship. I would love to be a part of this culture. What are your thoughts? I think: 'you may as well'. If you are going to start a business, you may as well try and do some good in the world.
It would be so great to be part of a business whose values were firmly calibrated towards increasing inclusion, or market share of our most vulnerable participants in society, or some other value adding benefit to society.
It would make the whole purpose of your business intrinsically valuable from the outset. 🙂