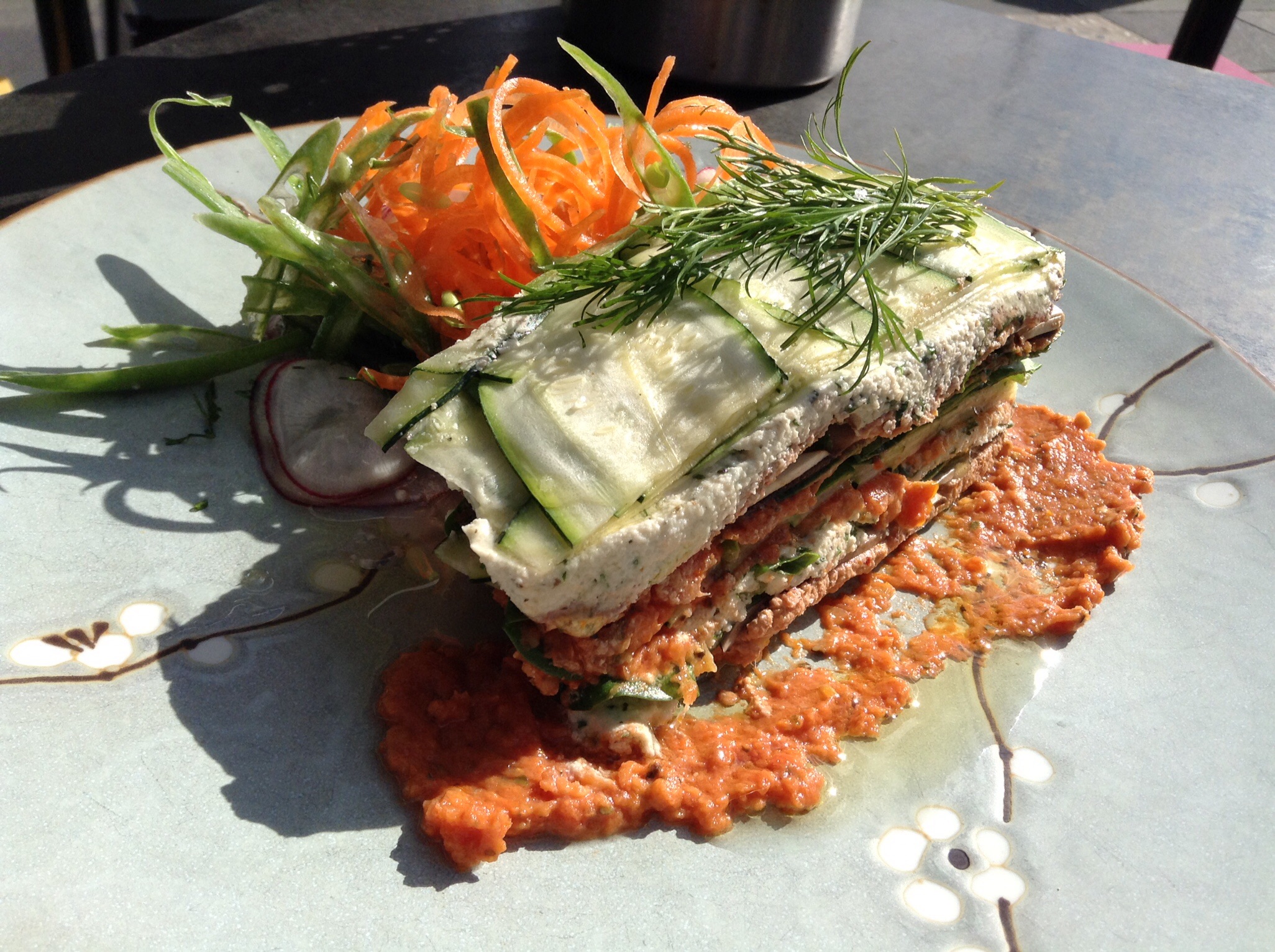 12 Aug

Raw lasagne adventures at Soul Sister

Do you ever just have those days when you feel so adventurous and nothing would stop you from trying new things? I am having one of those days and a restaurant here in St Kilda caught my eye on my way home from a morning Chai. It is called Soul Sister and the quote on the front door says 'freedom is the right of all sentient beings.' – Optimus Prime, Transformers. What does sentient mean again? Wait! Let me check!

Wikipedia says that sentient means the capacity to feel, perceive or experience subjectively. It is a fine point 🙂 Animals do experience their worlds and it is refreshing to see so many creative and healthy things on a menu.

I am going to try the raw lasagne. It is not the most tasty sounding dish on the menu, which has lots of lovely sounding stir frys and dumplings, but it strikes me as the most adventurous, and I am in the mood to try something new.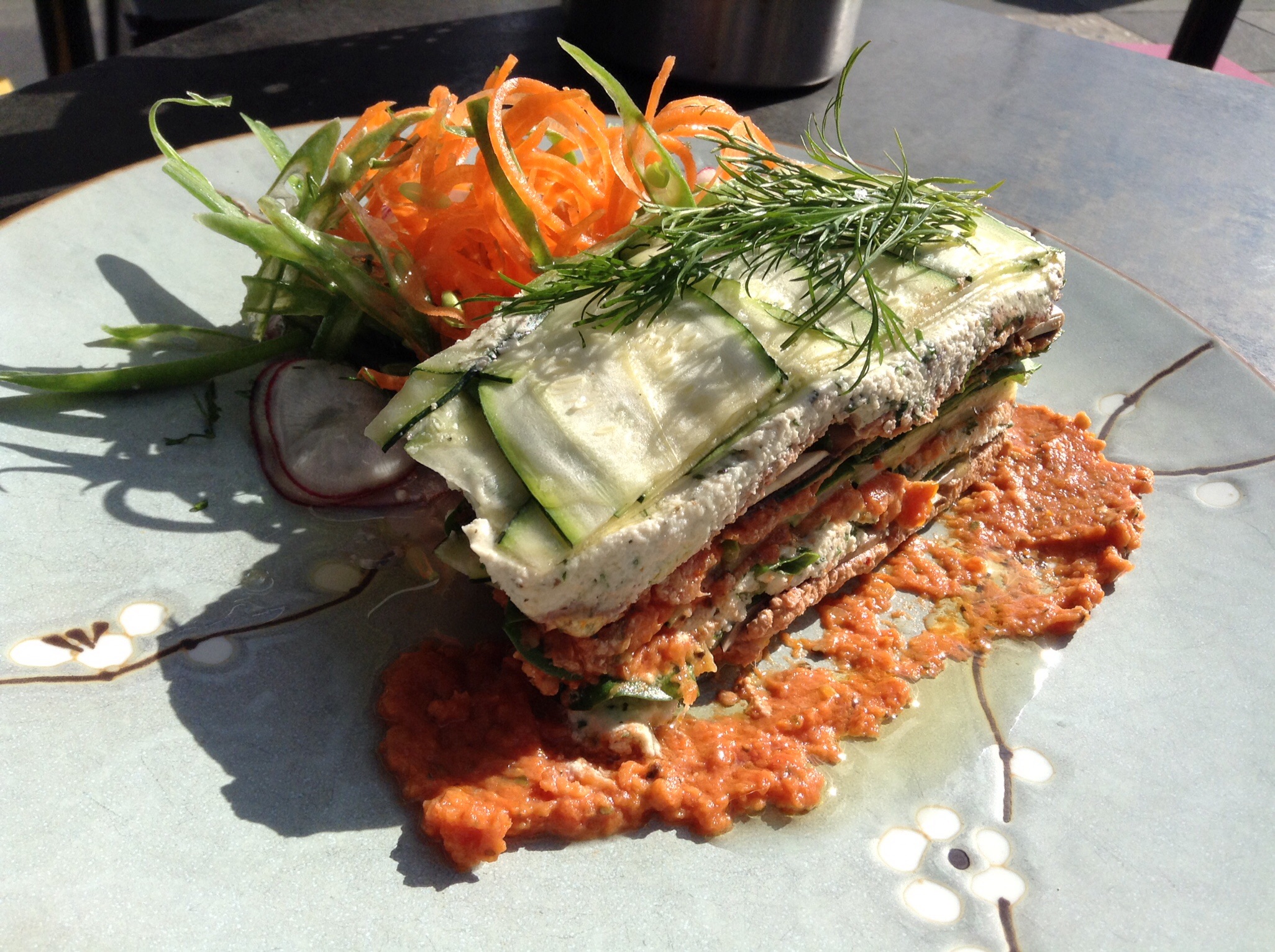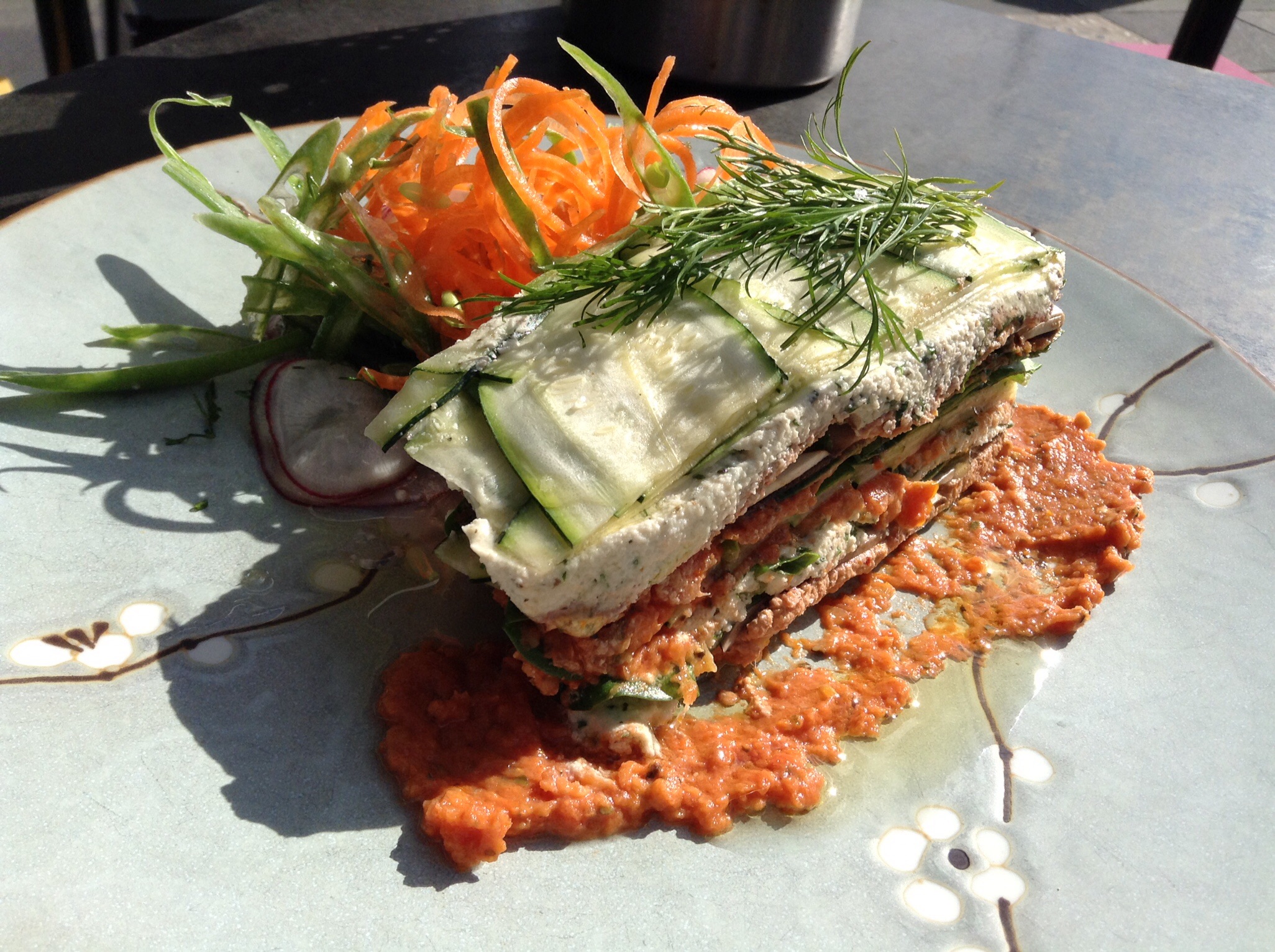 It is not bad, either! It has layers of raw zucchini and mushrooms, tomato pesto with cashew cream and what looks and tastes like an olive paste. It goes to show how creative chefs can be with vegan ingredients! It is inspiring 🙂
Foodie adventures in Melbourne
Melbourne is so beautiful. There is always something happening or somewhere to explore and I love the vibrant, active environment. I don't mind the weather at all! It is quite literally fine, a lot of the time and even when it's not, it is just weather! You just need to dress for it 🙂
It will be interesting to see how the rawsagna digests. The cashew cream is a bit heavy and fattening, probably, but it is so fun to try something a bit different!