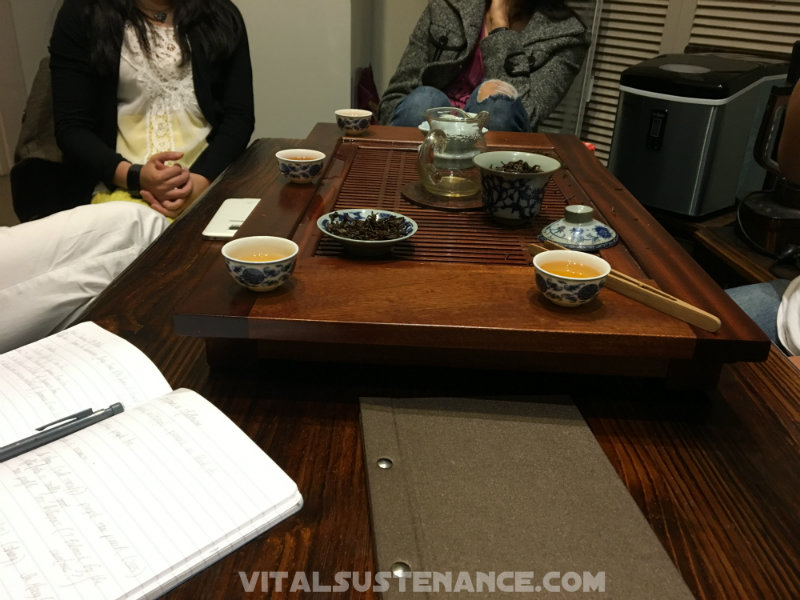 27 Oct

Purple tea appreciation tasting – Tea Hub

In terms of defining experiences, the purple tea appreciation tasting that I just went to was definitely up there. The first thing that I learnt was that I don't know the first thing about tea!

I mean I drink it, a lot and I love it, but there is a lot more to the tea culture than that.
Traditional teawares
Adeline, our host used a gaiwan to infuse different varieties of purple tea. However I quickly learnt that tea is not just infused once. She repeatedly infused the leaves after serving us in tiny cups from a small glass jug.
There is so much science behind the different varieties of tea. The growing and harvesting and processing of each tea is a unique process. Adeline told us about oxidation in black tea and fermentation in puer purple tea.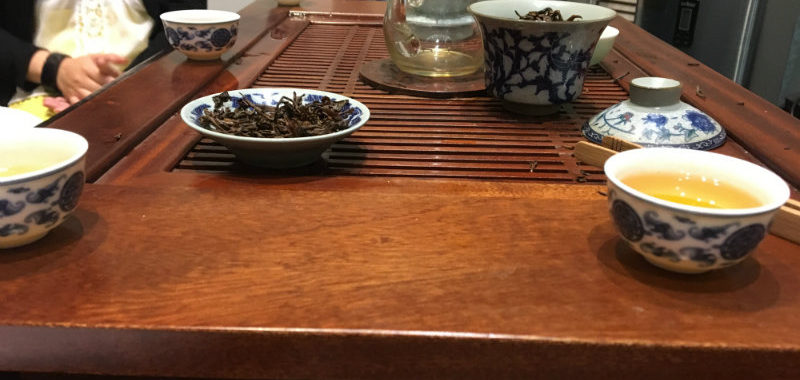 We even discussed the reasons behind the lack of tea houses in Melbourne as opposed to Sydney. Obviously it is hard to profit from a proper sit down tea house, which is why the tea experts generally rely on retail tea sales. Some tea houses rely on wholesale too to keep afloat.
It is so amazing to finally go to the Tea Hub in South Yarra. On balmy nights in Collingwood, I dream of a tea house within walking distance. It would be the ultimate after dinner treat to go for a walk and take tea.
Tonight was an amazing experience and I am pretty sure I am hooked. I want to learn more!