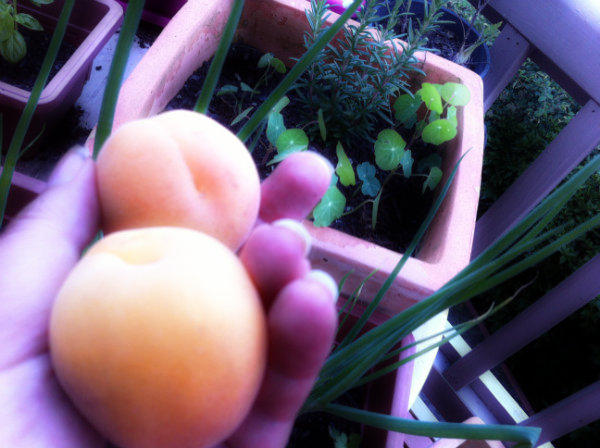 26 Jul

Plastic Free July strategies – reuse and reduce

As Plastic Free July draws to a close, I want to spend some time considering the use of plastics. I also want to explore the ways in which we can reduce our use of plastics. Plastic takes over 500 years to decompose. So all of the plastic that was made from the innovation of plastic (about 70 years ago) is still in our environment. Indeed, The Guardian suggests that by the year 2050 there will be more plastic in the ocean (by weight) than fish!

What the article in the Guardian makes abundantly clear is that it is extremely hard as a consumer to live in the modern world without using plastics.

We can be conscious of our use of plastics by not using plastic bags for our fruits and vegetables, as shown here in this Instagram post:
But it can be difficult to avoid in many products. Of course the emphasis of Plastic Free July was single use plastics. It is still hard to avoid. Recycling is possible for many plastics, but that is energy intensive too. One great thing you can do is reuse. Wholefoods stores make this possible by offering loose seeds, flour, pasta and rice that you can put into a reusable container.
I guess the point of Plastic Free July is to become more conscious of it. I noticed that the lemon and eucalyptus drops that I was using for my cold (another cold?! only three weeks later!? More green smoothies. stat!), were individually wrapped in plastic. Surely wasteful. What am I going to do with that, except put it in the bin?
How are they celebrating plastic free July?
I noticed other people at the supermarket who didn't bring their own bags. One family had about 20 bags! I was furious. I wanted to go up to them and say 'what are you planning to do with all those bags?' Probably put them in the bin. It is depressing. (They were rude to the staff in the supermarket too. 🙁 Not nice people obviously.)

When I get plastic bags from the grocery store, I use them to line my bins. I think this is a good use, because it saves buying more plastic for bin liners and reuses the grocery bag several times. If you are interested, my household waste amounts to about one grocery bag full of rubbish and one reusable fabric supermarket bag full of recycling per week. It is good, I think!
I do think that these days there are biodegradable bin liners that can be used in bins, that would be even better. It would cut down on one bag a week of plastic into landfill. I just wish that people were a bit more thoughtful.
What are some other plastic saving strategies?
The Guardian article mentioned bars of shampoo and conditioner that reduce the amount of plastic that is used in the shower. I think this is worth a shot. I am fairly particular about the shampoo and conditioner that I use, because I like to have lustrous, shiny hair. But I am willing to give it a go! Obviously a bar of soap is more ecologically friendly than a plastic bottle of soap in the shower.
I thought that a bamboo toothbrush is nice, although I am not sure what the bristles are made of. It feels soft against my gums and teeth. It is a good swap.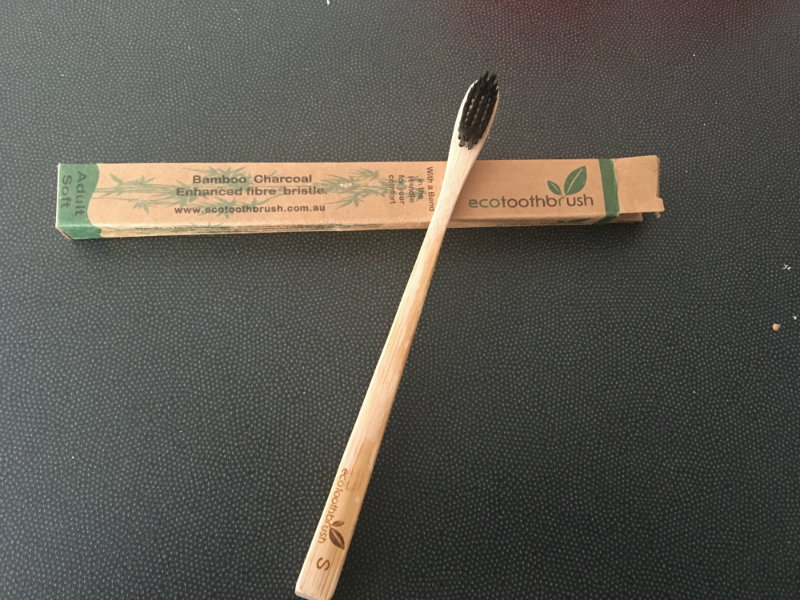 Disposable coffee cups are a huge contributor to plastics in landfill. My friend gave me a lovely Frank Green reusable coffee cup. It works beautifully! However, it is smallish, so it would not hold enough tea for a two hour lecture. I might invest in a bigger Frank Green cup!
What else?
I can't think of anything right now, but I plan to continue being conscious of this!
Leave me a comment to share more ideas for saving plastic below!