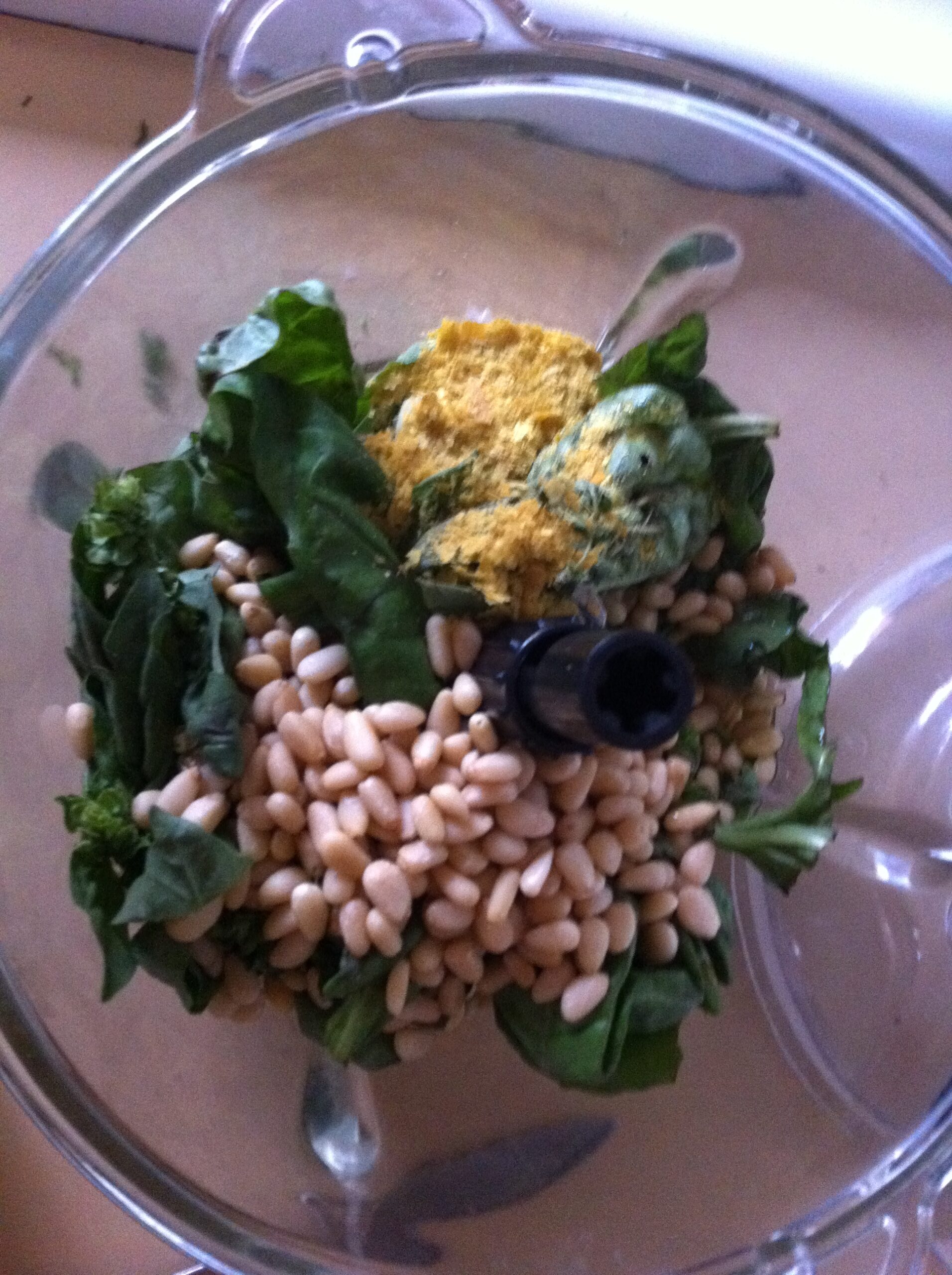 03 Feb

Mediterranean pesto, olive and tomato penne

Pesto is so versatile, and because it doesn't last a very long time in the fridge, it can be nice to have different ways of using it up.

Lets go into the kitchen to make a very simple, but hopefully delicious dinner!

I got a whole heap of BASIL at the food swap yesterday, and today I bought some pine nuts. I have made basil pesto and am combining this with wholegrain penne, and those incredible yellow tomatoes, olives, and perhaps sprinkled with a little goats cheese.

To be consumed with red wine, and lots of positive thoughts about what is to come this year.

A serving of pasta is roughly 1/2 cup dry, or 1 cup cooked. I am going to add a tablespoon of pesto, 8 – 12 olives (halved and pitted) and one tomato, sliced into wedges.

After the pasta is cooked, stir through the pesto, then add olives, tomatoes and leaves and mix through.

It doesn't feel like a LOT of food, but it is nice.

…

Delicious !! It is so nourishing and grounding…

Something nice for summer 🙂 My local farmers markets sells organic olives and tapenade. I will wait and buy some from there.

What are your favourite pesto dishes?