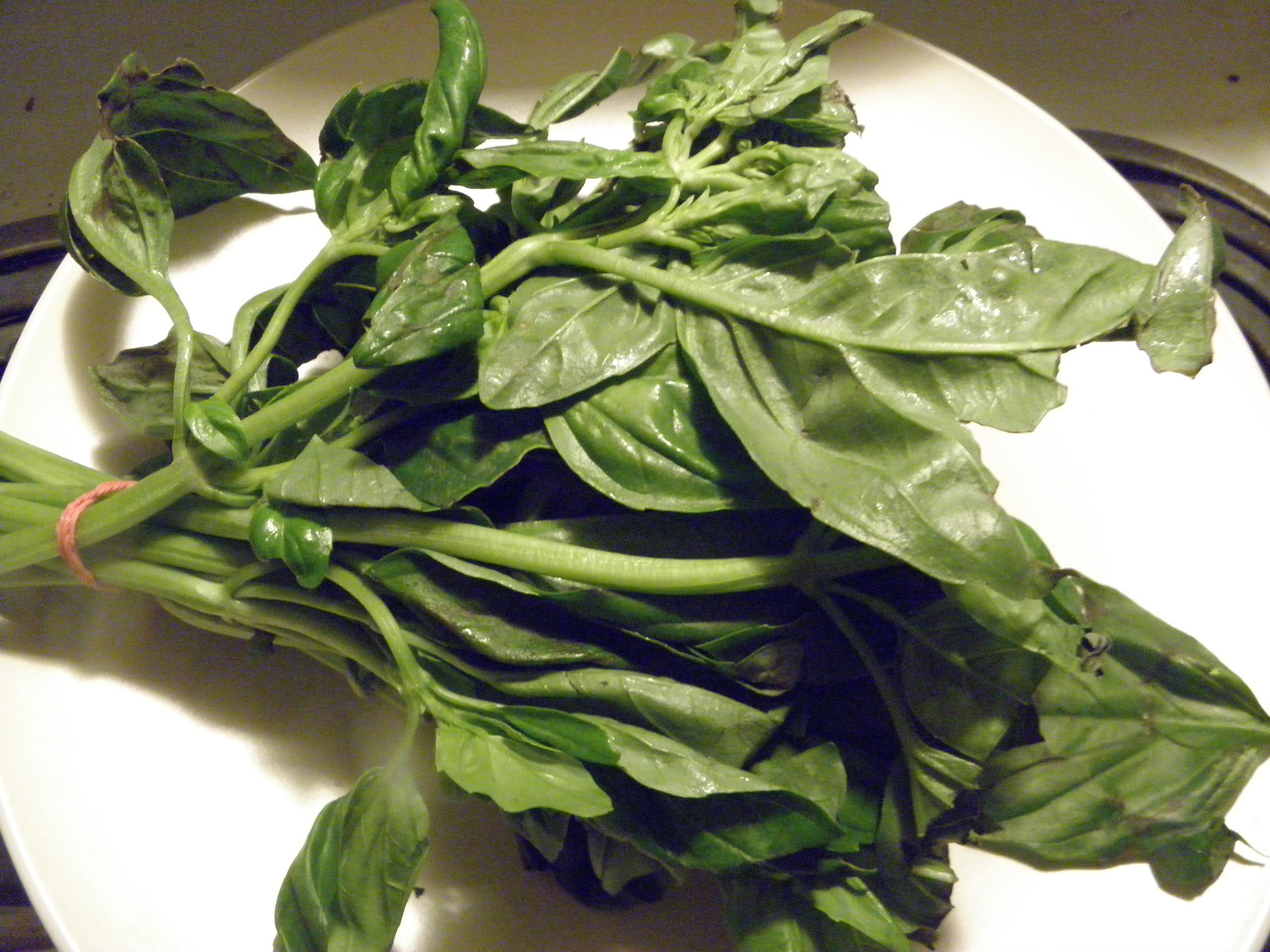 13 Aug

lemon pesto

How lush is basil? The fragrance is intoxicating.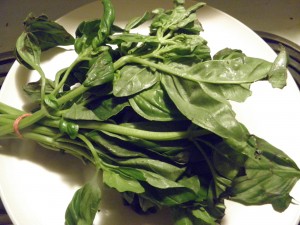 Is there a more perfect food than pesto? Especially when you add lemon juice and experiment with the nuts.
It is the sort of fragrance that makes you want to jump in the ocean.
I adapted a couple of pesto recipes recently, to create something that was just lush!
It makes me want to research the 'Mediterranean diet' which even the government guidelines promote as being especially healthy. Yesterday I made the most lush toastie. It was gluten free bread with pesto (recipe below), freshly sliced tomato, organic olives and goats feta. A taste sensation.
But pesto is the sort of thing you can add to lots of things. When I first moved to Melbourne, my flatmate would buy it from the Victoria markets, and we would have it on toast for breakfast. Have you ever been so happy?
Lemon pesto recipe
Ingredients:
1/2 a bunch of fresh basil
2 garlic cloves
1/2 cup of pine nuts or walnuts if you prefer
1/2 cup of sunflower seeds (they are much cheaper)
juice of 1/2 lemon
3 tbsp olive oil
1 tbsp of nutritional yeast
– my blender won't process this, so I added 1/2 a cup of water from boiled pasta
Method:
Blend all the above ingredients.
Enjoy!!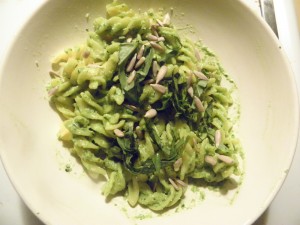 I put mine on pasta and sprinkled over some sunflower seeds to create a very comforting dinner.
However, pesto is very versatile, and it is great on toasties, or sandwiches.
I have never known a smell to make me feel so alive and happy. Especially when you smell it amongst the fragrant garlic. It makes me wonder about its aromatherapy benefits.
What are you having for dinner?