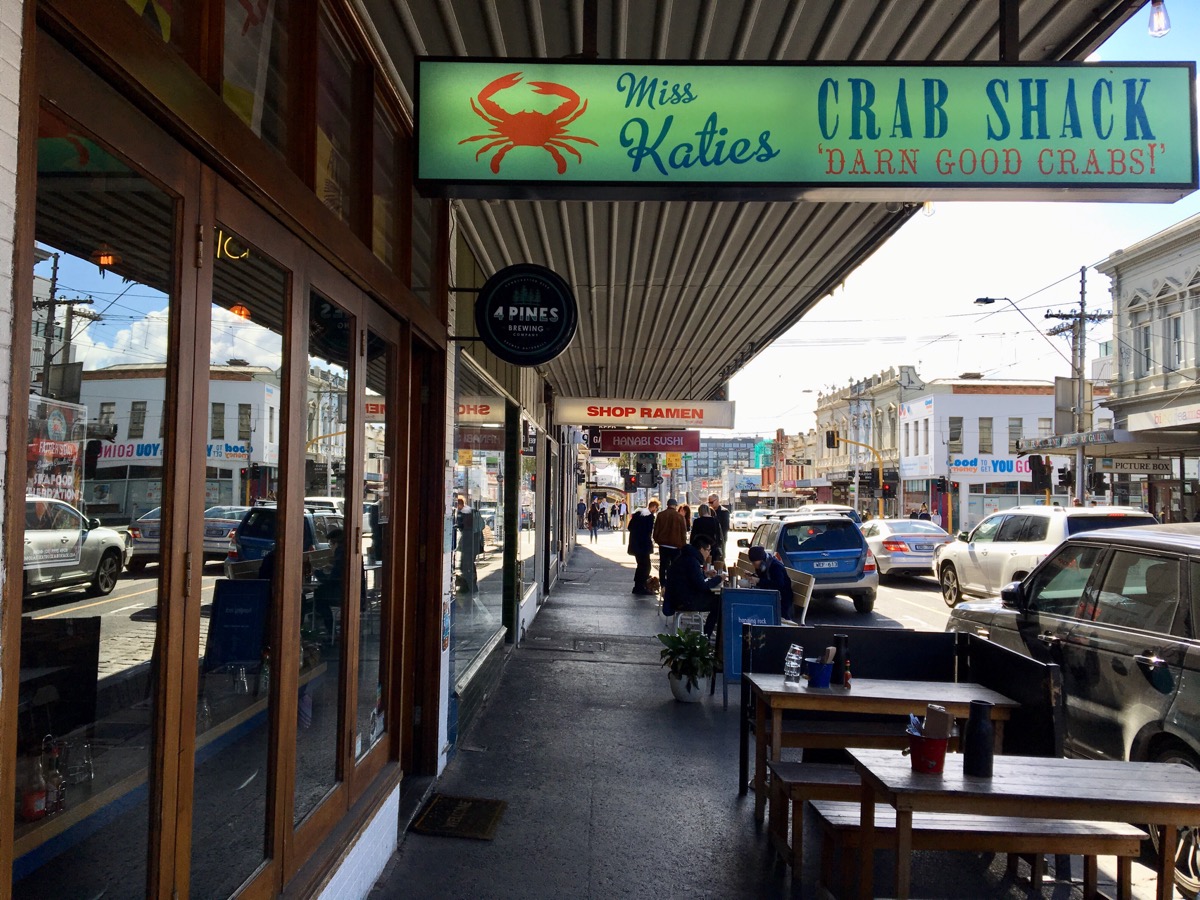 24 Aug

Katie's Crab Shack – fish taco review – it is all about the seasoning

It is funny how food trends in cafes and restaurants around Australia. It is as though a certain dish becomes fashionable and then you can find versions of it in different cafes and restaurants. I noticed this with Vietnamese slaw during the summer holidays and now I am getting obsessed with variations on fish tacos, because they are on so many menus.

For a bit of fun I thought I would do a series of reviews on these fish tacos and the cafes that sell them. It might be fun to hold a little competition and pick the winners sometime in spring.
Tried Katie's Crab Shack?
The first cafe that I am visiting on this beautiful sunny Saturday is Katie's Crab Shack on Smith Street in Collingwood. Although it has been here for more than a year now, I think, this is the first time I have tried it. A date suggested it as a venue for a first date and I think it would have been perfect for that, even if it is a little stuffy inside, because the menu is fun and it has a real cultural flavour of American cuisine. It also seems like the perfect place for a boozy lunch, because they have a great range of cocktails and snacks.
Fish taco review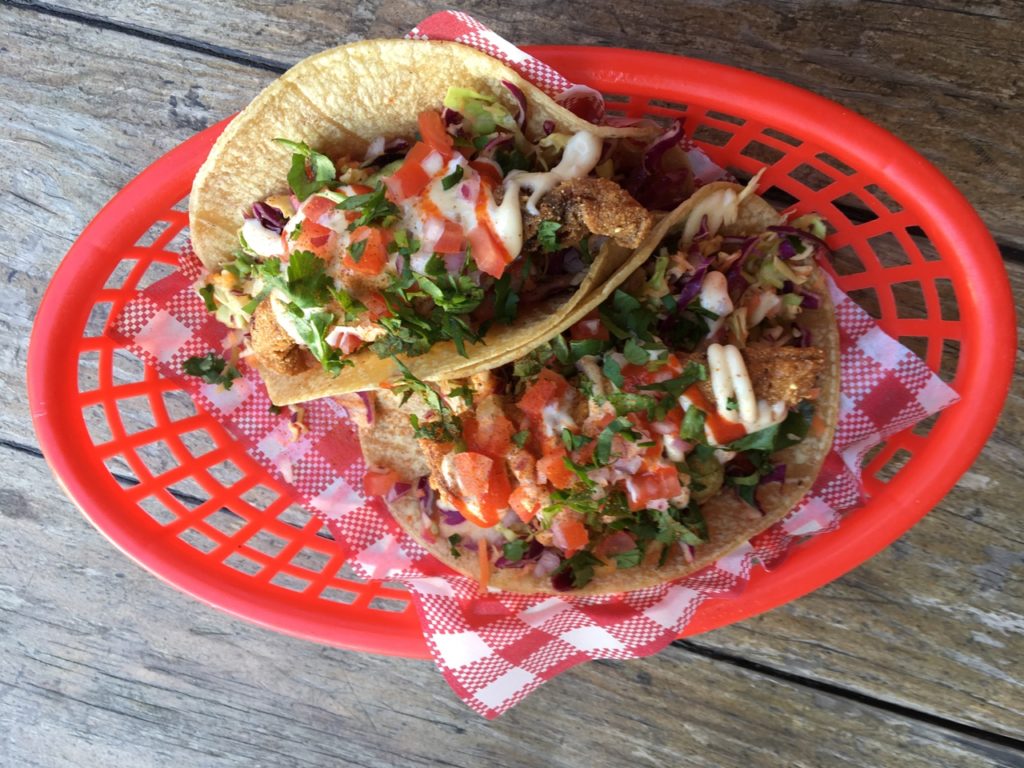 The tacos themselves were quite okay. The best thing about them was the Mexican sauces. This fish taco seasoning is something else! Katie's Crab Shack do an awesome guacamole and the sour cream and hot sauce were delicious too. The filling of the taco was a little disappointing with an Asian slaw base and small pieces of deep fried, crumbed fish. It can feel a little unhealthy to eat deep fried food and it is probably not the best in terms of healthiness, but it is still a nice treat.
Two tacos set me back $14, which is a reasonable price for a weekend lunch, although not as satisfying as I had hoped!
Best for a boozy lunch or a date
Katie's Crab Shack, definitely has personality though and I am considering hosting a small boozy, girl's lunch here one weekend soon! On a beautiful, almost spring day it is so lovely to sit outside in the breeze and soak up the atmosphere.