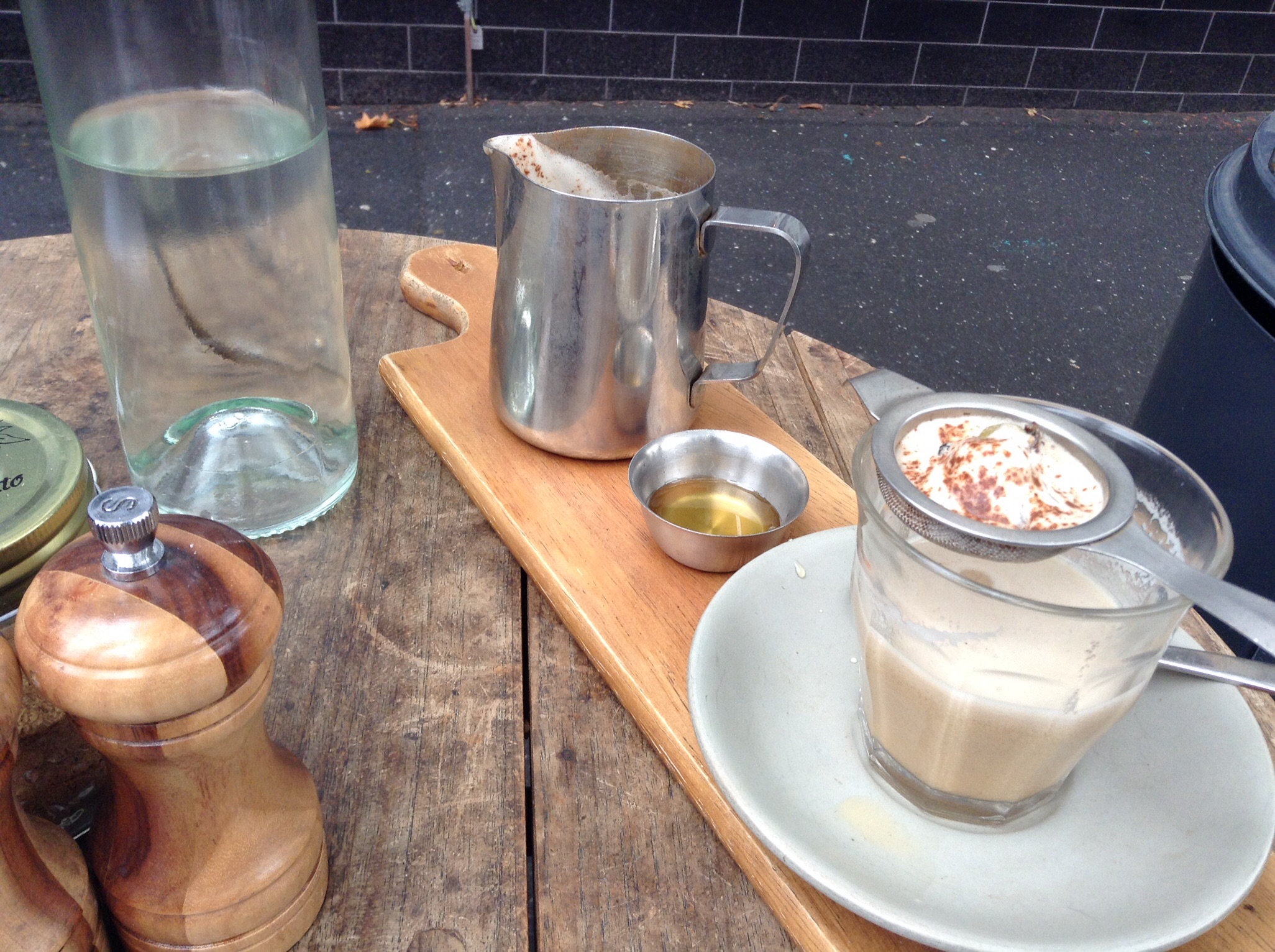 18 Apr

Feast of Merit- Richmond

Good morning! Happy Saturday 🙂 I am visiting Melbourne for the next ten days to see some comedy and to explore the city. Have you ever had those kind of lucky accidents when you end up in just the kind of inspiring situation you would like to enjoy on a Saturday morning?

I am in Richmond. I came to check out the ambience, because I have only been here once or twice many years ago! Swan Street feels cosy and vibrant with a little bit of grit so far. I guess it is well proportioned with not too much space between the two street facades, and a two story height limit. Also it has a bridge over the road, closer to the train station, which purveys a sense of protection in my opinion, but this is the first time I have ever seen this street! First impressions and all that.

…

So by chance, or because there happened to be a free table outside I sat down at Feast of Merit, perhaps for a cup of tea.

It is really exciting, because the principle behind this cafe is that the profits go to the social enterprise YGAP, who supports social entrepreneurs to contribute to their vision of empowering disadvantaged communities to be self- sustainable.

Read the story behind Feast of Merit, if you please 🙂 It is amazing!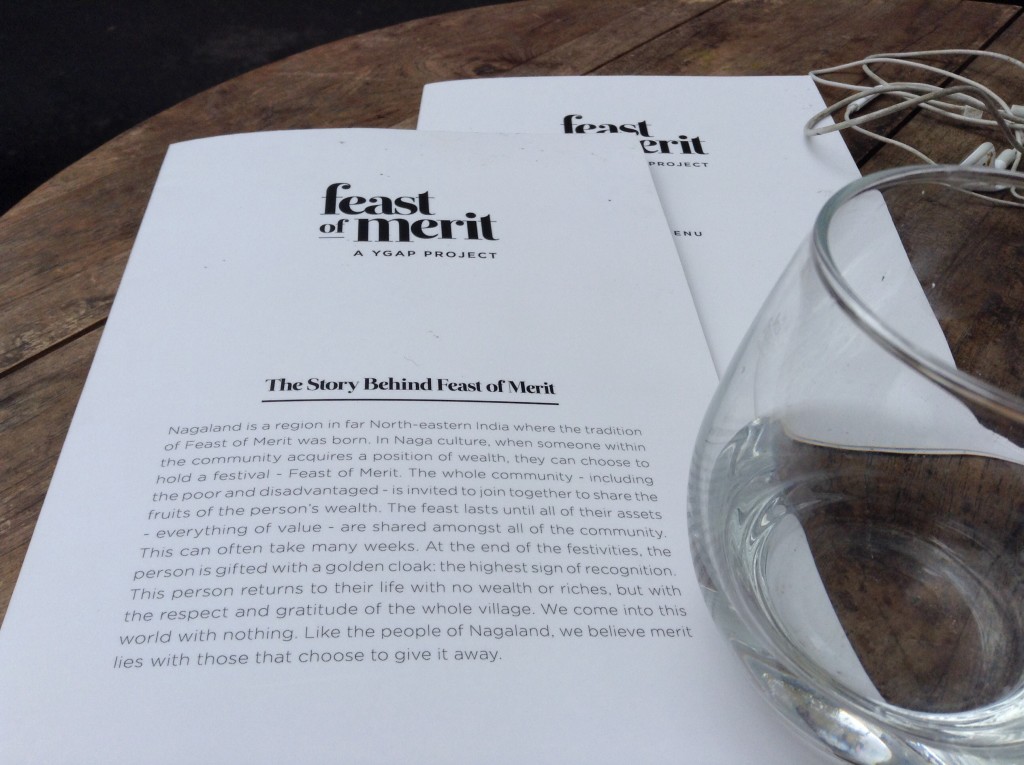 I stopped here for a Chai, but I am so inspired by their story, that I am going to stay for lunch!
Amazing!!!