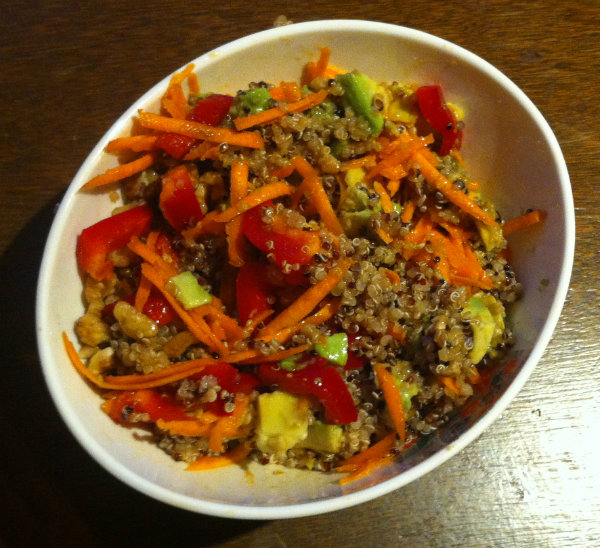 01 Dec

Dreaming of quinoa salad

Last night I made the most delicious quinoa salad for dinner! If you cook up a cup of quinoa and refrigerate half of it, it makes such a lovely base for a healthy salad.
Ingredients:
1/2 cup quinoa cooked and chilled
1/2 avocado diced
1/2 cup chopped walnuts
1 grated carrot
1/4 red capsicum diced
Dressing:
1 tbsp tamari
1 teaspoon honey
Dash of Apple cider vinegar
1 tbsp olive oil
Juice of 1/2 lemon
Directions:
Stir dressing to mix.
Add all salad ingredients to a bowl, toss dressing through.