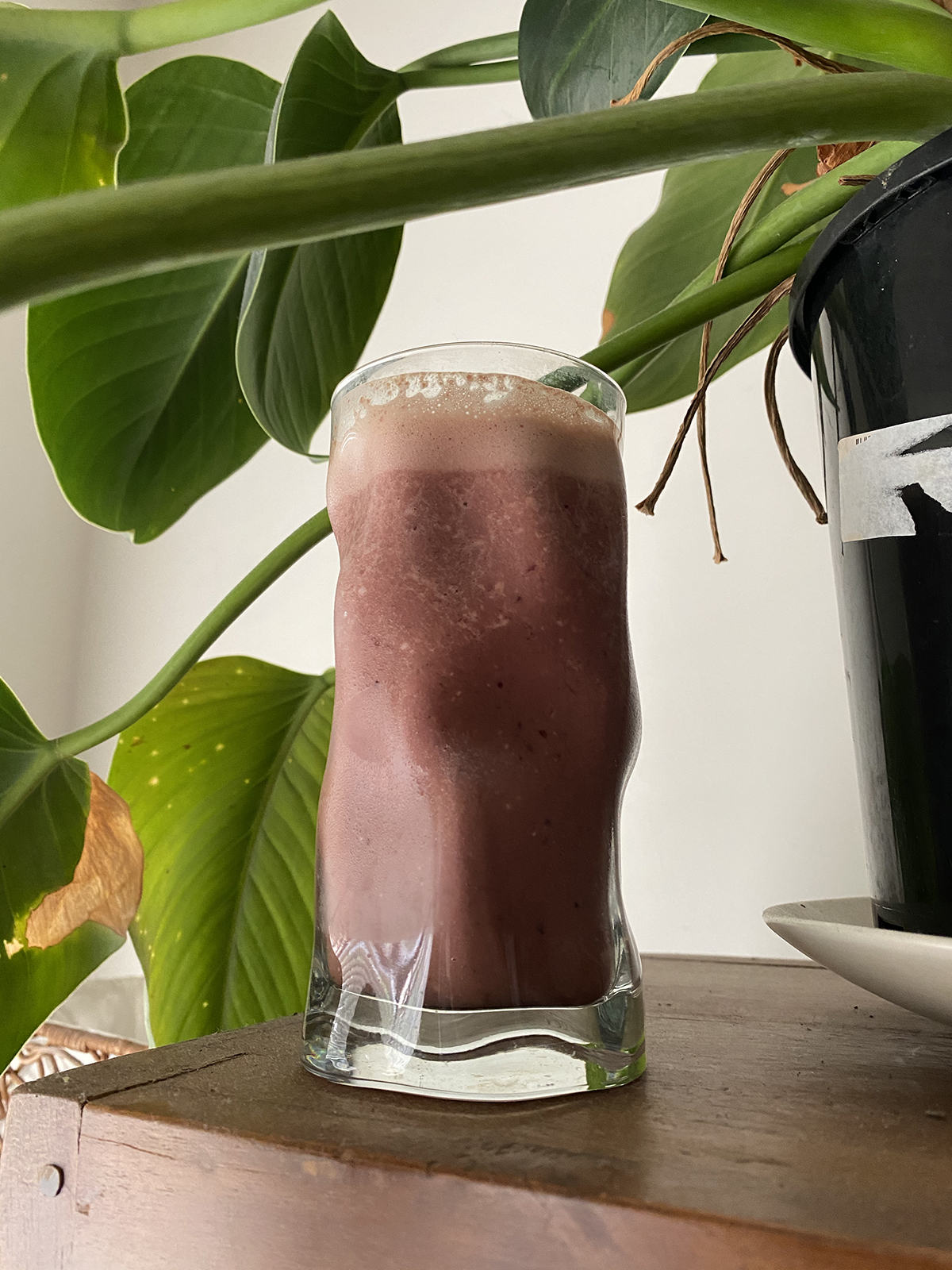 25 Jan

Cherry ripe smoothie recipe – cool, summer treat

What is a lot cooler than a hot chocolate, a lot healthier than a chocolate milkshake and a lot tastier than 80% dark chocolate? It is a cherry ripe smoothie!

It is the perfect summer holiday snack for when you feel like chocolate, but it is too hot outside for a hot chocolate. It is also a lot healthier than a chocolate milkshake because it doesn't have all that icecream, and it is a lot easier to make.

If you buy the ingredients in advance, you can get a good 4 – 6 servings from what you have on hand, which makes it the perfect quick treat recipe to have on hand.
A truly Australian beverage – cherry ripe smoothie
I think that a Cherry Ripe might be an Australian chocolate bar because there doesn't seem to be anyone searching for a cherry ripe smoothie overseas. And while people in other countries are searching for 'cherry ripe', they are also not searching for 'cherry ripe slice'. So maybe it the Australian tendency to turn our junk food into food recipes.
For those of you who don't know – a Cherry Ripe is a very delicious chocolate bar that has cherry and coconut coated in a rich dark chocolate. It is a quintessentially Australian chocolate bar made by Cadbury in Australia, so this is a very Australian recipe. The Cherry Ripe is one of Australia's best selling chocolate bars.

Cherry ripe smoothie recipe - prepare to be delighted
Prep time:
Cook time:
Total time:
Chocolate, cherries and coconut in a delicious, cool drink - what's not to like?
Ingredients
1 cup of frozen cherries
1 cup of non-dairy milk - oat milk is preferable
1 tbsp of shredded coconut
1 tbsp of raw cacao powder
Instructions
Add all the ingredients to a blender jug and blend on low for 15 seconds then high for 15 seconds.
Pour into your favourite glass and enjoy!
Nutrition Information
Serving size:
250 ml
Calories:
240
Fat:
12.3
Carbohydrates:
34.2
Sugar:
13.7
Fiber:
8.4
Protein:
6.3
Cool, summer, chocolatey deliciousness
It really is the most deliciously refreshing and chocolatey summer treat. I think you will love this cherry ripe smoothie. You can get frozen cherries and non-dairy milk from the supermarket and organic cacao and shredded coconut from your wholefoods store. It doesn't need ice cubes or ice cream because the frozen cherries when blended make the drink lovely and cool. You could add some coconut yoghurt for some extra flavour, but it doesn't really need the extra fat or expense.
It is also a healthy way of getting your chocolate fix, as the cacao is a lot healthier than chocolate bars you can buy out.
Enjoy!!