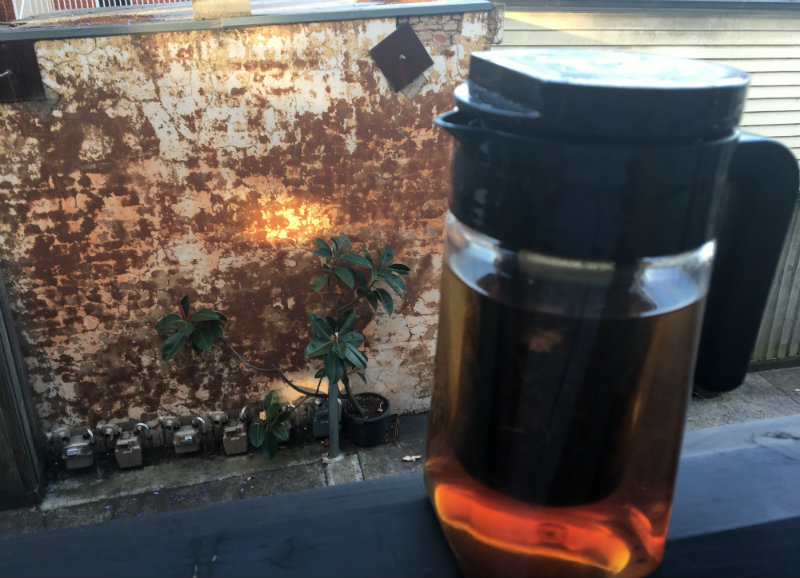 30 Nov

Blessed be the cafes who sell iced tea – thank you!

What would be a nice beverage to have after a light and refreshing Vietnamese slaw salad for dinner?

It has been so hot these past couple of days, in Melbourne. It is just the start of summer, but it is definitely a taste of things to come. Air conditioning feels like bliss, in most of my work places.

I had the most amazing iced tea after lunch today. Purchased from a local cafe in Richmond. I have a definite soft spot for cafes that sell iced tea. Not all cafes do, but it is such bliss to find one that does.

Iced coffee has come a long way too. It is not made with a whole truckload of cream and ice cream any more, at least in the city. Most iced coffees that I have seen are just ice cubes, some ice cold milk and an espresso shot, on ice. They even do long blacks this way, without the milk. It is so nice for a summer morning meeting.
Iced tea refreshment
Back to this delicious iced tea that I had today. It was so refreshing.
It was cold tea, poured over ice cubes and with a sprig of mint, which added an exquisite flavour to the beverage. So nice.
Unfortunately I missed the Tea Society class on how to brew iced tea from black teas in summer. I regret not going to that, as it would be good knowledge to have.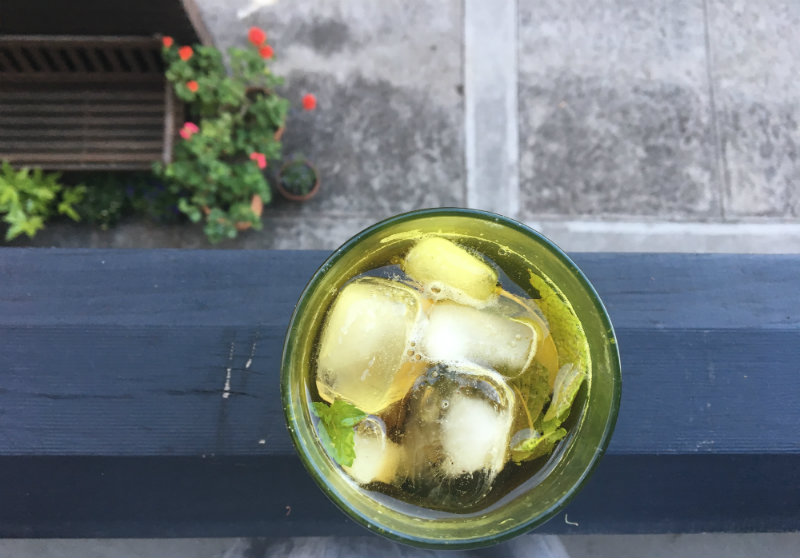 Earl Grey and Peach Sencha blend
What is a nice tea blend to brew and make into iced tea? I like the idea of a black tea. At T2, a couple of weeks ago, I think I had an Earl Grey blended with something fruity, perhaps a Peach Sencha. I might try that tonight to pour it over ice when the heat hits again.
Thankfully, the temperature is going to drop tomorrow and over the weekend for a week or so, but I am guessing that we have not seen the end of this warm weather for this year!
As for the tea experiment. . . it is delicious. Double the amount of loose leaf tea in a T2 brewing jug, then poured over ice cubes with a sprig of mint. Delicious!… Enjoy!