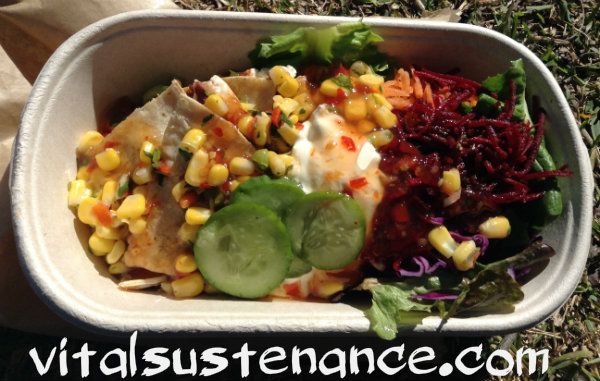 27 Nov

angry Mexican dinner

I went out to dinner last night to a Mexican restaurant in South Yarra and by the time I left, I was so angry and aggravated, I could have screamed. I felt sick, and it is not right. Something needs to be done.

The menu looked so innocuous. There was a lot of different dishes to choose from and Mexican food is so delicious. It was a delightful menu on first impressions.

I ordered a chicken quesidilla, because it came with salad, and I have had quesidillas before. I thought it was two flatbreads with a thin layer of something yummy in the middle. A mango salsa sounded delicious, so I was excited.
How many SERVINGS is that?
When it was actually served, the plate was bigger than anything I have ever seen, and it was this huge serving of nothing what I expected. The chicken came in these huge chunks and it was a meal that could have easily fed two people.
I ate it, because I was nervous, and because it was yummy, but it made me so angry. We sat and talked for a while after dinner, and then there was talk of dessert. Dessert!! After that huge meal that was probably 800 calories?!? I was out of there before they even asked for the menus.
Whatever happened to a decadent sufficience?
I walked down the street cursing restaurants and their disgustingly huge portions of food that is no good for anyone and vowed never to eat in a restaurant again – which would not be very social. Absolutely not ideal.
I felt sick, all night, until I woke up this morning. It really pisses me off!