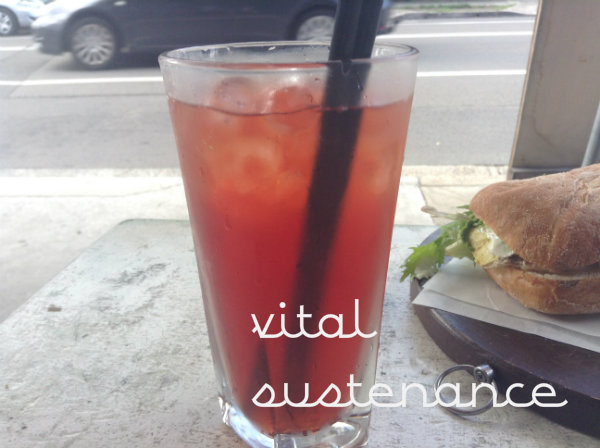 09 Jan

a cup

You can have too much of a good thing, 🙂 obviously! What have been your adventures today? I went for a walk to procure some loose leaf tea. It is such a lovely shop! All alphabeticised varieties of herbal and black tea along two walls, and in the middle you can buy things!

Do you ever drink tea? There should be a society of tea drinkers, and I am sure that there are!! There must be people who love it as much as I do. You haven't tried the perfect cup of Sencha Peach, yet! Although sencha is a GREEN tea, and that is exactly how I felt just recently! Green around the ears, hehe. . . A bit peakish. Take it easy on the green tea!!

Peppermint to qualm a little nausea, and pomegranate to hit the high notes! It is special and fun. I hope you enjoy your next cup!