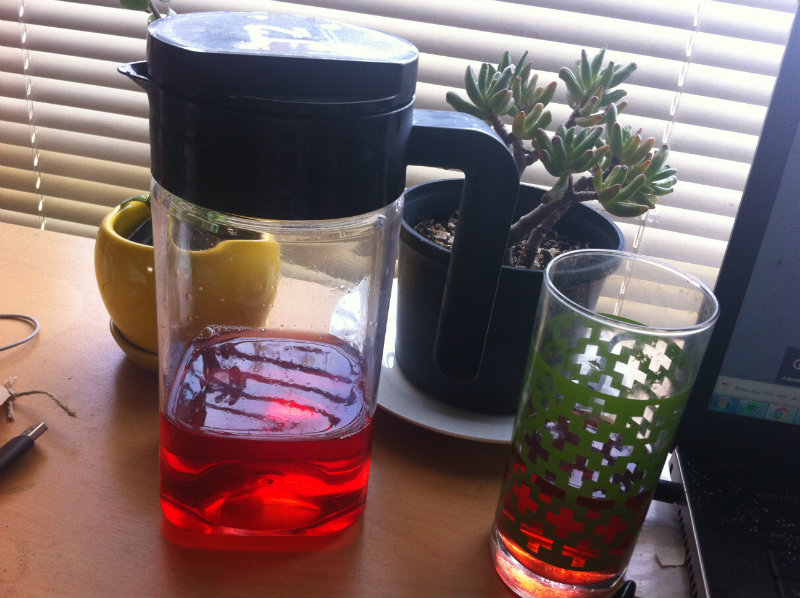 30 Dec

Iced tea refreshment

I hope you are all having a wonderful holiday! I bought myself a Christmas present this year. It is an iced tea jug and loose leaf tea from T2. Whenever I go to a cafe in summer, I ask if they have iced tea, and because Melbourne gets so hot, it is nice to have something cool and refreshing to sip on to beat the heat. Iced tea has absolutely no calories and no sugar so it is a much better choice than a soft drink for a refreshing beverage.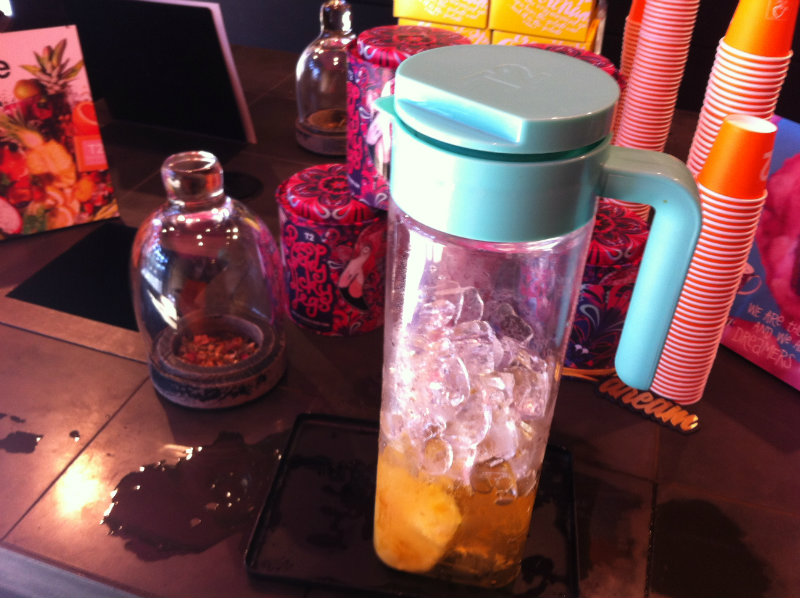 How to make iced tea?
The jug that I bought has an infuser basket in it, so you put in double the amount of loose leaf tea that you would normally use and fill the jug up to 3/4 full with boiling water. Depending on the type of tea that you are using, let the tea brew for 3 – 10 minutes. For a herbal tisane, I brewed it for 10 minutes. Then I removed the infuser and let the tea cool for 30 minutes. Add ice to fill the jug, shake and serve.
Most of the ice melted pretty quickly, but the jug is small enough to fit in the fridge, so it is still cold and refreshing. It is such a lovely Christmas present, because I am sure I will get a lot of use out of it, although loose leaf tea might be rather expensive.
You could make iced tea with tea bags and a heat proof jug and ice, if you don't have an infuser jug. Just add six cups of boiling water to two teabags and brew for 3 – 5 minutes, then add ice to fill the jug, and when the ice has melted add more ice. I haven't tried this recipe, and I found it on the Lipton website. It seems as though it wouldn't be strong enough.
I wanted something a bit special to sip on as I work or relax in the heat, so I bought this lovely Christmas present for myself! Did you have a nice Christmas?