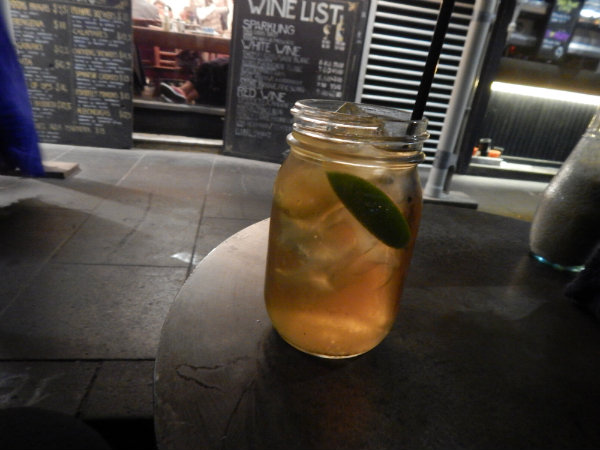 10 Feb

Peppermint tea refreshment

I was sitting out on my balcony drinking peppermint tea, thinking of you here 🙂 It was lovely, except for the mosquitoes. Since the king tide on Australia Day, parts of the Australian East Coast are inundated with these potentially disease carrying insects. This is mainly due to a wet summer this year, so I have read.

The refreshing cup of peppermint tea is what made me think of you though 🙂 I was supposed to write to you about the most refreshing beverage I have ever had in Melbourne one Saturday night!!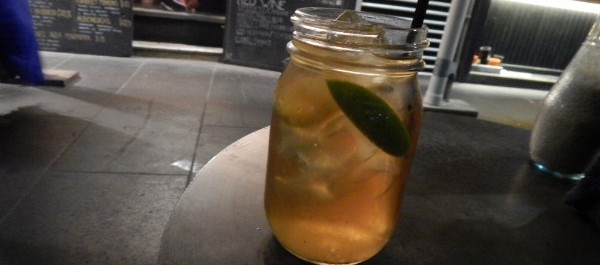 The jar was filled with ice and iced peppermint tea, with lime wedges in the bottom 🙂 You could muddle the lime and ice with your straw and finish the beverage with the tang of cold lime juice. 🙂 So refreshing.
It was served at a great little restaurant who served a Tapas menu that looked interesting 🙂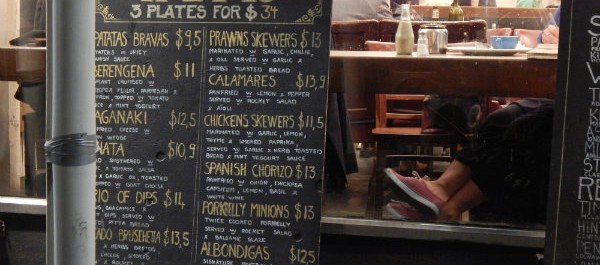 It was just a lovely experience. What is your idea of the ultimate in refreshing in the realm of beverages?