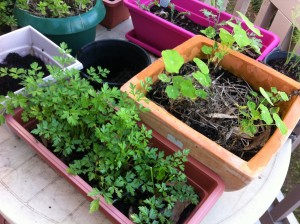 13 Apr

autumn garden

It is inspiring to see the garden after a whole heap of rain 🙂 It all looks so lush!!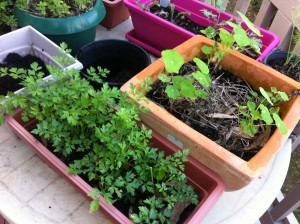 Time to start thinking about what to plant for autumn. I think for a balcony garden it is a good idea to concentrate on greens and herbs. It is lush to pick herbs for pesto or for herb crusting of tuna for example.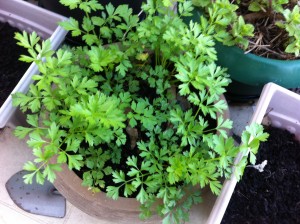 Spring onions might also be a good addition, since they are expensive at the market, but so lush. I would also like to try celery! Do you find that if you approach things like a scientist you are more likely to get more out of it? To approach the world like a scientist, I think is to observe and record what happens without any preconceived judgments about what is going to happen.
Rocket, spinach, celery, spring onion, lettuce. It doesn't seem as though there are that many herbs that are suited to this time of year. What are you planting this time of year?
My lemon and frangipani is also flourishing this year. I can't wait to see these frangipani grow into trees and produce flowers. Favourite plant of all time, frangipani, what is yours?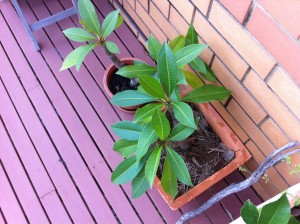 Speaking of herbs, I made an amazing herb encrusted tuna this week with wasabi mayonaise, it was delish!
Have you ever encrusted herbs with tuna or made sashimi? The tuna meat is so amazing of texture, it is nice to eat some of it raw!! To make the herb crust I put a handful of coriander and parsley in a food processor for a bit, then patted it on to the outside of the fish, sprayed a fry pan with olive oil and cooked on medium high heat for 2 – 3 minutes each side until still pink in the middle.
The wasabi mayonaise, was just a teaspoon of wasabi with a tablespoon of good quality mayonaise. . . wasabi is so amazing. Do you love it? It can blow your head off through your nose! hehe, it is nice with mayonaise! 🙂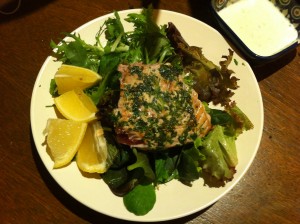 I hope you are well!! 🙂