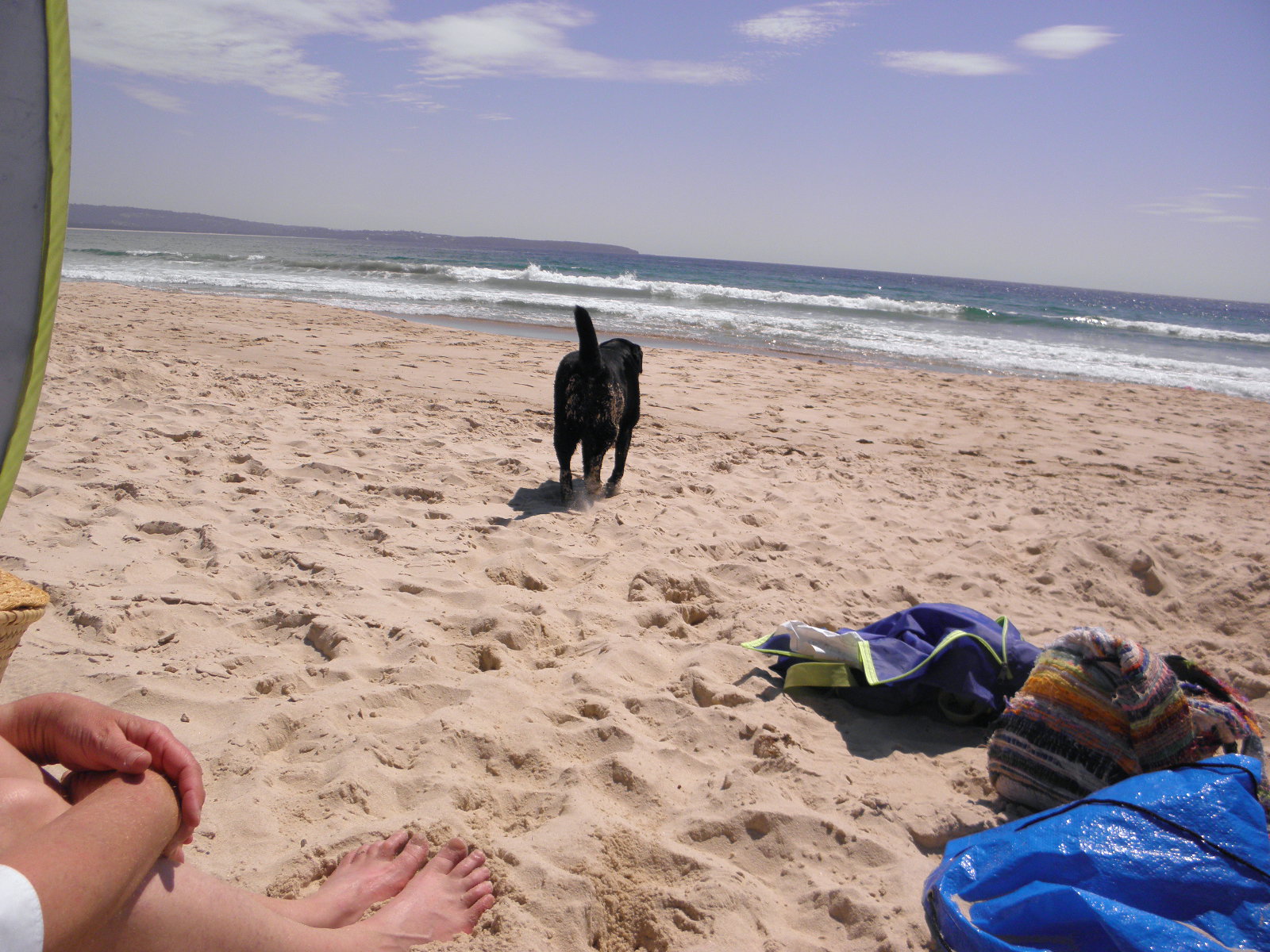 09 Feb

the joy of exercise and the doggies

Do you have a dog? Do you find that the best friends, dogs can inspire you to be more healthy?

I REALISED that what is sooooo good about taking a doglet to the beach is that she inspires me to get active and healthy too!! I was running around and up and down the sand and frolicking into the water with her. It was a good work out. Really great to get the heart pumping.
For the doggie friends
She had a lovely time. I knew she didn't want to leave. It was a LOVELY afternoon.
What's for dinner?
Would you like a fresh Japanese seaweed salad with school prawns?
The garden is so lush, my mum picked me some more zucchini, what am I going to do with all this zucchini?