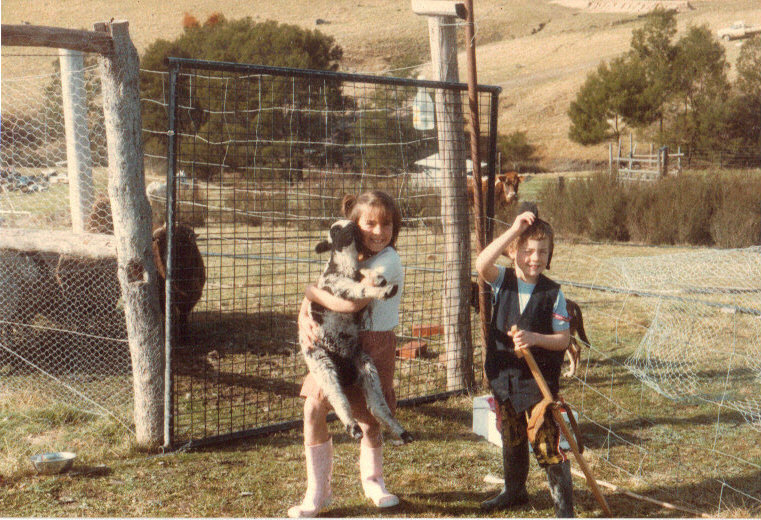 09 Nov

childhood country garden

When I was a child, I lived in the country on a farm, and spent my days riding horses and going on adventures with friends in the countryside. We had a great river, filled with rapids and granite rock, where we would swim and stay out of the way of snakes.

My mum intentionally filled our table with produce that was grown in our country garden, there were so many Christmases that every single thing we ate, we had produced ourselves. In the summer, one of the loveliest things, was sitting in the garden patch with a jar of mayonnaise, dipping fresh roma tomatoes into it, and delighting in the summer flavours. Strawberries were also fun to sit in the afternoon shade and pick straight off the vine. Yum!

In the autumn the trees were filled with the sweetest apples, and in the summer, there were peaches and nectarines. We had a mulberry tree! I always wanted to see the silk worms, as I had been reading 'The folk of the Magic Faraway Tree' and getting to know Silky and other characters.

Everything on our table, in those days was from our garden or paddock. We used to have cows that were called Terry T-Bone, or Clive Cutlet to get used to the idea that these animals would end up as part  of our sustenance.

I was always intrigued by potatoes, how they grew under the ground. I love how the French term for potatoes is Pomme de terre, or apples of the ground! Of course I didn't know that at the time, but it was always so much fun to dig them up.

My father would literally call the cows in the mornings, and they would come over to the cow shed for some lush food which included molasses, and we would milk them. Their milk was so creamy and delicious.

The funnest thing, though was late in the summer, when we would go blackberrying, and go down to the blackberry bushes, which grew like weeds, and pick buckets filled with the most delicious sweet blackberries. Those blackberries, some of which would be stewed up with apples and eaten with fresh cows cream tasted particularly delicious!

In fact there was nothing like the smell of that childhood country air. It was so much fun! How life changes!